Listen: The Best of 2021 ... So Far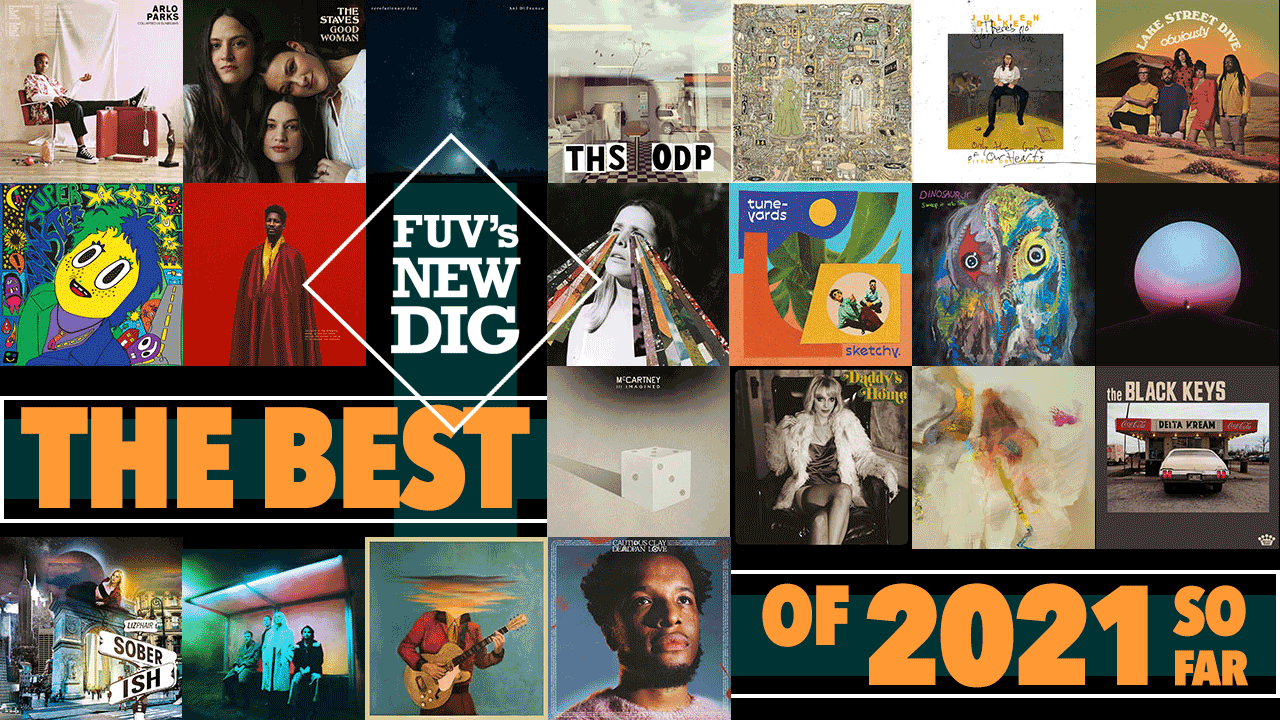 Strange times, these pandemic days, but in 2021 music has been an anchor, an oasis, and a reminder of a brighter horizon ahead.
Artists, off the road and stuck at home, retreated to bedroom studios during lockdown or finally released albums that were delayed in 2020. There were triumphant debuts (Arlo Parks, Cautious Clay, Claud), welcome returns (St. Vincent, Liz Phair, The Black Keys), and albums that spoke directly to our hearts (Jon Batiste, Flock of Dimes, Ani DiFranco).
It's been a challenging time, but also an exciting one for album releases as WFUV has discovered in our "New Dig" selections this year.  Below, a Spotify playlist of highlight songs from each of our "New Dig" selections so far, before we segue to the second half of 2021, with links to the reviews of albums that became an indelible part of WFUV this year.
Thanks to our listeners for always taking a music discovery journey with us!
Arlo Parks, Collapsed in Sunbeams
The Staves, Good Woman
Ani DiFranco, Revolutionary Love
The Hold Steady, Open Door Policy
Weezer, OK Human
Julien Baker, Little Oblivions
Lake Street Dive, Obviously
Claud, Super Monster
Jon Batiste, We Are
Middle Kids, Today We're the Greatest
Tune-Yards, Sketchy
Dinosaur Jr., Sweep It Into Space
Manchester Orchestra, The Million Maps of God
Paul McCartney, McCartney III Imagined
St. Vincent, Daddy's Home
Flock of Dimes, Head of Roses
The Black Keys, Delta Kream
Liz Phair, Soberish
Wolf Alice, Blue Weekend
Lord Huron, Long Lost
Cautious Clay, Deadpan Love
Listen