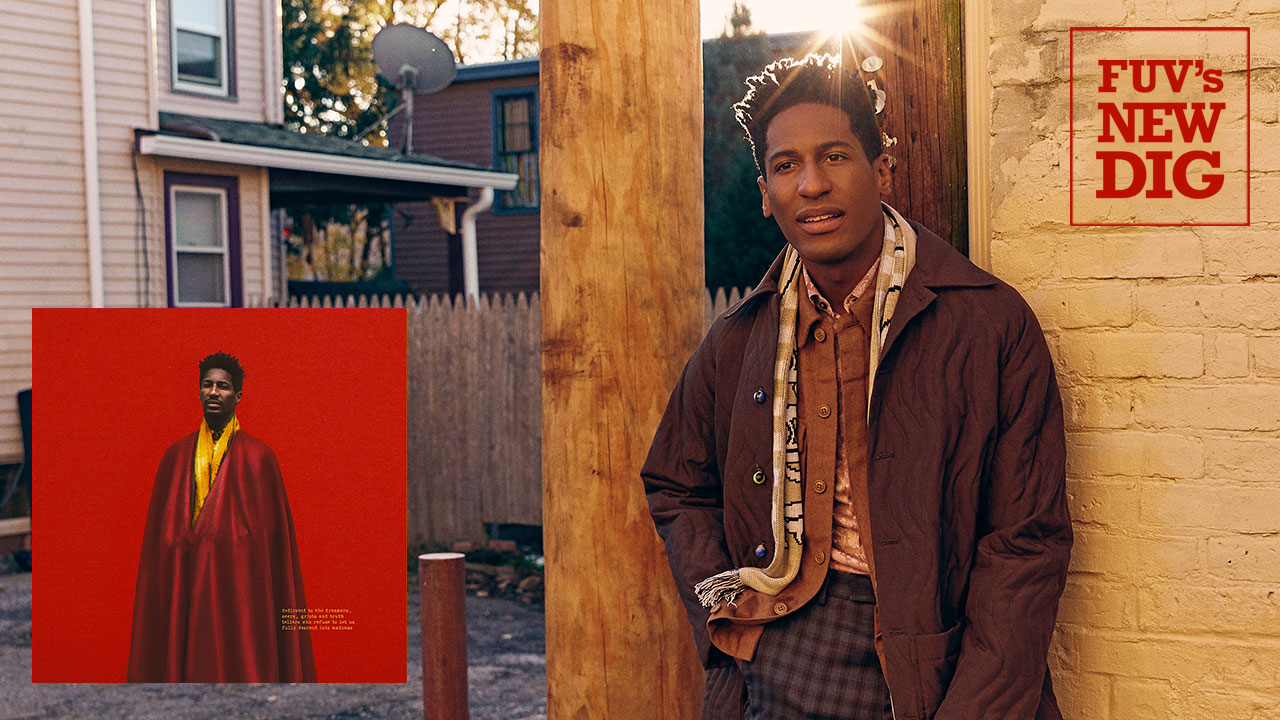 Jon Batiste
We Are
Verve
Why We Are Matters:
The title track was released last year in support of the Black Lives Matter movement. The mindset of that song is now expanded on in Batiste's new album. We Are is both a biographical album and a musical call-to-action. On it, Batiste reflects on his years growing up in New Orleans. But We Are also carries a message of hope for the future and how we need, as a society, to strive towards making the world a better place. Besides blending subject matter, We Are mashes together various music genres to create a fusion that mirrors cultural diversity, demanding both inclusion and acceptance.
In His Own Words:
"I look at my role as an activist and a musician under the one umbrella of being a human," Batiste told the Observer. "I just try to be the best version of myself and that creates opportunities for activism and music and everything in between. It's all one." 
In that same Observer interview, Bastiste described the album as "expansive, genreless… Black, pop masterpiece."
"It is a novel and if you close your eyes, it is a movie… It is one piece," he said. "You just listen to it in one sitting and you will leave feeling full, like a 45-minute meditation you can take every day."
"... The backstory is really something that happened in a six day recording session in my dressing room at the Ed Sullivan Theater — six days, 24/7, musicians," Batiste told Terry Gross in a recent episode of NPR's "Fresh Air." "I was in and out of the dressing room at the time. I was also composing the score for 'Soul' during 'The Late Show' and several other projects. But I had this bug to create. So I set up this studio in the dressing room, had food deliveries coming in at all hours. And after six days, we had the blueprint, really the vision for what this album would be in about five or six songs. And 'We Are' was one of the last songs that we created during that six days. And over the course of eight or nine months ending during the first wave of the pandemic, I finished the album and cast the album, meaning I took all of these different demos and different sketches and found the right people to bring them to life."
Highlights:
"Cry," "I Need You," "Tell The Truth," "Boy Hood," "Show Me The Way" featuring Zadie Smith, and "We Are" featuring the Saint Augustine High School Marching 100, from Batiste's high school, Jon's grandfather David Gauthier, the Gospel Soul Children, Craig Adams, Autumn Rowe, and Batiste's nephews Braedon and Brennan Gautier.
Why You Will Dig Jon Batiste's We Are:
While the backbone of Jon Batiste's work is jazz, We Are is a veritable New Orleans gumbo of styles and genres. Batiste mixes jazz with pop, gospel, R&B, soul,  funk, and hip hop. Although the seeds of this album were planted years ago, We Are is an essential work for the turbulent times we find ourselves living in. It stands as a marker denouncing racial injustices and hatred, and cries out for unity and harmony.
Recommended If You Like:
Stevie Wonder, Michael Kiwanuka, The Dirty Dozen Brass Band, Thundercat, Mavis Staples, Wynton Marsalis, Harry Connick Jr., Trombone Shorty, Pharrell Williams, Sly & the Family Stone, and Bonnie Raitt.
FYI:
 - In addition to the contributors on the album's title track and "Show Me The Way," We Are also features guests PJ Morton and Trombone Shorty on "Boy Hood" and the Hot 8 Brass Band on "Adulthood." Also onboard are Quincy Jones and Mavis Staples.
- Ahead of the album's release, a limited edition, purple vinyl EP was issued on Record Store Day on Black Friday 2020 called We Are: Roots & Traditions. The four-song collection featured album tracks like "I Need You" and "We Are." In addition, the EP included the "uptown remix" of "Tell The Truth," which featured Big Chief Romeo Bouegere of the Mardi Gras Indian Show and John's father, Michael Batiste.
- Batiste composed original jazz songs for the Disney-Pixar film "Soul" and is getting some major recognition. Batiste's songs, combined with the score by Trent Reznor and Atticus Ross, garnered all three a Golden Globe Award for Best Score in a Motion Picture. Now the trio have been nominated for Best Original Score at the upcoming Academy Awards.
- Of course, Batiste and his band, Stay Human, can be seen weeknights on "The Late Show with Stephen Colbert," where Jon is the bandleader and musical director.
Do not miss Jon Batiste's master class-as-guest-DJ session on "8Track," airing this Friday, April 2, at 10pm on "The Alternate Side" with Russ Borris on 90.7, also streaming online, and available on demand.