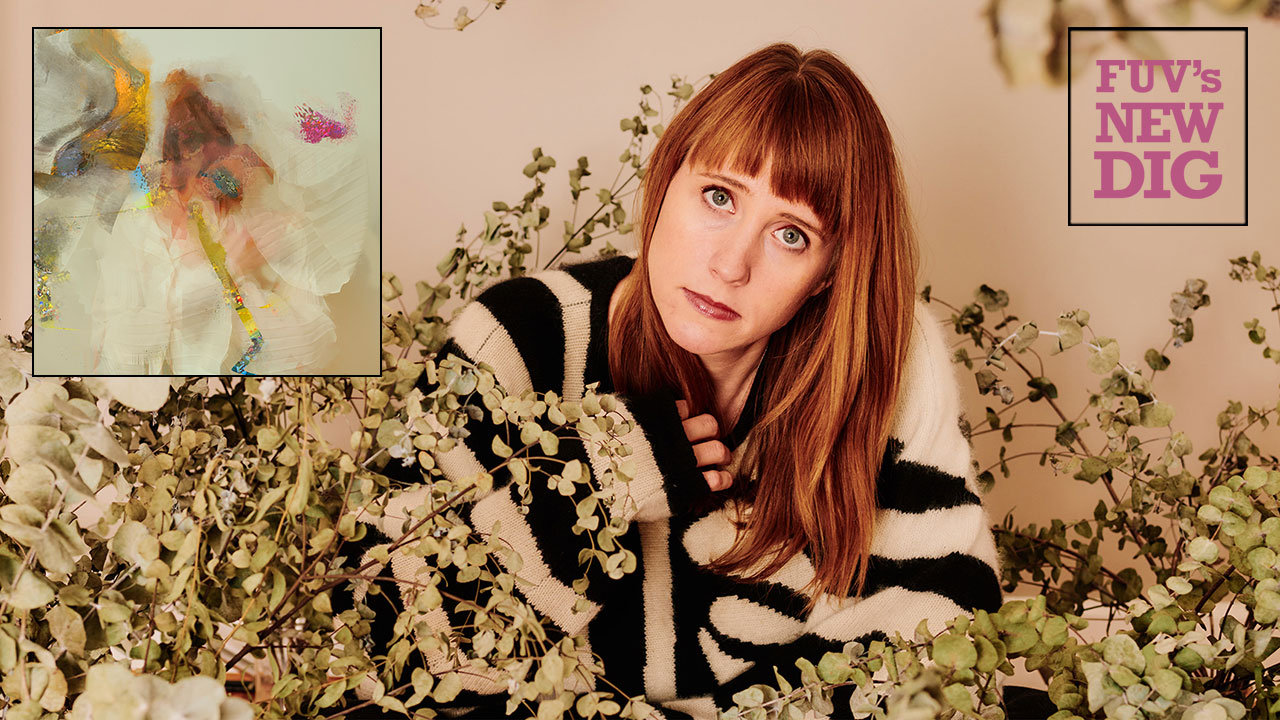 Flock of Dimes
Head of Roses
Sub Pop
Why This Album Matters:
Head of Roses, the new album by Jenn Wasner, who records solo as Flock of Dimes, examines the duality of heartbreak and having one's heart broken while simultaneously breaking the heart of someone else. Wasner, who is also in Wye Oak with Andy Stack, goes deep here, tapping into the residual emotional pain someone feels — and inflicts — from a collapsed relationship. Flock of Dimes harnesses this emotion in her songs on Head of Roses. The album is not a bunch of introspective ruminations, but a single, cathartic listening experience.
In Her Own Words:
"Part of the journey for me has been learning to take responsibility for the parts of things that are mine," says Wasner in her Sub Pop bio, "even when I'm in a lot of pain through some behavior or action of someone else. If I'm expecting to be forgiven for the things I've done and the choices I've made and the mistakes that I've made, it would be incredibly cowardly and hypocritical to not also do the work that's required to forgive others the pain they caused me." She also observes: "I think I've finally reached a point in my career where I feel comfortable enough with myself and what I do, that I'm able to relax into a certain simplicity or straight forwardness that I wasn't comfortable with before." 
"I mean the songs were there," Wasner explains to Russ Borris in a new "Marquee Live at Home" session. "It was really just like chasing sounds. It's about, like, you have this idea of a certain sound in your head that you're chasing, but then you don't necessarily know how that's going to interact with everything else until you hear it. And it's a real trial and error thing to get everything to work together in the way that you're picturing, and to get songs to develop and progress. There's a science to it in addition to an art."
"I had internalized a lot of the assumptions that people make about women in music," Wasner recently told the New York Times about her decision to record her first solo album, away from Wye Oak "I felt a lot of resentment about not getting the benefit of the doubt of my own artistry." However, as she continues, "I feel a lot more secure in myself than I ever have before, which makes it easier to make choices without worrying so much about what I'm trying to prove."
Highlights:
"Hard Way," "Lightning," "One More Hour," "Price Of Blue," "Two," "Walking"
Why You Will Dig Flock of Dimes' Head Of Roses:
Wasner creates a lush and cerebral environment, one that's melodically and harmonically rich. Each song possesses its own unique sonic feel. But despite the distinctive nature of the songs, Wasner still creates a cohesion throughout the album. And while it might be easy to get lost in the album's dream-like haze, Flock of Dimes' words draw attention to the emotional unpredictability in life. While Wasner's deft guitarwork is still very present, a synth-pop luminosity comes to the surface too, reflecting both her stint as a touring band member with Sylvan Esso and Head of Roses' co-producer, Sylvan Esso's Nick Sanborn.
Recommended If You Like:
Beach House, Imogen Heap, Laura Marling, Bill Callahan, Beth Orton, Pure Bathing Culture, Sylvan Esso, and Wye Oak (of course!)
FYI:
- Wasner wrote much of the album in the spring of 2020, in the early days of the pandemic.
- Head Of Roses is the second album Wasner has released as Flock of Dimes, coming five years after If You See Me, Say Yes, which Wasner recorded and produced on her own. Last year Wasner released the digital EP Like So Much Desire. She has also played as part of Dirty Projectors' touring band and joined Bon Iver in 2019.
- While the songwriting took place at Wasner's home near Durham, North Carolina,  the album was recorded at Sylvan Esso's studio in Chapel Hill, called Betty's.
- Hand Habits' Meg Duffy also plays on the album.
Listen to a new "Marquee Live at Home" session with Flock of Dimes and host Russ Borris, available on demand.