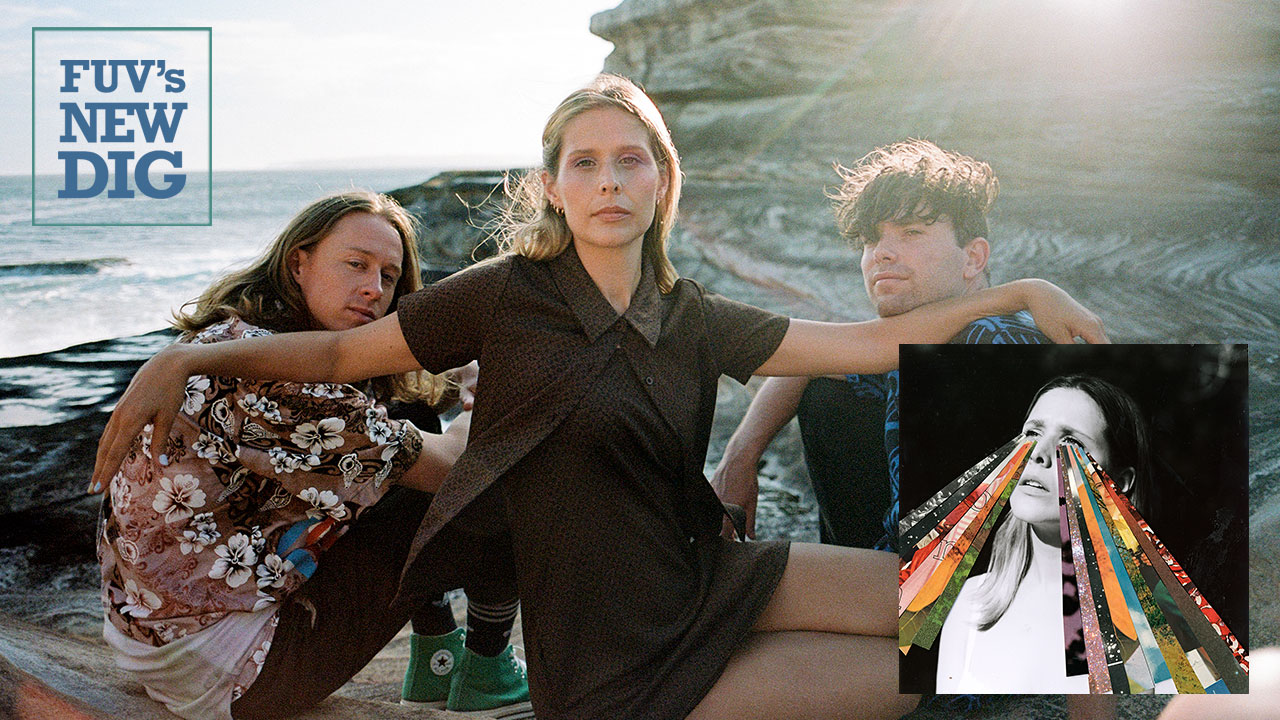 Middle Kids
Today We're the Greatest
Domino
Why This Album Matters:
Like a shaft of sunlight at the end of an interminable tunnel, the Australian trio's second, cautiously upbeat album is well-timed for 2021, as the world slowly emerges from lockdowns and contemplates the future. Middle Kids' new songs are exuberant, even when they grapple with thorny topics. Tilting away from the raucous cheer of their debut album, 2018's Lost Friends, bandmates Hannah Joy, Tim Fitz, and Harry Day take a more nuanced approach on this sophomore album, swaying between densely layered, shimmering anthems ("Questions," "Run With You") and pensive, wistful ballads ("Today We're the Greatest," "Lost in Los Angeles").
In Their Own Words:
"It's how we felt when we were making it," Hannah Joy told the NME this year, explaining the free nature of the album, "now, that freedom feels more vulnerable. We don't really know where this record fits or what genre it is but you have to take that risk. If you want to express yourself freely, you have to risk it being rejected or creating something not good."
Joy explained to the NME that Today We're the Greatest is "a positive record with a lot of everything. It's a declaration that when life is gnarly or boring, which it is for everyone a lot of the time, it's still great. Owning the messy bits, the dull bits and all the amazing, beautiful bits, that's when we're great."
"I just feel the more I make music, the more I find there is space for both joy and sorrow," said Joy in an interview with MTV Australia. "I think that our music actually has a lot of that. On one hand, it is a very wonderful proclamation of hope, and then on the other hand, there can be underlying or even quite overt pain or confusion or angst. I think it's cool how music can encapsulate both of those things, and I think that's something I love about our music. It isn't shiny, but it is definitely quite positive a lot of the time without ignoring wounds and what we carry with us."
Highlights:
"Questions," "Stacking Chairs," "Some People Stay In Our Hearts Forever," "Summer Hill," "Run With You," "Lost in Los Angeles," "Cellophane (Brain)"
Why You Will Dig Middle Kids' Today We're the Greatest:
Whereas a debut album is often diaristic, encompassing a band's life experience, and the second album more of an "on the road" experience, Middle Kids mix up both here. While many of the new songs evolved while touring, as the trio supported their debut album and their 2019 EP, New Songs for Old Problems, there's romantic and personal archeology here, as Joy released herself from constraints and revealed more of her own anxieties. There is a deliciously woozy splash of Cocteau Twins informing Middle Kids' production mindset too — especially in the shoegazey filigree of guitar effects and Joy's heaven-bound vocals — and that's a very good thing. Lyrically, songs vacillate between fury, regret, and desire, all multifaceted apologies and apogees where love's concerned.
Recommended If You Like:
The Beths, The Joy Formidable, Cocteau Twins, Cold War Kids, Beirut, Wolf Alice, Angel Olsen, Hatchie, Phoenix.
FYI:
- Joy and Fitz's first child was born shortly after recording on Today We're the Greatest was completed and Joy recorded the album while heavily pregnant with their son in the fall of 2019. In fact, the baby, who has the summery name of Sunny, makes his first recorded appearance on the album — his heartbeat in utero, sampled from an ultrasound, lands in "Run With You."
- A radio edit of the rocking "I Don't Care" might be tough. The word "f**king," which appears in the chorus, is repeated 24 times.
- Although Fitz produced the band's debut album, for their second outing, the band collaborated with producer Lars Stalfors (St. Vincent, Soccer Mommy) whom they met through Cold War Kids, their friends and former tour mates.
- Middle Kids traveled to Los Angeles to record the album — previously they'd recorded their debut and EPs at home — and wrapped the sessions in just two weeks. Had it not been for the pandemic, the Sydney trio would have relocated to L.A. this year, a more convenient base for touring.
Listen to a brand new "Marquee Live at Home" with Middle Kids, recorded from their Sydney studio, this Tuesday night, April 6, at 9pm on 90.7, streaming online, and available on demand.