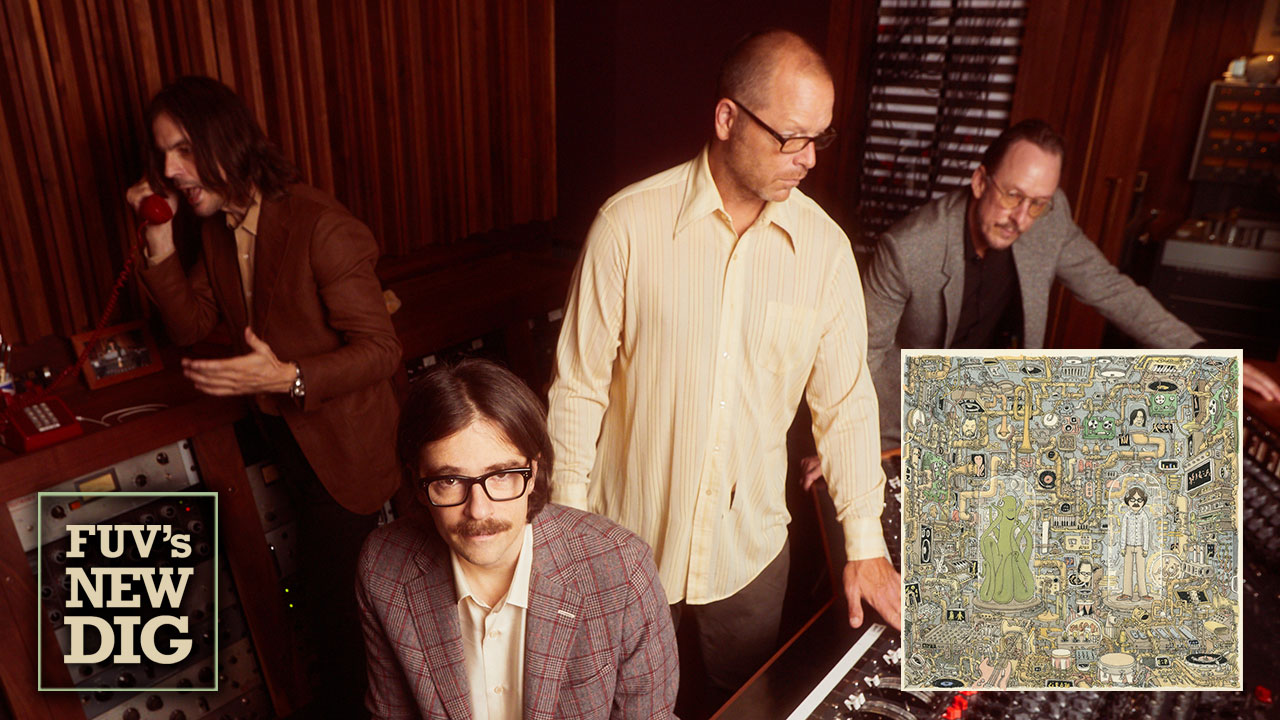 Weezer
OK Human
Crush Music/Atlantic Records
Why This Album Matters:
Weezer have been the darlings of alternative rock since the release of their 1994 self-titled debut album, also known as the "Blue Album." In 2021, they've released OK Human, their 14th album and the first of two coming this year. OK Human finds Weezer still delivering their geeky blend of power pop hooks and sweet melodies, but this time they lean on an orchestra to help them deliver the goods.
In Their Own Words:
Rivers Cuomo told NPR Music why OK Human still possesses that quintessential Weezer sound, even though the combination of pop band and orchestra is a new concept for them: "I still have a lot of the same needs as a listener and as a Weezer fan myself. The chorus has got to really lift me up, and I gotta feel those tingles. Even if I started to write a very mellow album, I think I would keep revising the song until it ended up uplifting me in the chorus. It's just something my body needs." 
Highlights:
"All My Favorite Songs," "Bird With A Broken Wing," "Grapes Of Wrath," "Here Comes The Rain," "La Brea Tar Pits," and "Numbers."
Why You Will "Dig" Weezer's OK Human:
Weezer has never been the type of band to repeat themselves. They have always embraced change with the goal of remaining fresh and avoiding stagnation. By incorporating an orchestra, Weezer explores what is, for them, a new direction of symphonic pop. OK Human retains many of the distinctive signposts that have come to define Weezer, and it is all framed in a fresh presentation.
Recommended If You Like:
Beck, The Cars, Ben Folds Five and solo Ben Folds, Liz Phair, Todd Rundgren, and Nada Surf
FYI:
- Before the pandemic, Weezer had intended to release a hard rock album called Van Weezer in 2020, their tribute to the heavy metal bands they loved while growing up. It was conceived to be the ideal album to take on the road for a 2020 tour with Green Day and Fall Out Boy. Unfortunately, the pandemic forced the tour to be postponed and rather than release the riff-heavy Van Weezer, when no touring was possible, Weezer shelved it until a May 7, 2021 release date.
- They turned their attention towards a very different project, one they had been developing since 2017, called OK Human. It's Weezer's orchestral pop album and is significantly different from Van Weezer. Written by frontman Rivers Cuomo, OK Human was conceived as an homage to the chamber pop of the Beach Boys' iconic 1966 album, Pet Sounds, and Harry Nilsson's 1970 collection of Randy Newman songs, Nilsson Sings Newman.
- On OK Human, Weezer lineup is: Cuomo (lead vocals, piano), Brian Bell (keyboards, acoustic guitar, backing vocals), Scott Shriner (bass, backing vocals), and Patrick Wilson (drums, backing vocals), all accompanied by a 38-piece orchestra.
- Jake Sinclair produced OK Human, and Rob Mathes handled the arrangements.
- The title of OK Human is a reference to Radiohead's 1997 tour de force, OK Computer.
Listen to an "8Track" guest DJ session with Weezer's Rivers Cuomo and Pat Wilson on Tuesday, March 2, at 9pm, with a rebroadcast on Friday, March 5, at 9pm during "The Alternate Side" on 90.7, streaming online.