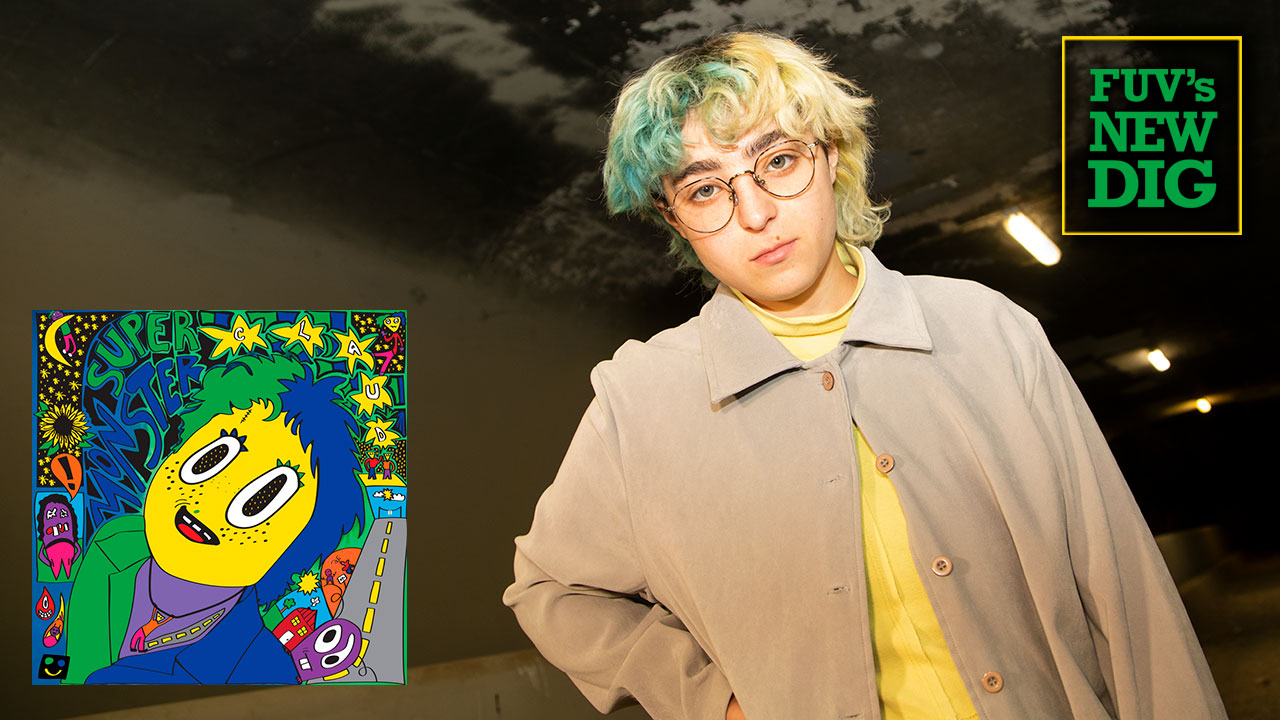 Claud
Super Monster
Saddest Factory Records/Dead Oceans
Why Super Monster Matters:
This is the debut album from 21-year-old Claud, a Chicago-born and Brooklyn-based singer and songwriter. Super Monster is their bold solo debut that focuses on relationships with pointed honesty, humor, and rich storytelling.
In Their Own Words:
"I'd write about how I felt in the moment, then two months later, a year later," says Claud in their bio. "My perspective evolved on one relationship with the same person. I changed so much that it feels like a different person writing some of these songs, but it's just me." 
"This is a declaration of honesty and I want it to be an introduction to me, more than anything else I've ever released," Claud told DIY earlier this year.
"I had started going by Claud in my personal life shortly before I made it my artist moniker," says the singer of their moniker. "Claud was only something that my family and really close friends called me, and when I started asking people to call me that, it felt like everybody that did that was a really close friend right away. They were calling me something that basically only my mum called me. Claud felt like the right option for the name, because then all these people on the internet would also feel like my close friends."
"I feel like more than I've been a participant of love, I've been an observer, starting from a really young age," Claud told the NME. "My parents got divorced when I was really young, and between the two of them they have dated more people than I've ever seen in my life! I've just constantly been observing their relationships, which is a really weird experience for a child. I've seen people come and go in and out of my parents' lives at such a high rate, [and] I figured out what works and doesn't work in a relationship so early on, that when I get into my own relationships I know almost immediately if it's gonna work or not."
Highlights:
"Guard Down" "Overnight" "Soft Spot" "This Town."
Why You Will "Dig" Claud's Super Monster:
Claud's debut album is a collection of smart pop songs that are about relationships — the different stages they go through and varying emotions they generate. Relationships can be like a topsy-turvy thrill ride filled with moments of euphoria, as well as dread, and this is captured in the album's tunes. Claud's songs combine sweet and buoyant melodies with direct and sometimes tough lyrics that pull no punches. 
Recommended If You Like:
beabadoobee, Phoebe Bridgers, Clairo, Soak, Snail Mail, Tune-Yards.
FYI:
- Claud's full name is Claud Mintz, and they once worked as part of the duo, Toast, who released an EP in 2018. The other half of Toast, Joshua Mehling, does contribute to Super Monster.
- Claud, Mehling, and Clairo's Claire Cottrill make up three-quarters of Shelly, what Claud calls the "friendship band" which performed on the album's final song, "Falling With The Rain." Also appearing on Super Monster are Nick Hakim and Melanie Faye.  
- Super Monster was recorded at the legendary Electric Lady Studios in New York City. The album's title was inspired by a painting by the late songwriter, Daniel Johnston. The painting, titled "Claud and the Supermonster," was brought to Claud's attention by Electric Lady Studios' manager, who also manages Johnston's artwork. The album's cover art, painted by Claud, is an homage to Johnston's images.
- Super Monster is the first release on Saddest Factory Records, a label started by Phoebe Bridgers.