We know how to throw a party. See below for info about Holiday Cheer for FUV concerts, the On the Record awards, our High Line Bash fundraising party, and the dance parties we host on land or sea (the FUV Boat).
---
Holiday Cheer for FUV
Our annual fundraising concert, held in December at the Beacon Theatre in New York City, is always a special night! [See our fun history.]
Join us on December 6, 2022 for Spoon, Lucius, and Christone "Kingfish" Ingram.
Listen back to past live shows and sets:
---
On The Record
Join us as we recognize outstanding professionals and WFUV's exceptional student broadcasters for achievement in news and sports at the annual On the Record event. Your support of this evening benefits WFUV's one-of-a-kind training programs in multi-platform journalism for Fordham students.
November 1, 2022: Honoring Norah O'Donnell and Mike Breen, with special tributes to Vin Scully and George Bodarky, emceed by Anthony Mason. [info/tickets]
Past recipients of the Charles Osgood Award for Excellence in Broadcast Journalism include Jane Pauley, Ted Koppel, Judy Woodruff, Gwen Ifill, and Lesley Stahl. Past honorees for the Vin Scully Award for Excellence in Sports Broadcasting include Tim McCarver, Michael Kay, Bob Wolff and Brent Musburger.
2019: Jane Pauley, Tim McCarver, and a Special Tribute to Christine Driessen [more info]
---
WFUV High Line Bash
Our annual spring fundraising party (during non-pandemic times) is the WFUV High Line Bash — a one-night, multi-stage music and food extravaganza on Manhattan's West Side.  The evening includes performances, food, open bar, spirits tastings, and Joe McGinty's Superstar Piano Bar (live piano karaoke). Read about past celebrations:
---
The FUV Boat
Once or twice a year (when possible), we sail the rivers around Manhattan, music blasting and folks just carrying on. The city views are jaw-dropping, sunsets and statues and bridges. We've got Facebook Photo Albums from past trips:
---
FUV Dance Parties
Rotating events around the NY area with FUV DJs and a full dance floor. It's like the best part of a wedding! Facebook Photo Albums from past parties:
We'll take that off your hands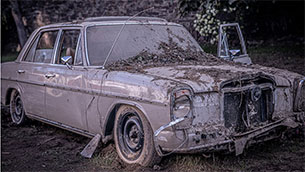 Stuck with a car, running or not?
Turn it into music with an easy vehicle donation to benefit WFUV. It'll feel good and sound good. [more info]