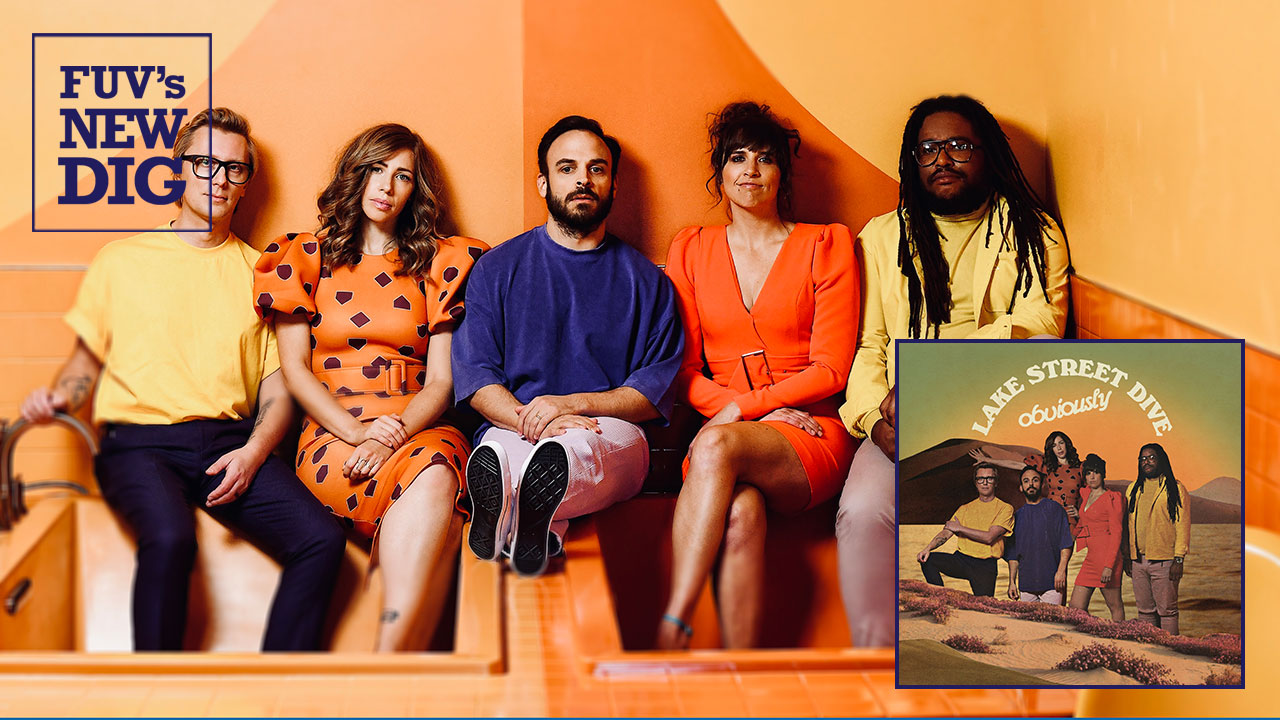 Lake Street Dive
Obviously
Nonesuch Records
Why This Album Matters
Ever since first catching our ears with an organic blend of sunshiney pop, traditional jazz, and vocal group harmonies, Lake Street Dive has become synonymous with finger-snapping grooves and feel-good vibes. It's these positive qualities, in the anxiety-riddled times we are presently in, that make Lake Street Dive's music more vital than ever.
In Their Own Words
"You're trying to express your anxieties, your feelings, your sadness, your happiness, all of these things—your authentic state of being in a song," says Rachael Price in the band's bio. "But you're also trying to create something people will listen to over and over again. That's the unique fun thing about music, putting these messages into three and a half minute snippets, dropping whatever truth we can and hoping it's the type of thing that people want to ruminate on."
"We've been a band for so long that we didn't want to just become a feedback loop of our own ideas," says Bridget Kearney on working with Mike Elizondo, an outside producer. "It felt like a really good time to bring another person like Mike and he really opened us up. He encouraged us to make bolder arrangement choices, take those chances and try those things. The record really is a success in what we set out to do: continue to challenge ourselves, continue to grow, and do things we've never done before." 
"I think there's some songs out there that are about, oh, no, I have to wear high heels, and I have to put on makeup and this type of thing," Kearney told NPR Music about her song, "Being a Woman." "And those things are important. But we wanted to expose some of the starker, more devastating large-scale issues that women face in the world. Pay scale issues - so like the second verse is, being a woman is an uphill climb, 80 cents on the dollar, and you need every dime.
Highlights
"Being A Woman," "Feels Like the Last Time," "Hush Money," "Hypotheticals," "Know That I Know," "Making Do"
Why You Will "Dig" Obviously by Lake Street Dive
On Obviously, Lake Street Dive set out to retain their signature sound, but at the same time they strive to develop and expand by adding fresh elements to their musical palette. Two ways they accomplished this was by adding keyboardist, songwriter, and vocalist Akie Bermiss to the band and recruiting producer Mike Elizondo, with his rich background in hip hop.
Recommended If You Like
Norah Jones, Sharon Jones & the Dap-Kings, The Manhattan Transfer, Madeleine Peyroux, Laura Nyro, Sara Bareilles, St. Paul and the Broken Bones, Alabama Shakes
For Your Information
- Obviously is Lake Streets Dive's seventh studio album and the first to feature the expanded five-piece lineup. Touring keyboardist and vocalist Akie Bermiss joined as a full time member in 2018, just after the release of the band's last album, Free Yourself Up. He joined Mike Calabrese (drums, vocals), Bridget Kearney (bass, vocals), Mike "McDuck" Olson (guitar, vocals) and lead vocalist Rachael Price.
- Producer Mike Elizondo has worked with Dr. Dre, Eminem, Rihanna, Fiona Apple, Regina Spektor,  Gary Clark Jr., and many others.
Listen to a brand new "Marquee Live at Home" with Lake Street Dive, hosted by Paul Cavalconte, Tuesday, March 16, at 9pm on 90.7, streaming online and available on demand.