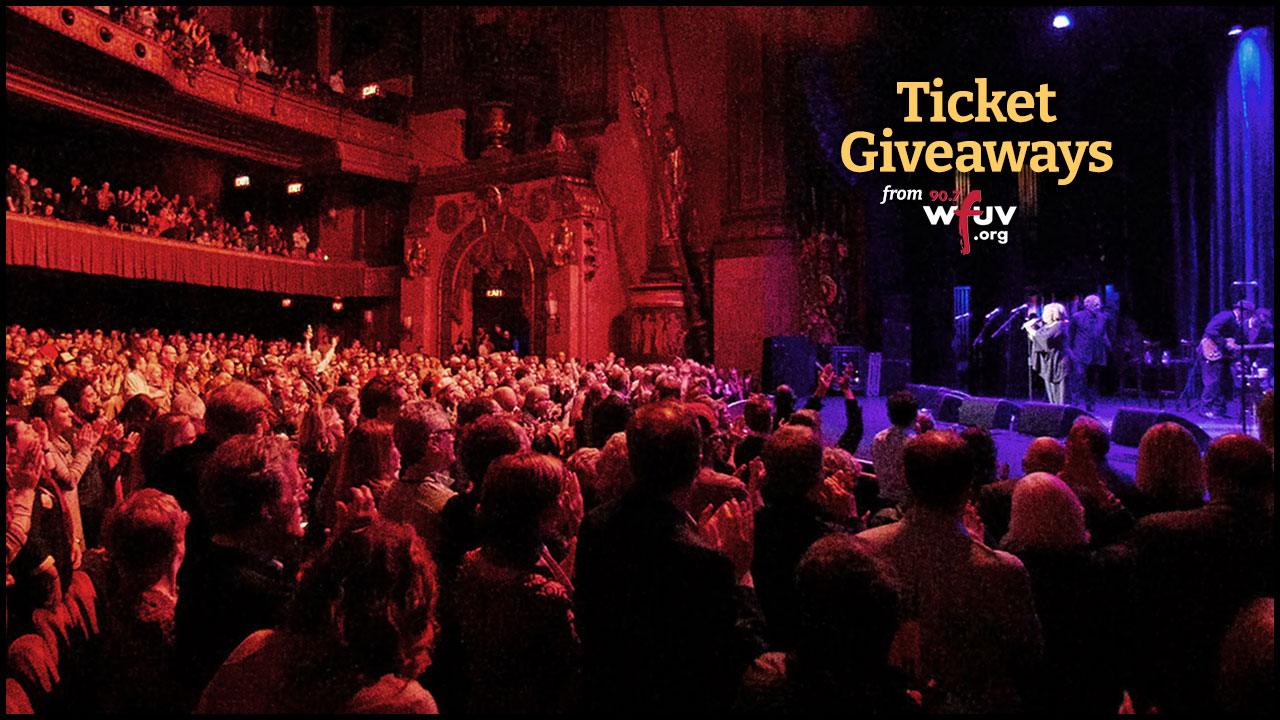 Enter to win tickets below. Listeners are limited to one prize every 30 days. You will be contacted if you win.
Choose from the following shows:
Artist: The Monkees
Date(s): Tuesday, April 11
Venue: The Paramount NY
Notes: We're giving away 5 pairs of tickets 
Artist: Colin Quinn, "Small Talk"
Date(s): Monday, April 3
Venue: Greenwich House Theater
Notes: We're giving away 2 pairs of tickets 
Artist: Andrew Bird
Date(s): Wednesday, April 12
Venue: NJPAC
Notes: We're giving away 10 pairs of tickets
Artist: Caroline Rose
Date(s): Thursday, April 13
Venue: Webster Hall
Notes: We're giving away 5 pairs of tickets
Artist: The Brubeck Brothers Quartet
Date(s): Thursday, April 13
Venue: Tilles Center
Notes: We're giving away 3 pairs of tickets 
Artist: Limón Dance Company
Date(s): Friday, April 14
Venue: Tilles Center
Notes: We're giving away 3 pairs of tickets 
Artist: Angelique Kidjo
Date(s): Saturday, April 15
Venue: Purchase PAC
Notes: We're giving away 5 pairs of tickets 
Artist: Devon Gilfillian
Date(s): Monday, April 17
Venue: Mercury Lounge
Notes: We're giving away 2 pairs of tickets 
Artist: Brett Dennen
Date(s): Tuesday, April 18
Venue: City Winery
Notes: We're giving away 2 pairs of tickets 
Artist: Ruston Kelly
Date(s): Wednesday, April 19
Venue: Webster Hall
Notes: We're giving away 5 pairs of tickets