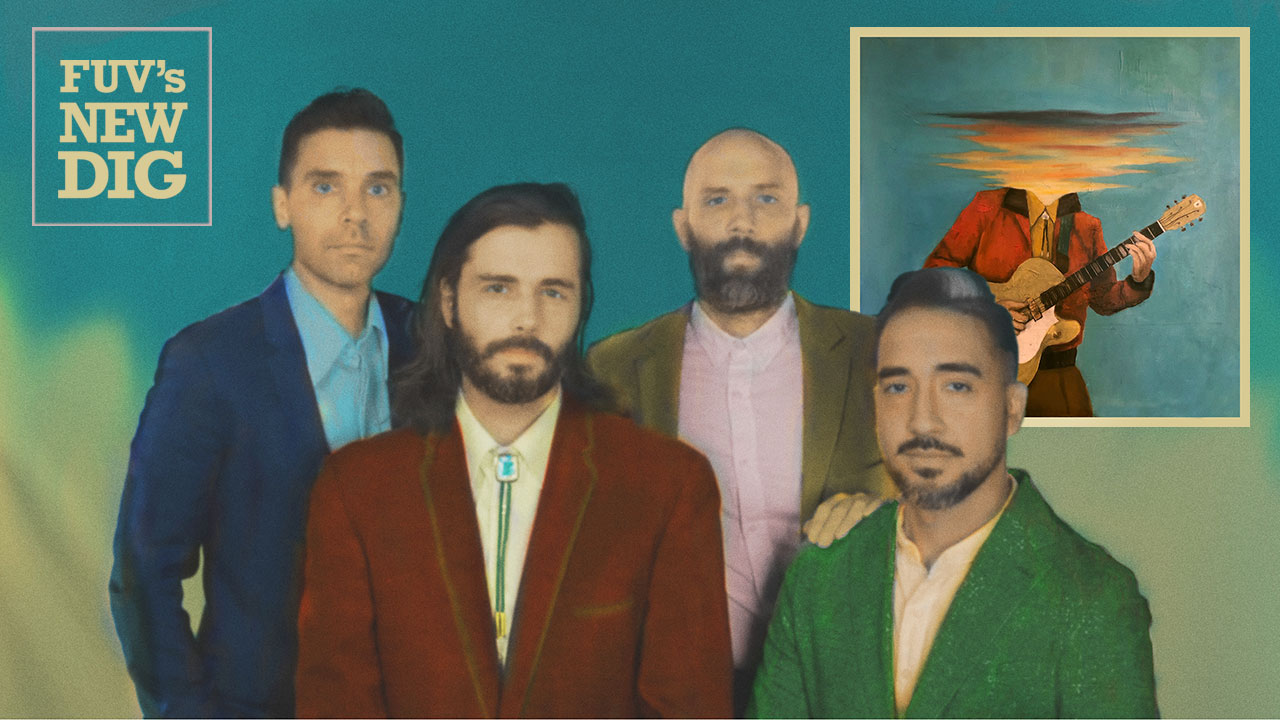 Lord Huron
Long Lost
Whispering Pines Studios/Republic Records
Why This Album Matters:
Los Angeles folk rockers Lord Huron offer up a handsome, cinematic slice of classically-flavored pop on Long Lost. Like the soundtrack to an imaginary spaghetti western that takes place in an alternate reality, Long Lost finds Lord Huron, steered by singer and songwriter Ben Schneider, creating Big Sky Country melodrama through echo-saturated melodies, rich guitars, lush orchestral touches, and soaring vocals. The use of brief incidental links between songs gives Long Lost the feel of a nearly hour-long cycle with road trip aspirations.
In Their Own Words:
"[You] feel like you discovered some album you somehow missed from a time period you can't quite figure out," Schneider told Atwood Magazine. "It's nostalgic… the tones and the way it's recorded, the song structures, the rhythms and the melodies remind you of something."
"Although I don't live [in Michigan] anymore, I'm still very connected to it and I spend a lot of my time there still," said Schneider to the Traverse City Record-Eagle. "Nature is still a huge inspiration — and particularly the nature in that part of the world — for me and for the songs I make."
"The passage of time can be a way to sorta think of things in a different way or see them through this sort of blurred prism, as I think of it," explained Schneider in a conversation with FUV's Alisa Ali in a new "Marquee Live at Home" session. "So you know, with that kind of as the theme of the album, sonically we wanted it to kind of feel like that too — so have this sort of vague, indefinable nostalgia about it, where it's almost, like, harkening back to some better time that who knows if it actually existed."
Highlights:
"I Lied," "Long Lost," "Love Me Like You Used To," "Meet Me in the City," "Mine Forever," "Not Dead Yet," "What Do It Mean"
Why You Will Dig Lord Huron's Long Lost:
From their very first album, 2012's Lonesome Dreams, Lord Huron's sound has been defined by inimitable aural landscapes. On 2015's Strange Trails and 2018's Vide Noir, these landscapes were enriched, broadened, and enhanced, each more breathtaking than the last. Back in their longtime recording home in Los Angeles, Whispering Pines Studios, for this fourth album, the band drew inspiration from the studio's locked-in-time vibe. That retro old-school setting generated a wistful nostalgia that permeates Long Lost. Fictional ghosts haunt the studio's spaces, finding their way into the spirit of this album. It's heartbreakingly sentimental. The overall feel of Long Lost also loops back to lessons learned from the making of Vide Noir. For that album, Lord Huron stretched itself out and embraced a looser, more experimental approach. Those experiences made Lord Huron more confident about what they were capable of achieving and that confidence opened up the possibilities for Long Lost. An example of the wider net thrown out by the band is "Time's Blur," a 14-minute instrumental soundscape that concludes the album. Like a very long fade to black, "Time's Blur" offers one more look at the expanse of the landscape, before attention is turned to the next musical adventure.
Recommended If You Like:
Jim James and My Morning Jackett, The Avett Brothers, Bear's Den, Field Report, Fleet Foxes, Yola, Wilco, Brandi Carlile, The Lumineers, Rodney Crowell, Lyle Lovett, Robert Plant and Alison Krauss
FYI:
- Long Lost is the fourth album from Lord Huron.
- For the first time, Schneider and bandmates Mark Barry, Miguel Briseño, and Tom Renaud recorded live together in the studio.
- The single "I Lied" is a collaboration with singer Allison Ponthier and inspired by duets by country greats such as Conway Twitty and Loretta Lynn.
- Lord Huron is based in Los Angeles. Schneider, a native of Lansing, Michigan,  formed the band in 2010, choosing the name Lord Huron as a nod to that northern Michigan body of water.
Listen to a brand new "Marquee Live at Home" with Lord Huron, airing on Tuesday, June 23, at 1p.m. ET, streaming online and available on demand.