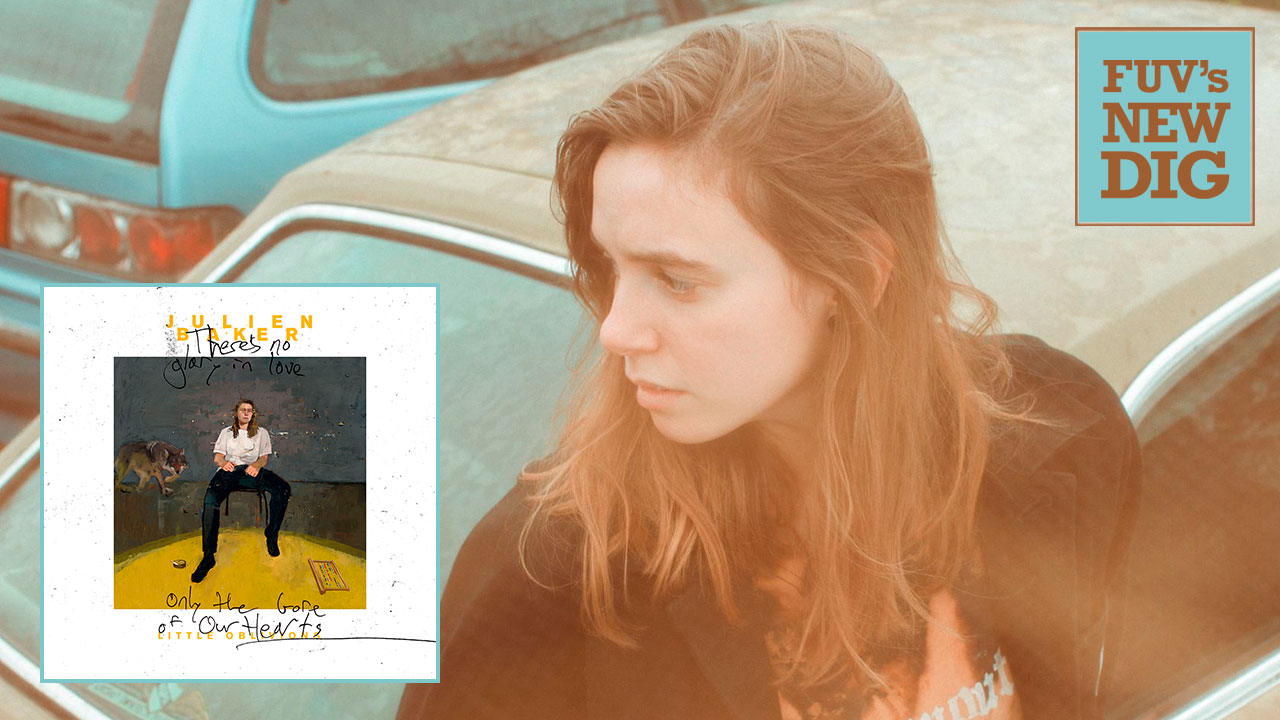 Julien Baker
Little Oblivions
Matador Records
Why This Album Matters:
Julien Baker is an acclaimed songwriter that has set herself apart from her contemporaries through boldly introspective songwriting that never shies away from even the most difficult topics.
In Her Own Words:
"With my previous two records, the idea I had was a little bit more idealistic," Baker told the NME. "And for my own sanity, I chose to apply this narrative to all the obstacles and struggles and pain in my life, to help me assign meaning to pain… you know, what human beings have been trying to do since the dawn of time!"
Having battled with substance abuse through the years, Baker also discussed relapse in the same article: "In the year over which I made this record, I had to unlearn the idea of recovery being linear, or quantifiable, or something that you did out of principle, that was just a moral achievement." 
"What makes people anxious is the unwillingness to accept uncertainty, but it's just kind of a defense mechanism," Baker explained to the Washington Post. "At the end of the day, if I write as truthfully as possible, if I take a fearless moral inventory of myself and put it in a song, then nobody can tell me that I'm being dishonest."
Highlights:
"Faith Healer," "Favor," "Heatwave," "Highlight Reel," "Relative Fiction," and "Ringside"
Why You Will "Dig" Julien Baker's Little Oblivions:
Baker's strength as a writer is her ability to tap into deeply personal experiences and subject matter, like love, despair, mental health, sexual identity, addiction, self-loathing and hope. To make things more complex, Baker balances these feelings and emotions with her Christian faith.
Her first album, 2015's Sprained Ankle (which was initially an EP), showcased Baker in a sparse setting of just guitar and voice. She built upon that musical fragility by adding instrumentation and bolder production to her second album, 2017's Turn Out The Lights. For her third album, Baker desired a full band sound and accomplished it by playing virtually all instruments herself.
Recommended If You Like:
Boygenius (together) and Phoebe Bridgers and Lucy Dacus (solo), Snail Mail, Elliott Smith, Soccer Mommy, Torres, The National, and Sharon Van Etten
FYI:
- Baker played nearly all the instruments on Little Oblivions: guitar, piano, synthesizers, bass, banjo, mandolin and drums. She also produced the album.
- Baker recorded Little Oblivions in Memphis, Tennessee in December 2019 and January 2020.
- The song "Favor" features Baker's Boygenius bandmates, Phoebe Bridgers and Lucy Dacus, on backing vocals.
On Tuesday, March 9, at 1 p.m., listen to a brand new "Marquee Live at Home" with Julien Baker and host Alisa Ali on 90.7, streaming online and available on demand.