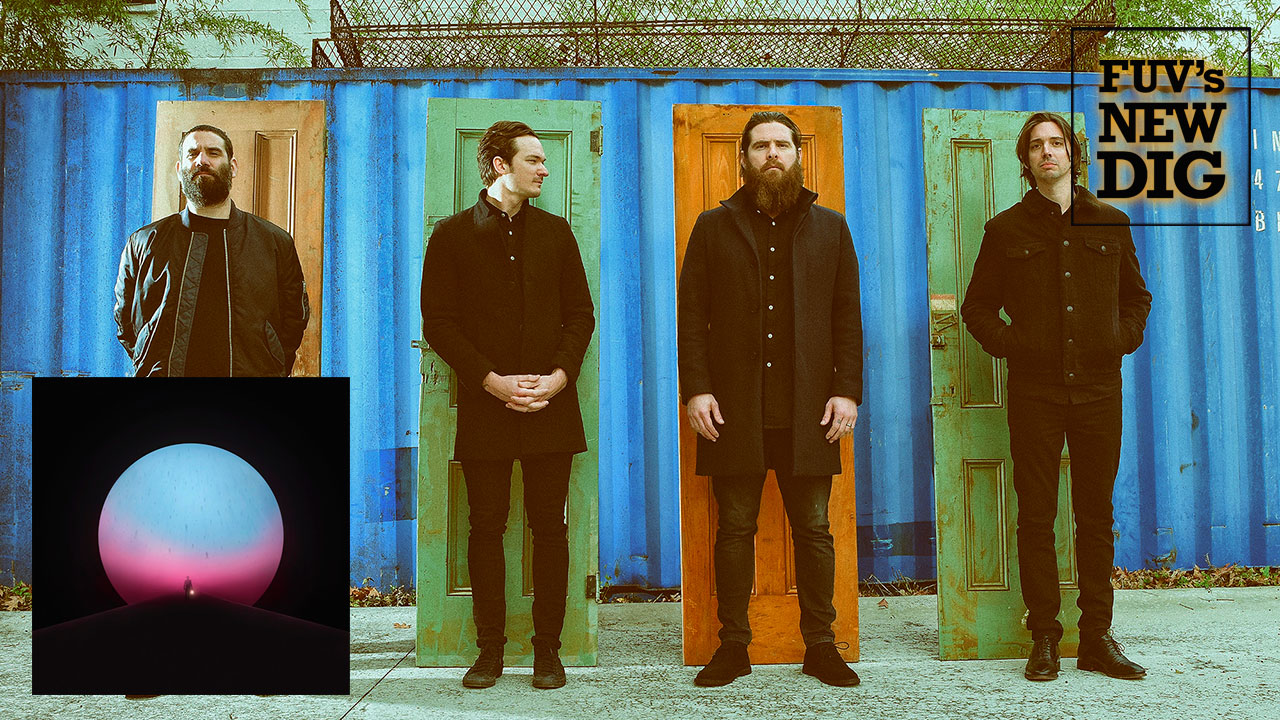 Manchester Orchestra
The Million Masks Of God  
Loma Vista 
Why This Album Matter:
On The Million Masks Of God, Manchester Orchestra's main songwriters, Andy Hull and Robert McDowell, applied a recently revised approach that was inspired by their experiences writing and recording the soundtrack to the 2016 film, "Swiss Army Man." This approach was to compose cinematic concept albums meant to form a single narrative that should be listened to in one sitting. Hull and McDowell began implementing this technique on the last Manchester Orchestra album, 2017's A Black Mile To the Surface and fully embraced it on this, their seventh album. In addition, The Million Masks Of God could be thought of as an extension of the themes of their last album too.
In Their Own Words:
"If Black Mile was this idea of 'from birth to death,' this album would really be more about 'from birth to beyond,' focusing on the highs and lows of life and exploring what could possibly come next," says Hull of the album in the band's bio.
"[The Million Masks of God] started off really abstract, but as Robert's dad's fight with cancer got harder and harder those last couple years, I started making parallels in my mind to what I was actually writing about," explained Hull. "It became an examination of my own faith. While Robert's dad's story certainly influenced this album, it's equally about me coming to grips with the realness of adulthood and that there's an expiration date to all of this — and how you're going to live your life knowing that."
"My dad was a musician and our band's biggest fan,"  says McDowell. "and I can't think of a more flattering way to honor him than to let him exist in a form of art he loved so much. It wasn't shocking to hear what Andy had been writing; the way he writes, the real life around him will always trickle in. For me, the album's story isn't just about the figure's death but the life. It's unfortunate but unavoidable: in life, death happens, and it's been happening forever. We're figuring out how to exist with grief, but grief hasn't killed humanity. We have to zoom out and see it as part of life."
Highlights:
"Annie" "Bed Head," "Keel Timing," "Let It Storm," "Telepath."
Why You Will Dig Manchester Orchestra's The Million Masks Of God
The Million Masks Of God is Manchester Orchestra's most ambitious album and is the result of a considerable amount of hard, dedicated work. Manchester Orchestra weaves together cinematic, progressive song structures with heartfelt, thought-provoking lyrics. The songs on The Million Masks Of God boast grand arrangements that propel their exquisite harmonies to the heavens. 
Recommended If You Like:
Bright Eyes, Death Cab for Cutie, Deep Sea Diver, Fleet Foxes, Lord Huron, Modest Mouse, My Morning Jacket, and The Weakerthans.
FYI:
- Manchester Orchestra might have named themselves for the English city, but they're from Atlanta, Georgia. The lineup: Hull (lead vocals, rhythm guitar, piano), McDowell (lead guitar, keyboards, backing vocals), Tim Very (drums, percussion, backing vocals) and Andy Prince (bass). 
- Hull, McDowell, Very and Prince spent considerable time in 2019 building the songs on this album, the band's seventh (including their acoustic album). It ended up being the most time they spent working on songs before recording them.
- Catherine Marks and Ethan Gruska co-produced the album with Hull and McDowell. Gruska is the son of composer Jay Gruska.
- 2021 marks the fifteenth anniversary of Manchester Orchestra's debut album, I'm Like A Virgin Losing A Child.
Listen to a new "Marquee Live at Home" with Manchester Orchestra's Andy Hull and Robert McDowell this Tuesday, May 4, at 1 p.m. on 90.7, streaming online, and available on demand.