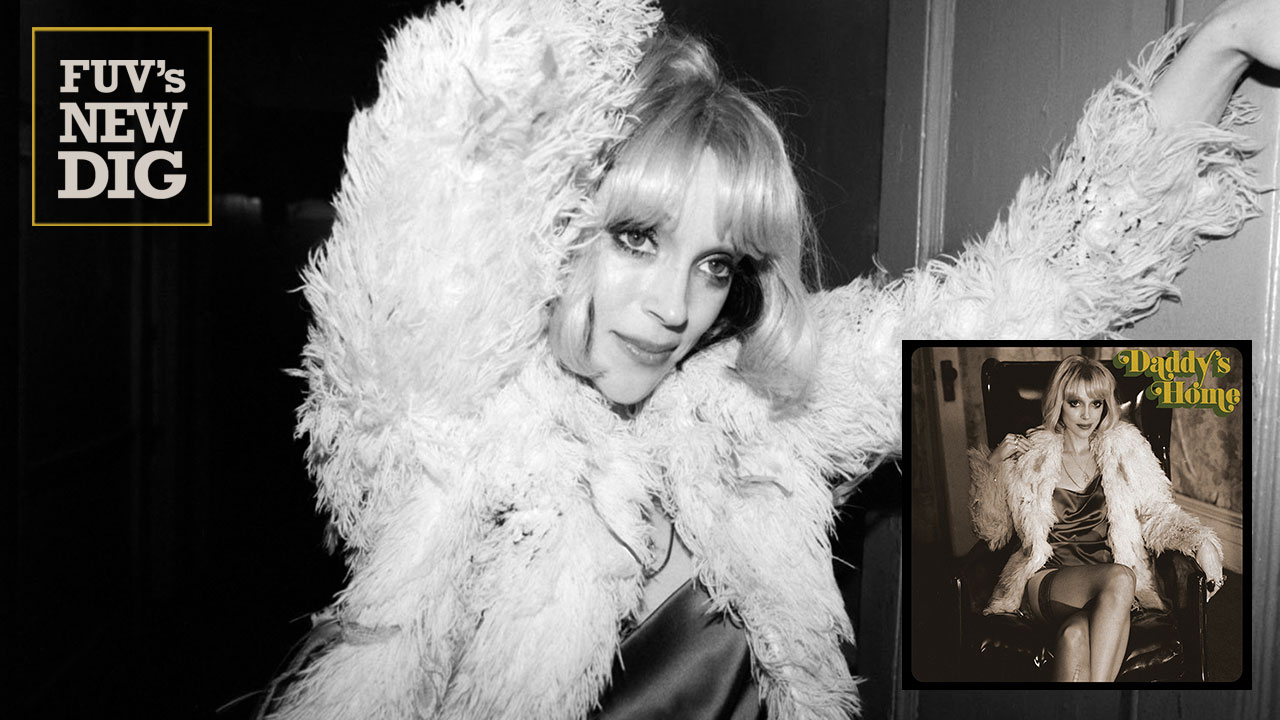 St. Vincent
Daddy's Home
Loma Vista
Why This Album Matters:
Annie Clark's alter-ego of St. Vincent has always been mutable, slipping from the regal cypher of 2014's St. Vincent to the high-concept-sleaze solo flyer of 2017's Masseduction. But Daddy's Home is Clark's most personal, accessible, and just plain gorgeous album to date. Born of distress, shame, hope, heady love, filial responsibility, and reconciliation, Daddy's Home unfolds with intimate intensity, even when vaulting from the primal shriek of "Pay Your Way in Pain" to the erotic minor-key funk of "Down and Out Downtown." There's a startling emotional resonance and warmth in both production and lyrics, and the slow burn beauty of "... At the Holiday Party," with its exhalation of muted horns and Clark's soaring, pained vocal, might even make you cry.
In Her Own Words:
"I've gotten better at not inflicting pain on myself. And at not seeking out pain from others, accidentally or intentionally. I have less bonus pain in my life," Clark told the Guardian's Laura Snapes earlier this year. "I surround myself with pretty grounded people now. And besides the exciting, elaborate, creative world that I get to make, I don't have to live in constant illusion – or delusion – outside of getting to make it and engage with it. And that helps."
"Daddy represents to me, in the context of Daddy's Home, a personal transformation," Clark explained to Rolling Stone. "There's a literal father, sure, but it's also about me transforming into Daddy…[You must] become yourself and very comfortable in your own skin. You gotta walk around with that BDE. That Big Daddy Energy."
"Not to be the dude at the record store but [Daddy's Home is] specifically post-flower child idealism of the '60s," she said in a recent The Forty-Five interview. "It's when it flipped into nihilism, which I much prefer. Pre disco, pre punk. That music is in me in a deep way. It's in my ears."
Highlights:
"... At the Holiday Party," "The Melting of the Sun," "Down and Out Downtown," "My Baby Wants a Baby," "Live in the Dream," "Pay Your Way in Pain"
Why You Will Dig St. Vincent's Daddy's Home:
Clark's ability to grapple with her father's incarceration and eventual release (which became fodder for some exploitive press), and find real love with a new partner is the foundation for the melancholy, soul-baring romanticism, and sometimes cheeky humor of Daddy's Home. If time travel were an option, Clark would likely transport herself to the Lower East Side or London of the early '70s, a handful of years before her birth, and Daddy's Home satisfies her genre curiosity. She revels in risks here — proggy drones, spiritual soul, and even rebelliously soft rock. "Somebody Like Me" a disarming reverie of ethereal prettiness and pedal steel sighs, wouldn't sound out of place on pop radio in the '70s, sandwiched between Olivia Newton John and Fleetwood Mac (albeit a bit weirder). "My Baby Wants a Baby" is a hoot: a languid, twisted reconfiguration of a Sheena Easton hit, "9 to 5 (Morning Train)." But it's always a thrill to hear Clark's snappy dialogues with her guitar, as on the angular arrhythmia of "Down." And on "The Melting of the Sun," Clark calls up her misunderstood sisters of the moon — Joni Mitchell, Nina Simone, Joan Didion, Marilyn Monroe, and Tori Amos — and thanks all five in the album's liner notes too.
Recommended If You Like:
Young Americans-era David Bowie (any era, frankly), Spiritualized, Frank Ocean, Nina Simone, Shuggie Otis, the Velvet Underground with Nico, Pink Floyd, Jane Weaver, Jimi Hendrix, Marianne Faithfull and Clark's own influences for this album: Sly and the Famly Stone, Stevie Wonder, Steely Dan.
FYI
- The album was produced by St. Vincent and Jack Antonoff, who had teamed up earlier on Masseduction. Antonoff also played drums and keys on Daddy's Home; Clark describes their creative relationship as "we're simpatico."
- St. Vincent's concurrent side hustles include remixing Paul McCartney's "Women and Wives" on McCartney III Imagined (last week's FUV New Dig), which the two collaborators recently discussed over Instagram. 
- Daddy's Home was recorded at Electric Lady Studios in New York and at Clark's own studio in Los Angeles. Per the album credits: "The music was performed by Annie, Jack, Cian [Riordan], Thomas, Evan Smith, Sam KS, Greg Leisz, Daniel Hart, Michael Leonhard, Lynne Fiddmont and Kenya Hathaway."
- Clark tells the BBC that the original version of "Candy Darling," the last song she wrote for Daddy's Home, was originally 20 minutes long.
Listen to St. Vincent's Annie Clark guest DJ on "8Track" with host Russ Borris, on demand now or revisited on 90.7 this Thursday, May 20, at 9p.m. ET.