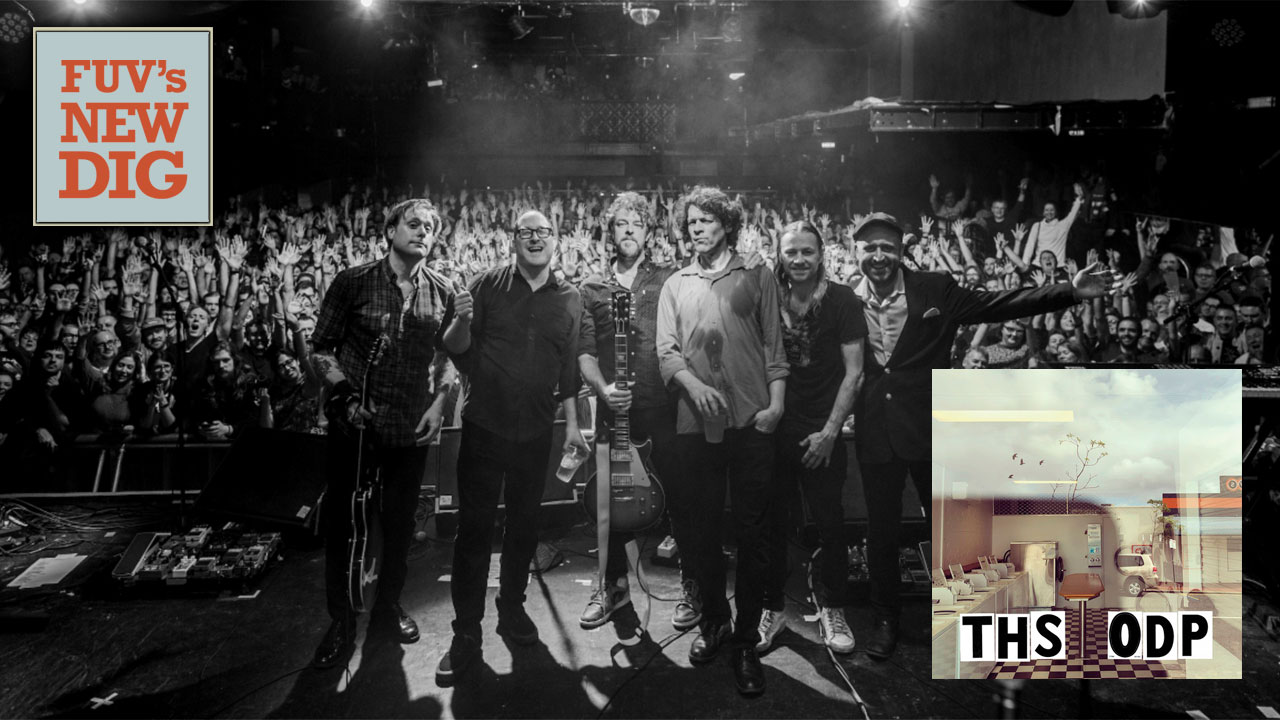 The Hold Steady
Open Door Policy
Positive Jams Records 
Why This Album Matters:
The Hold Steady is a throwback to the days when loud, guitar-driven melodic rock 'n' roll ruled FM radio. They conjure up memories of local bar bands telling their beer-soaked stories about neighborhood couples falling in love; nights strewn with the scattered remnants of broken relationships; the home town high school hero longing for a brighter future in a better place; and the inevitable descent on to hard times. Inspired by Bruce Springsteen-style narratives, the Hold Steady paint vivid portraits of lovers, local heroes, drug addicts, working stiffs, seedy characters, and misfits looking for an easy dime.
In Their Own Words:
"Open Door Policy was very much approached as an album versus a collection of individual songs," Craig Finn is quoted in the NME last year, "and it feels like our most musically expansive record. This album was written and almost entirely recorded before the pandemic started, but the songs and stories explore power, wealth, mental health, technology, capitalism, consumerism and survival — issues which have compounded in 2020."
"I had this joke that if Open Door Policy were a movie poster, the line right under the title would say 'Power, wealth and mental health.'" Finn told Esquire.  "Those were the sub-themes of the record, and those things have just blown up in 2020: Mental health, certainly, but also power and income inequality."
Highlights:
"Family Farm," "The Feelers," "Heavy Covenant," "The Prior Procedure," "Riptown," "Spices," and "Unpleasant Breakfast"
Why You Will "Dig" Open Door Policy:
The album captures the essence of what the Hold Steady has been doing effortlessly since their inception in 2003 — creating classic rock 'n' roll songs that are both mini-movies of the mind and fist-pumping, air-guitar-strumming anthems for the young and young at heart.
Recommended If You Like:
The Gaslight Anthem and solo Brian Fallon, Jesse Malin, Heartless Bastards, Willie Nile, Tom Petty and the Heartbreakers — and Bruce Springsteen
FYI:
Open Door Policy is the Hold Steady's eighth studio album (their ninth, 2009's A Positive Rage, is a live album). The latest album was recorded in Rhinebeck, New York at the Clubhouse. It's a follow-up to 2019's Thrashing Thru the Passion and the second consecutive album by the Hold Steady's current six piece lineup: Bobby Drake (drums), Craig Finn (vocals, guitar), Tad Kubler (guitar, vocals), Franz Nicolay (keyboards, vocals), Galen Polivka (bass) and Steve Selvidge (guitar, vocals).
WFUV will record a "Marquee Live at Home" session with The Hold Steady in early March for broadcast later this year.