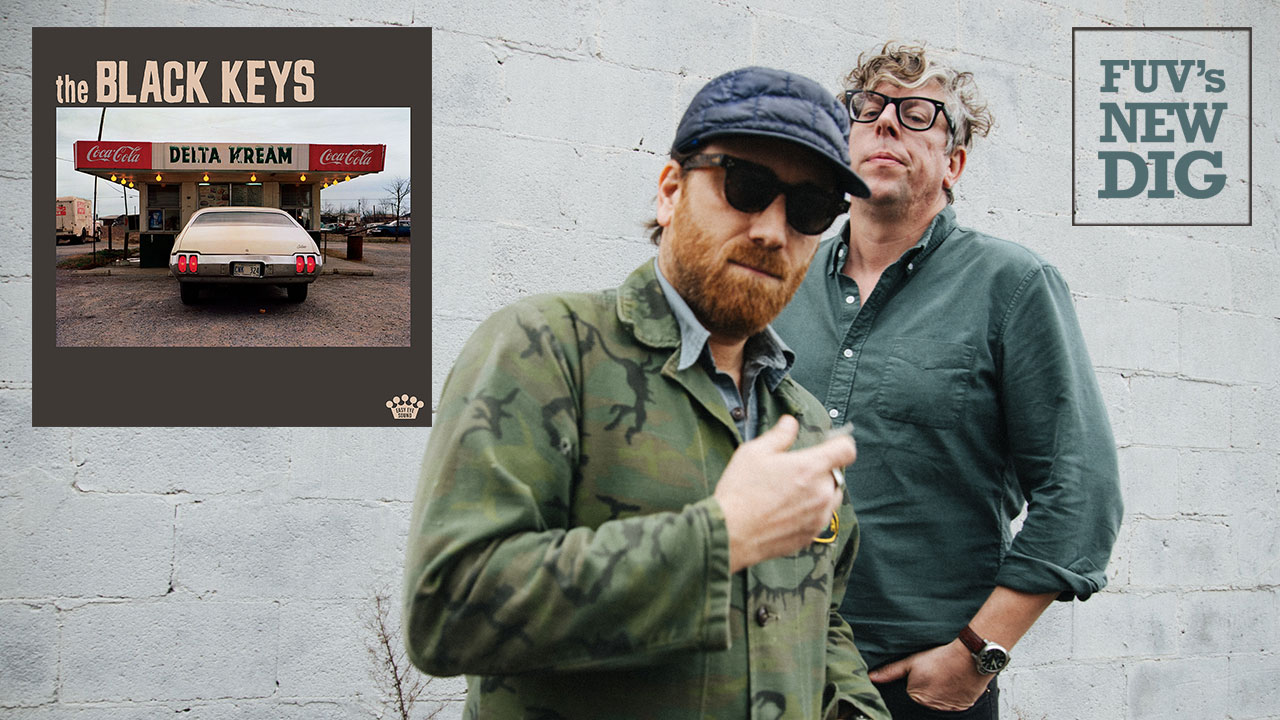 The Black Keys
Delta Kream
Nonesuch/Easy Eye Sound Records
Why This Album Matters:
Delta Kream finds The Black Keys getting back to their blues roots by paying tribute to the masters of Mississippi hill country blues, most notably R.L. Burnside and Junior Kimbrough. For Dan Auerbach and Patrick Carney, it's a return to the sound that permeated their earliest albums, like their debut The Big Come Up (2002), Thickfreakness (2003) and Rubber Factory (2004), as well as the EP Chulahoma: The Songs Of Junior Kimbrough (2006).
In Their Own Words:
 "We made [Delta Kream] to honor the Mississippi hill country blues tradition that influenced us starting out," says Auerbach in a press release. "These songs are still as important to us today as they were the first day Pat and I started playing together and picked up our instruments. It was a very inspiring session with Pat and me along with Kenny Brown and Eric Deaton in a circle, playing these songs. If felt so natural." Carney adds: "The session was planned only days in advance and nothing was rehearsed. We recorded the entire album in about ten hours, over two afternoons, at the end of the "Let's Rock" tour."
"This is basically folk music on a certain level, and a lot of this music is like hand-me-downs from generation to generation," Auerbach told Rolling Stone of the hill country blues songs. "I'm singing lyrics that are like third-generation wrong lyrics. I'm singing a certain version that Junior recorded where maybe he messed up a line, but that's the only one I know. So we were really just kind of flying by the seat of our pants."
Highlights:
"Crawling Kingsnake," "Going Down South," "Louise," "Poor Boy A Long Way From Home," and "Stay All Night."
Why You'll Dig The Black Keys' Delta Kream:
The Black Keys capture the heat, sweat, dust, and grit of Mississippi's whiskey-soaked juke joints. Contributing to the authenticity of this project, the Black Keys are joined by guitarist Kenny Brown and bassist Eric Deaton — both of whom played with blues legends Burnside and Kimbrough. In addition, Auerbach and Carney chose to fill all of Delta Kream with covers of blues classics written by Kimbrough, Burnside, John Lee Hooker, Fred McDowell and others.
Recommended If You Like:
Black Pumas, R.L. Burnside, John Lee Hooker, Junior Kimbrough, Mississippi Fred McDowell, Big Momma Thornton, North Mississippi Allstars, The Record Company, Tedeschi Trucks Band
FYI:
- The Black Keys have partnered with the Save the Music Foundation to support elementary and middle school music programs in Mississippi, starting with the city of Holly Springs. They are also involved with the motion to commission two markers for Burnside and Kimbrough on the Mississippi Blues Trail, which tells the story of influential blues artists.
- Delta Kream, the band's tenth studio album, was produced by Auerbach and Carney and recorded at Auerbach's Easy Eye Sound studio in Nashville.
- The Black Keys are celebrating their twentieth anniversary this year.