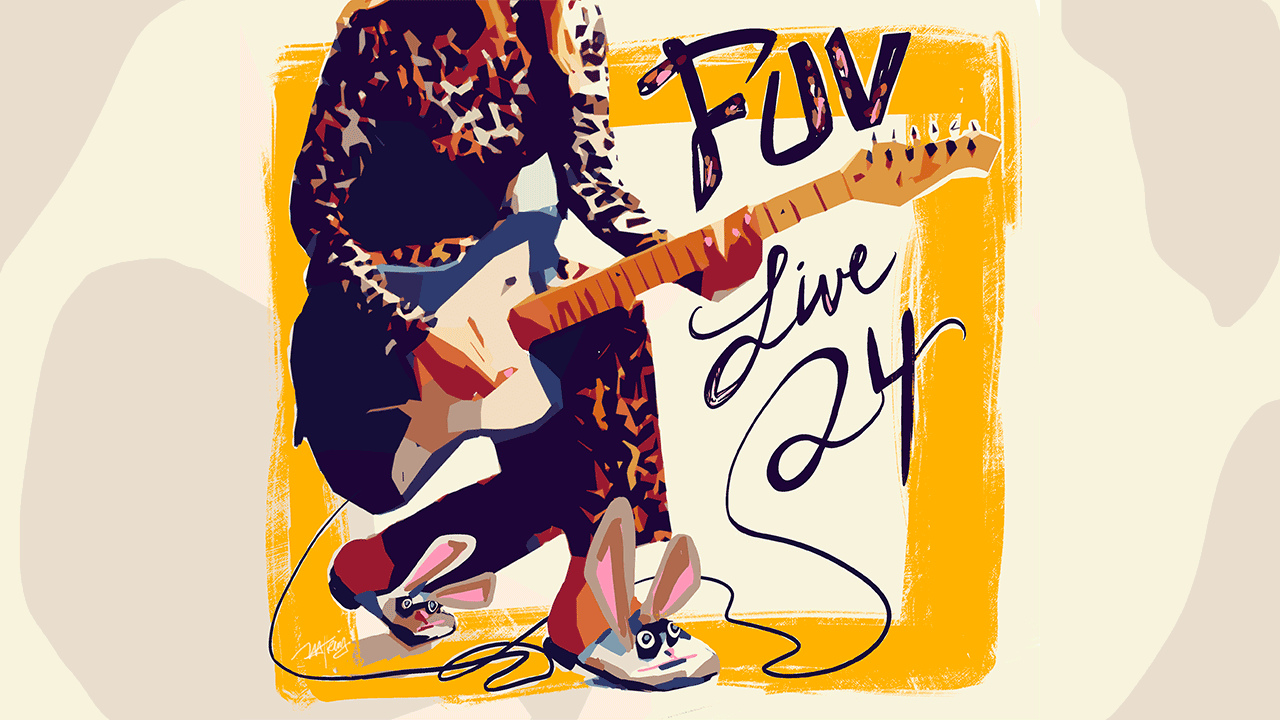 Each year, we select the most outstanding performances from our live artist sessions and release them as a CD or downloadable album. Only the most recent collection is available at any time, our thanks for your contribution of $9/month ($108/year) or more.
Despite the challenges of the past year and a half, music has continued to connect us. So while this edition of FUV Live is certainly different — with most of the performances originating from home studios, bedrooms, couches, barns and backyards instead of WFUV — that connection is at its heart. It is the words of these artists that inspire and give us strength, and it's their music that moves us and makes us feel. On one hand, this collection is a snapshot of a difficult time, but I see it (and hear it) as a reflection of our shared bond in song. 23 songs, to be exact. Big thanks to all of the artists who donated their performances, with an extra shout out to Nicole Atkins for the artwork. Thank you FUV members for your generous and essential support of WFUV. And of course, thank you, Rita.
— Russ Borris, WFUV Music Director, 2021
Learn more about the stories behind the songs from four the songwriters themselves: Ani DiFranco, Julien Baker, Lake Street Dive's Bridget Kearney, and Local Natives' Ryan Hahn.
Track List:
1. Lake Street Dive, "Hypotheticals"
2. Sylvan Esso, "Ferris Wheel"
3. Future Islands, "For Sure"
4. Arlo Parks, "Hurt"
5. Ani DiFranco, "Simultaneously"
6. Manchester Orchestra, "Bed Head"
7. Adrianne Lenker, "Anything"
8. Local Natives with Sharon Van Etten, "Lemon"
9. Steve Earle, "Devil Put the Coal in the Ground"
10. Deep Sea Diver, "Impossible Weight"
11. Nicole Atkins, "Forever"
12. Black Pumas, "Sweet Conversations"
13. Julien Baker, "Faith Healer"
14. The Hold Steady, "Family Farm"
15. Kathleen Edwards, "Options Open"
16. Matt Berninger, "One More Second"
17. Jade Bird, "Headstart"
18. The Mountain Goats, "Picture of My Dress"
19. The Avett Brothers, "Victory"
20. Laura Marling, "Strange Girl"
21. David Gray, "Heart & Soul"
22. Tune-Yards, "Hold Yourself"
23. Nada Surf, "So Much Love"