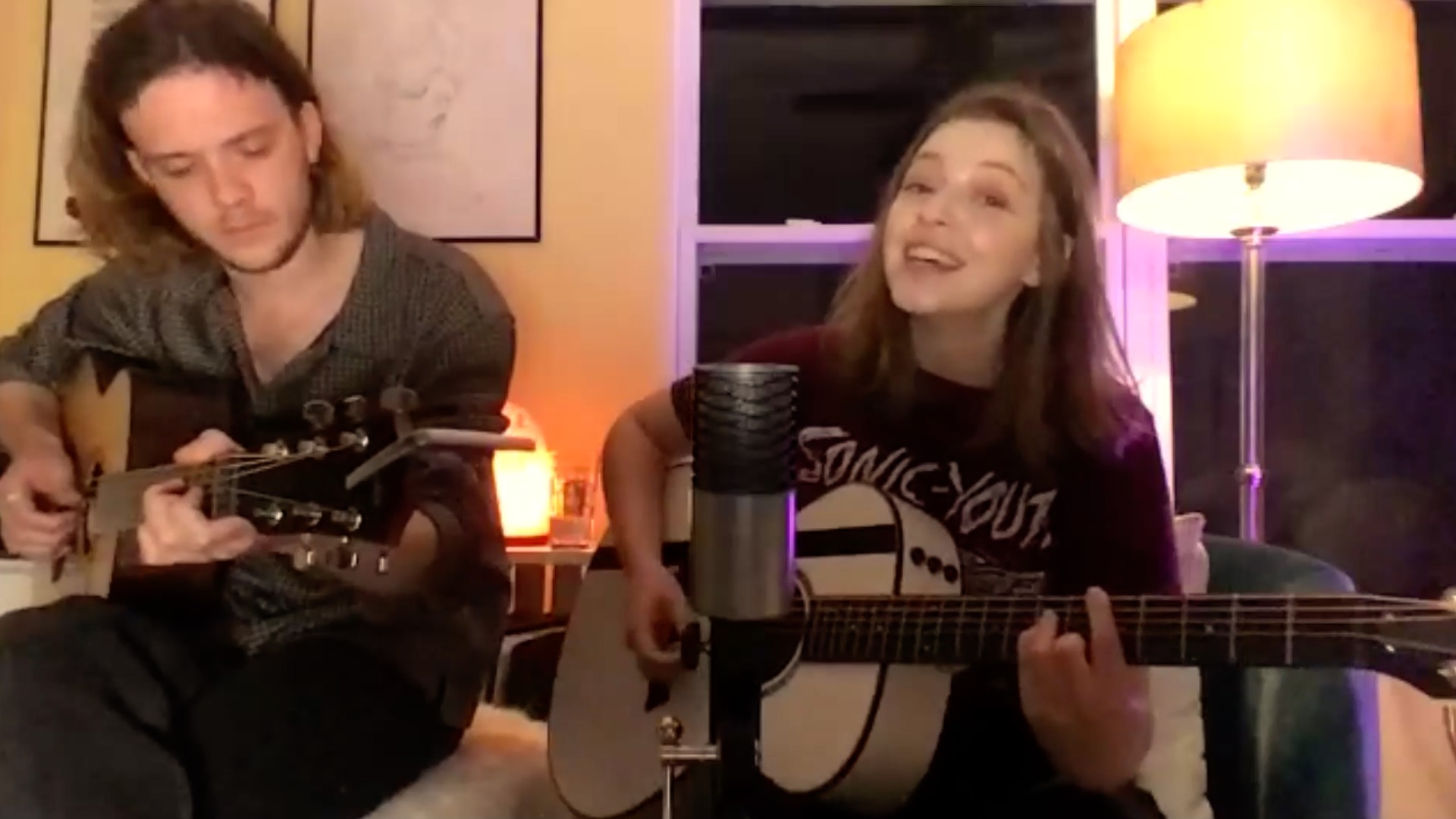 [October 2021 update: Jade's version of "Headstart" from this show is on our new collection of exclusive live performances, FUV Live 24. Pick up your copy when you support WFUV.]
In 2019, we got a lot of joy from the self-titled debut of British singer-songwriter Jade Bird, and we were lucky enough to experience a thrilling, full-band FUV Live performance by her at Rockwood Music Hall. Since then, Jade's been staying busy and creative, working on new music to lift our spirits and bring us all a little bit closer.
Late last year, she did just that in a "Marquee Live at Home" set from her new home in Austin, Texas, chatting with me about how music has bolstered her during this pandemic and kept her moving. Joined by guitarist Luke Prosser, Jade also shared some tunes from her forthcoming second album, and played some old faves, including a cover of a cover song: Gillian Welch and David Rawlings' version of Radiohead's "Black Star."
The cover is magically folded into a set alongside two new songs, "Headstart" and "Houdini," and the winning single "Lottery" from Jade's first album. Enjoy!
Setlist:
Headstart
Does Anybody Know
Lottery
Black Star
Houdini
Uh Huh
[Recorded: 11/19/20]