The Hold Steady: Brooklyn Bowl 2021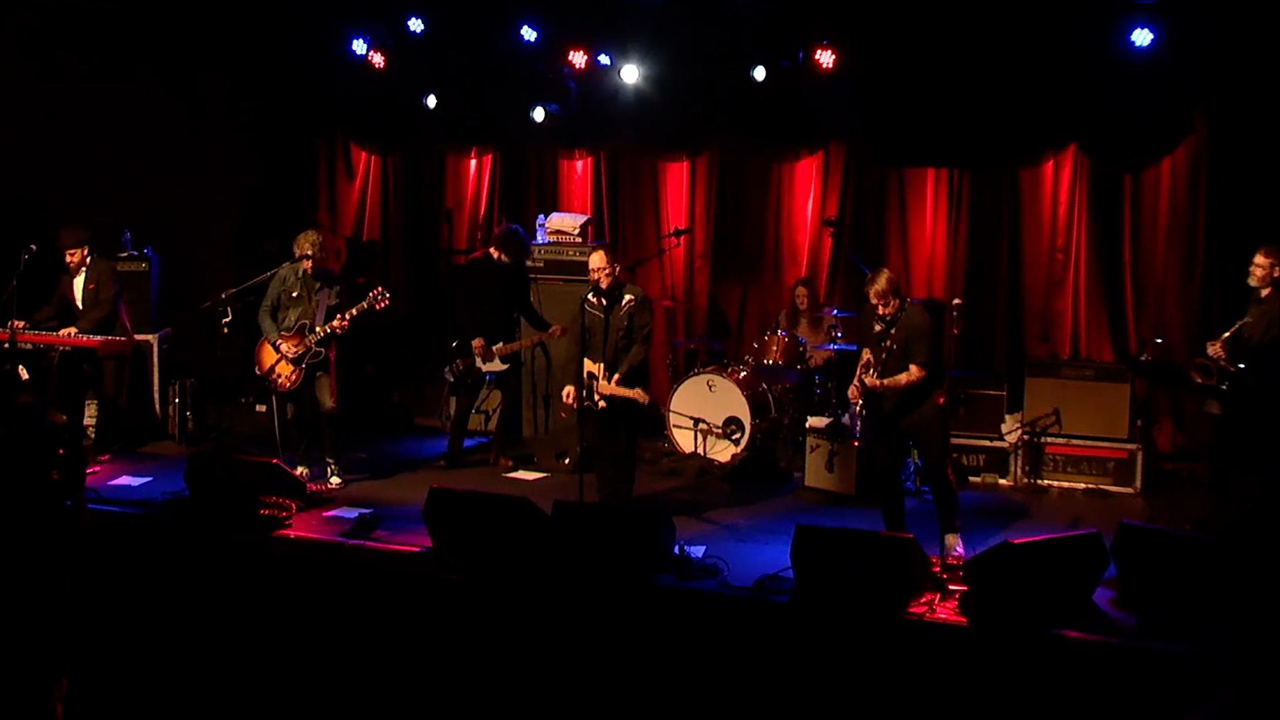 I like to think of The Hold Steady as something akin to our house band; they're longtime faves and veterans of a handful of FUV Live shows and sessions. But this time around, it was surreal and bizarre that I was the only person in the house! Representing our Bronx-based radio station, I traveled to the borough in which The Hold Steady formed back in 2003, as the fellas were set up to do an unprecedented performance at Brooklyn Bowl.
After a year of Covid-19 restrictions, it was the first time that a band would take the stage at a local venue to play live for FUV Marquee members, but because of those restrictions, fans would be watching and listening from their homes. As the only audience member, I made my masked self tall and attempted to exude the energy of the 800 or so others I'd be partying with if the venue were full. My gig was easy.
Craig Finn and the rest of the eminently dangerous six-piece on stage (plus "The Horn Steady") had a more challenging job. Despite not being able to hear or see their audience, they were charged with keeping the spirit of the club show alive and keeping the faith that the rock they brought would cross the technological void.
The fans' responsibility was to engage and enjoy while sharing that spirit and faith. To borrow the title from one of the songs The Hold Steady played from their satisfying new album, Open Door Policy, that's a "heavy covenant." Both sides honored it with aplomb.
Setlist:
Stuck Between Stations
Lanyards
Spices
Family Farm
Entitlement Crew
Riptown
Heavy Covenant
Sequestered in Memphis
Hanover Camera
[Recorded: 3/4/21]