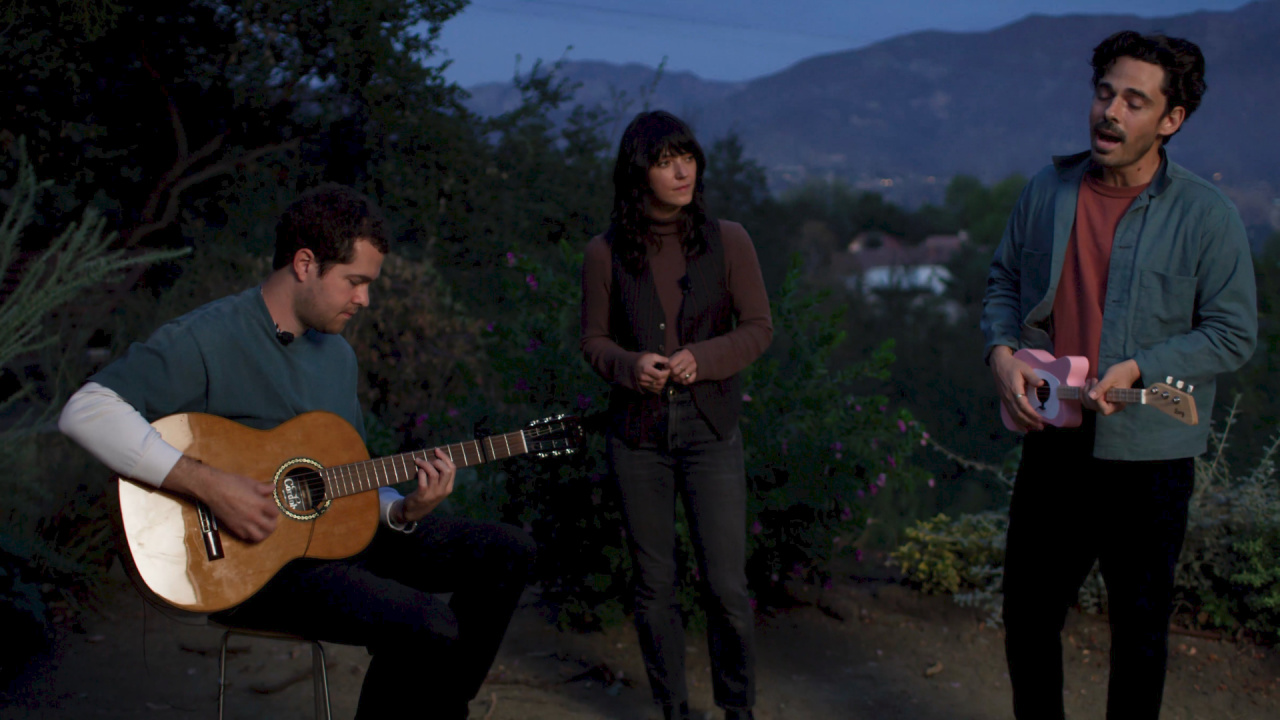 During the dead of winter, it's so nice to check in with L.A.'s Local Natives. If anyone can brighten our days, and make us feel a little warmer, it's them, as the rich harmonies in their music feel like a warm blanket.
Local Natives' latest release is a sweet EP called Sour Lemon which features a duet with Sharon Van Etten. She joined Taylor Rice and Ryan Hahn from the band to talk with me. They explained how their collaboration came about, and also shared some info on the beautiful video that they shot together for "Lemon."
During this episode of FUV Live, you'll hear that performance of "Lemon" and a two from Local Natives' back catalog — "Dark Days" and "When Am I Gonna Lose You" — and all three are captured on video below.
[Interview recorded 1/28/21]