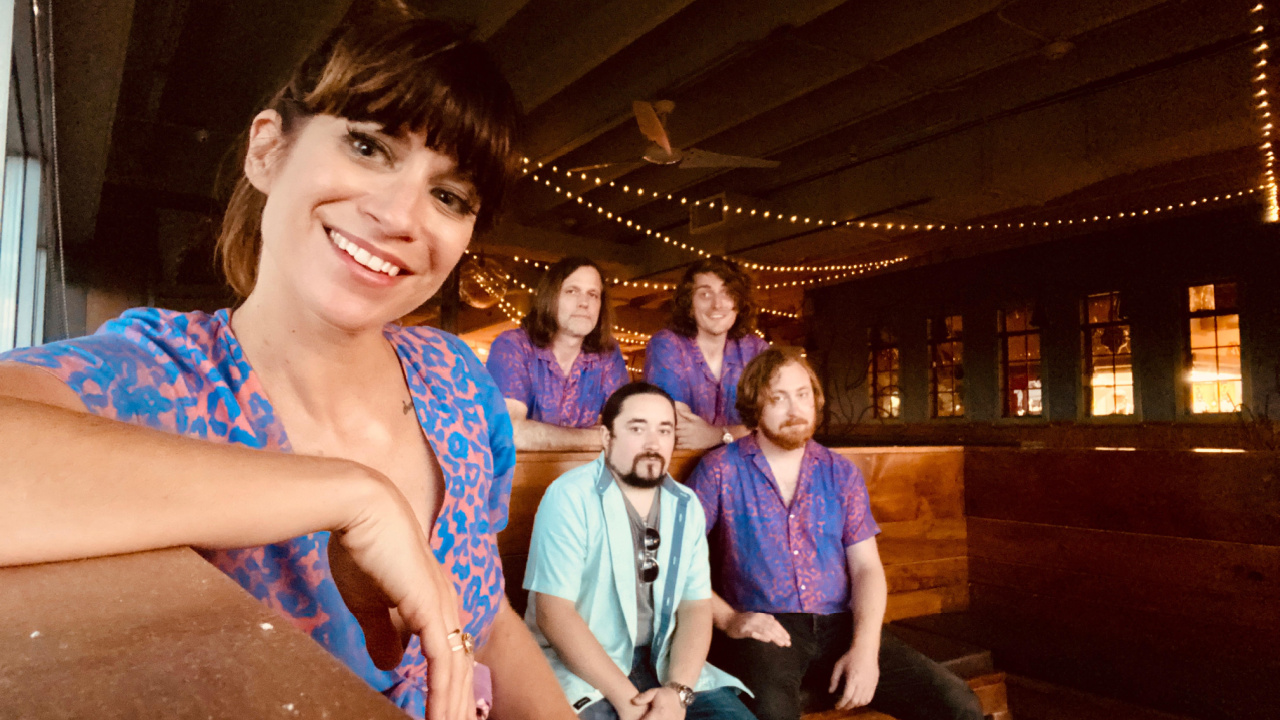 [October 2021 update: Nicole's version of "Forever" from this show — and her artwork — are on our new collection of exclusive live performances, FUV Live 24. Pick up your copy when you support WFUV.]
Because we can't physically be together for a concert right now, FUV is bringing the show to you in our "Marquee Live at Home" series. One recent special guest is Nicole Atkins, who has the perfect summer soundtrack with her new album, Italian Ice.
As the name implies, it is just as sweet and refreshing. The songs on the record conjure the spirit of Asbury Park, New Jersey. They're full of fun, excitement and charm just like the lady herself, who graciously agreed to play us some of her new music.
Nicole is still based in Nashville but she came back home to Jersey for the summer, and for this show, she and her band set up shop at the Langosta Lounge on the Asbury Park Boardwalk. After the set, Nicole talked with me about her connection to the Jersey Shore, her "summer camp" experience in Muscle Shoals, Alabama, her weekly "Live from the Steel Porch" variety show, and lots of other sweet stories about Italian Ice.
Setlist:
Domino
Mind Eraser
St. Dymphna
Forever
In The Splinters
[Recorded via Zoom: 7/23/20]