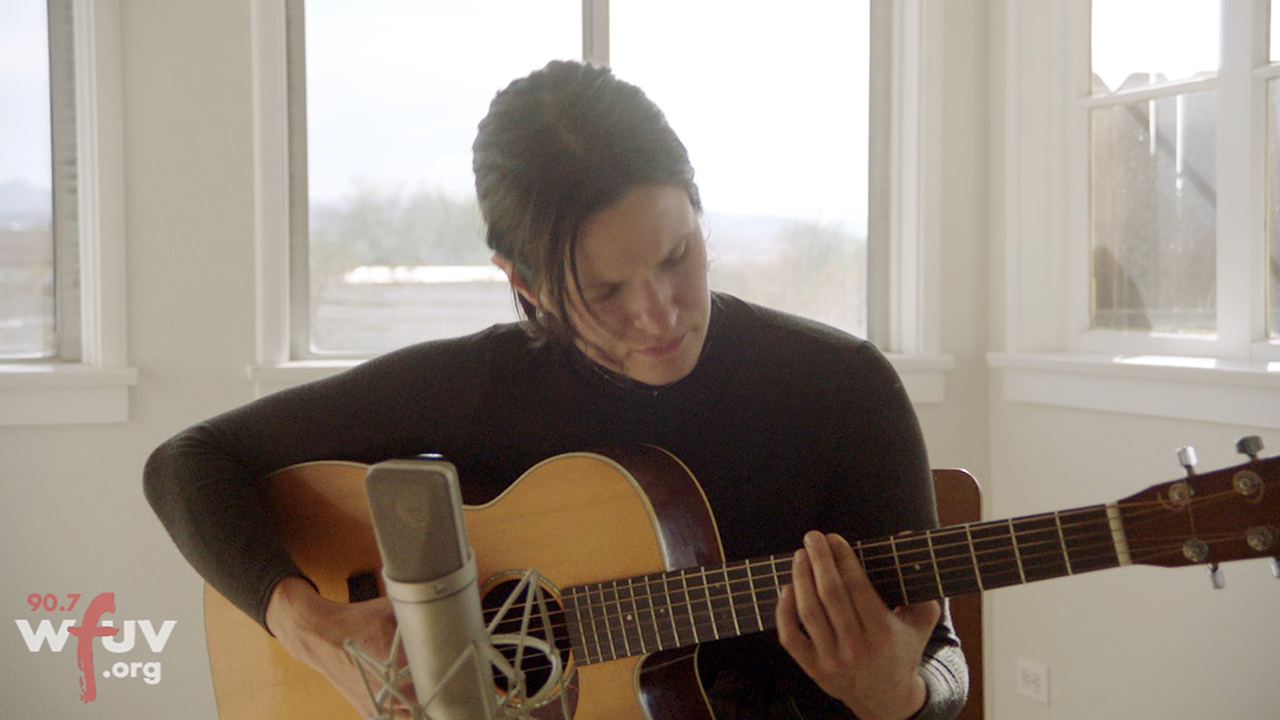 [Ed. Note: Adrianne Lenker and her bandmates of Big Thief have been frequent visitors to FUV, and Adrianne's solo Zoom visit during the first year of the pandemic was an elixir for some very weary souls — like us. She is back with Big Thief in 2022; the band has a brand new album, Dragon New Warm Mountain I Believe In You, produced by drummer James Krivchenia. Like any Big Thief or Lenker release, there's an air of restless adventure to the 20-track album, which was recorded in four different sessions, set in New York, Colorado, Arizona and California. In a 2022 interview with Vulture, Lenker pins down what makes this new album such a special one for her, Krivchenia, guitarist Buck Meek and bassist Max Oleartchick. "I feel like the difference now is that we're giving ourselves permission to explore and play and be silly and laugh at ourselves," she says. "I think we're also getting more comfortable with ourselves as we experience life. And we're also getting more comfortable being ourselves in the context of being with each other." Lenker and Big Thief are touring in 2022, and you can hear new songs like "Simulation Swarm" and "Time Escaping" when the band takes over Brooklyn's Kings Theatre on April 15 and 16.]
We've been fans of Adrianne Lenker and her songwriting for a few years now. We were first introduced to her talents through her work with her band Big Thief, and we absolutely loved her 2018 solo album, abysskiss. Now, we're thrilled to have a bounty of new music from her, and it's an embarrassment of riches.
Adrianne has just released two new albums, appropriately and plainly titled Songs (which we've picked for FUV's New Dig) and Instrumentals. The music is anything but plain though. Inspired by the peaceful surroundings of a remote cabin in Western Massachusetts, she was able to conjure up — and record — the most magical sounds.
In our conversation for this episode of FUV Live, Adrianne shared intimate details about her creative process on these two albums, and filled me in on some recent changes in her life — including a new puppy. From out in Joshua Tree, California, she also treated us to three live songs, performing "Anything," "Forwards Beckon Rebound," and "Zombie Girl."
[Recorded: 10/23/20]