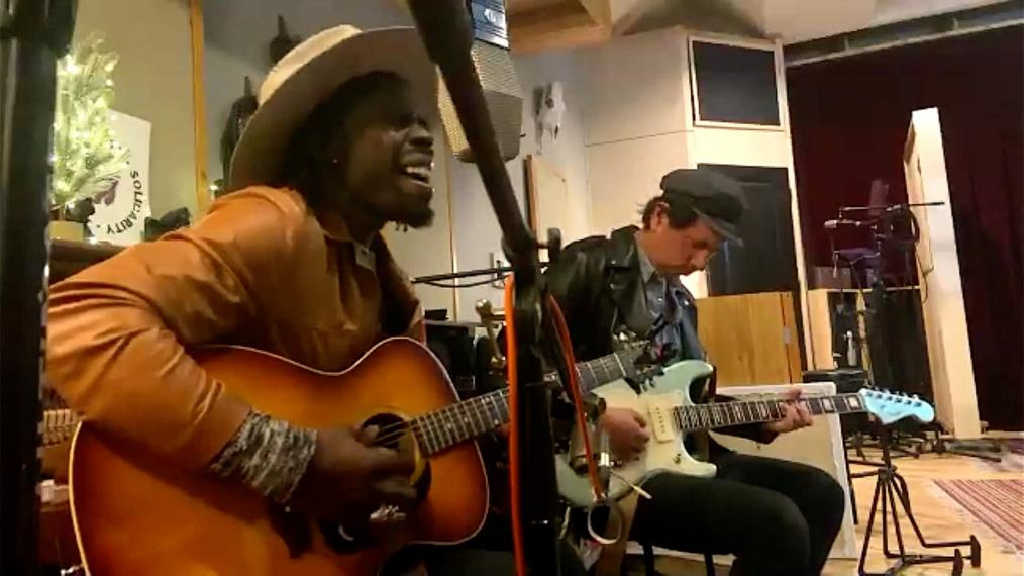 The Black Pumas' 2019 FUV Live session with a full band stands as one of my all-time faves. Now the group's two full-time members — Eric Burton and Adrian Quesada — have outdone themselves by following it up with an intimate duo performance, captured in this "Marquee Live at Home" show.
The group's self-titled debut came out in June of 2019 and continued to receive accolades in 2020, including Grammy nominations: "Colors" is up for Record of the Year and Best American Roots Performance while the expanded edition of their album (released last summer) is nominated for Album of the Year.
The expanded edition includes an arresting interpretation of Tracy Chapman's "Fast Car," which the fellas selected to open this show played in Adrian's own studio in Austin. The four other songs that followed featured one with their pal Josh Blue, who made a special appearance on guitar in the first-ever live performance of "Sweet Conversations."
Setlist:
Fast Car
Colors
Oct 33
Confines
Sweet Conversations
[Recorded: 12/7/20]