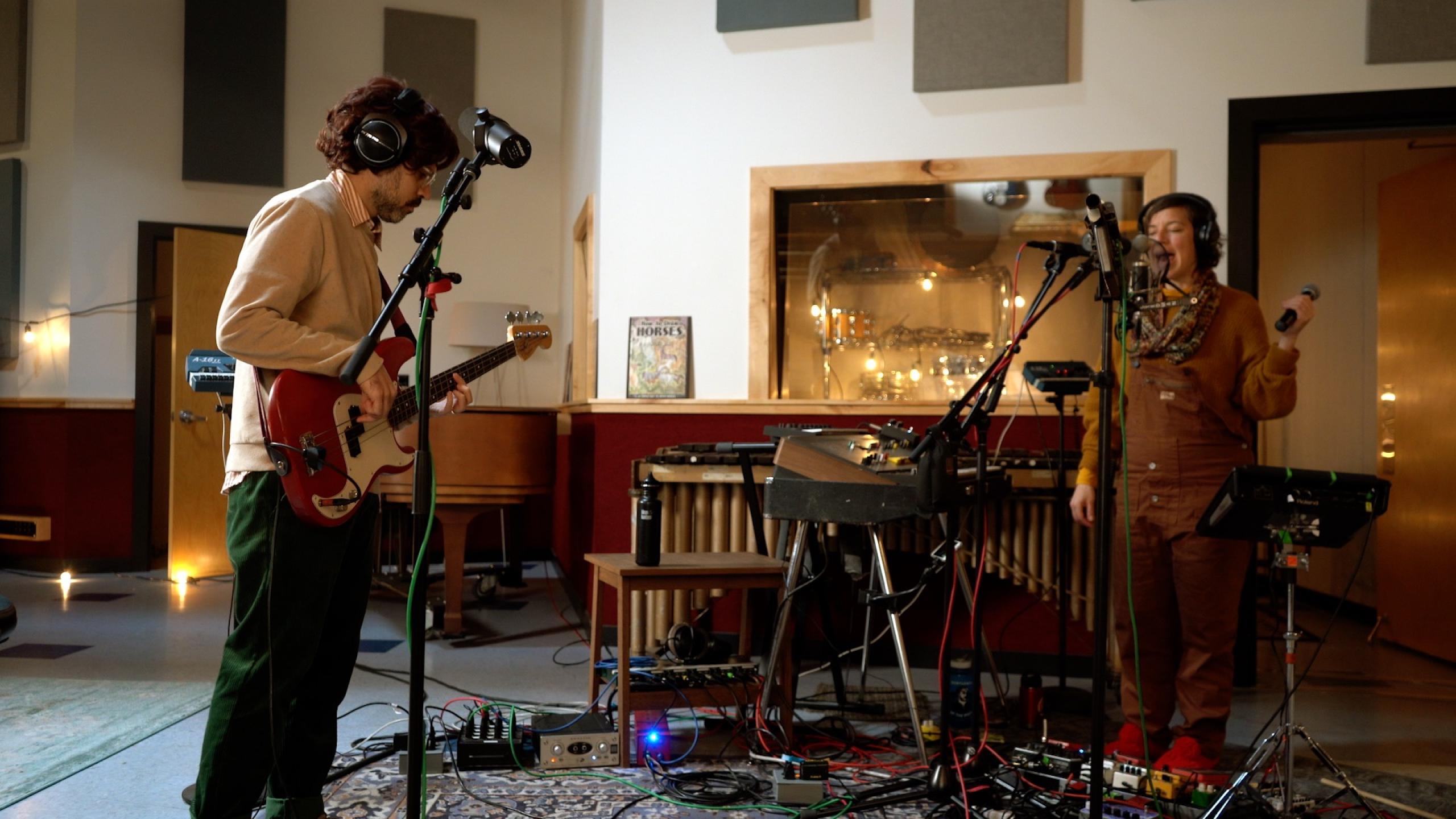 The Oakland duo Tune-Yards is back with its fifth full-length album, Sketchy, and true to the band's style, it's thoughtful, inventive and fun.
The songs examine dark territory but lead us through with a comforting hand, and during this FUV Live session, Merrill Garbus and Nate Brenner talked with me about how therapeutic making this music felt. They also told me about drawing inspiration from books by the Beastie Boys and Questlove, how silence factors into the album, and how staying connected to your neighbors and looking after one another is especially important during these tumultuous times.
Merrill addresses that topic in the powerful and poignant "My Neighbor," which is one of two songs (from their "sketchy" new record) that she and Nate performed for us live.
[Recorded: 3/16/21]