The Felice Brothers - Holiday Cheer for FUV - 2014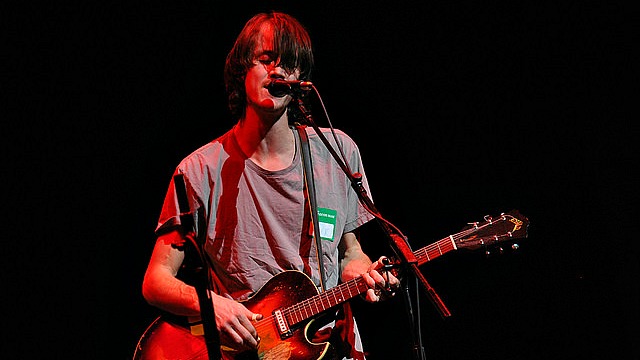 The Felice Brothers are not only longtime favorites of WFUV, but the prolific New York folk rockers are good friends of Conor Oberst. They've toured with him and recorded their 2014 album, the rollicking Favorite Waitress, at Omaha's Arc Studios, co-owned by Conor and Mike Mogis. So it made perfect sense for The Felice Brothers to join Holiday Cheer for FUV with Conor Oberst and Friends. Natalie Merchant, Laura Marling, The Lone Bellow, and Jonathan Wilson rounded out the starry lineup for our 2014 benefit concert at the Beacon Theatre.
Surprisingly, Woodstock's the Felice Brothers—Ian Felice, James Felice, Josh Rawson, Greg Farley and David Estabrook—had never worked on a full album in a proper recording studio before Favorite Waitress, famously opting for a converted chicken coop and other rural DIY options. But in the midst of a bitter Nebraska winter, tucked away in a professional studio, the Felice Brothers might have seized upon the strongest realization of their muscular, versatile and galvanizing live presence on their fifth official album.
At Holiday Cheer for FUV, The Felice Brothers brought an easygoing vibe to their set, playing songs from Favorite Waitress, like "Meadow of a Dream," "Lion" and "Take This Bread." They also brought out Conor and trumpeter Nate Walcott for a good-natured version of "Wonderful Life" too.
Hear The Felice Brothers' performance below, or read a full show recap and listen to all of Holiday Cheer for FUV: Live from The Beacon Theatre. You can also hear individual performances from the rest of this year's Holiday Cheer line-up:

Special thanks to MSG Entertainment and The Beacon Theatre.