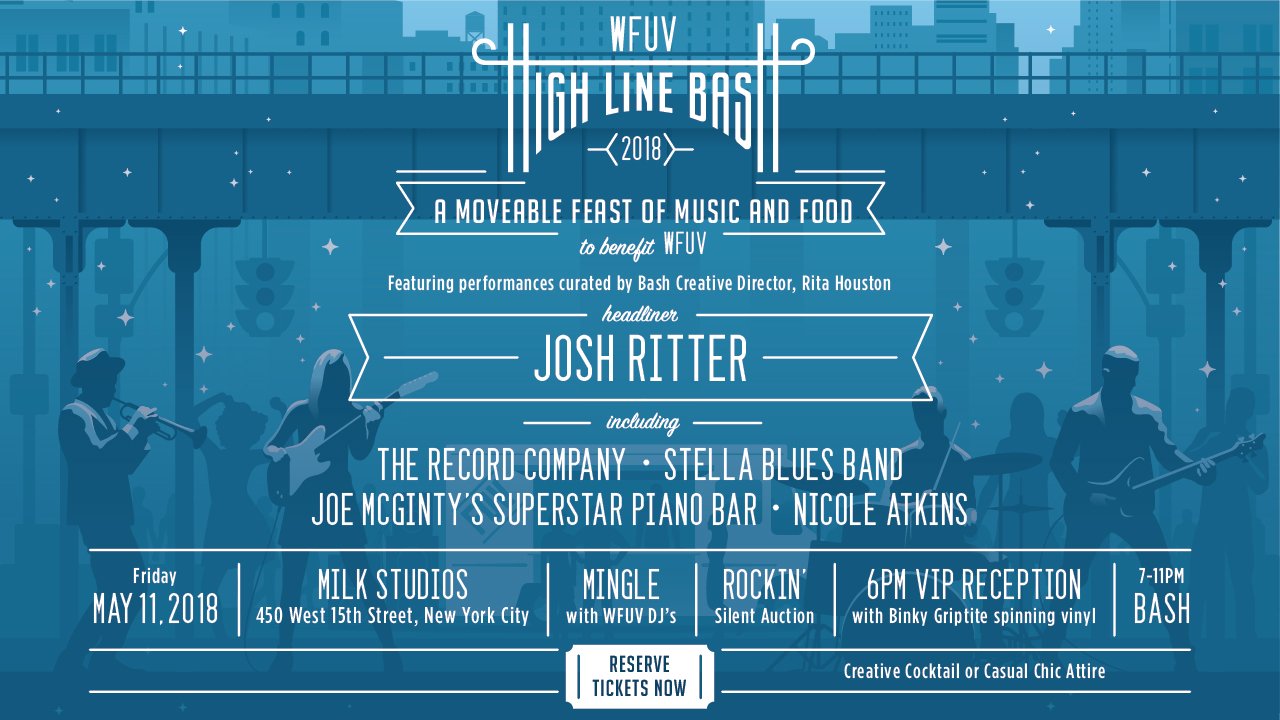 Once a year we throw a rockin' moveable feast of music and food called the High Line Bash, and ask for you to join us. Located at Milk Studios in New York City, it's our premier fundraising event.
Friday, May 11, 2018
6 p.m. VIP Reception | 7-11 p.m. Bash
Milk Studios
450 West 15th Street | New York, NY | 10011

We are thrilled to welcome Josh Ritter, The Record Company, Stella Blue's Band (doing Grateful Dead tunes), Nicole Atkins, and Joe McGinty's Superstar Piano Bar.  We will whet the appetites of foodies with culinary delights and creative cocktails by Sonnier & Castle.
Take a look at past events: High Line Bash 2017 | High Line Bash 2016
For more information, please contact Kim Baird at (646) 868-4226 or via Email.