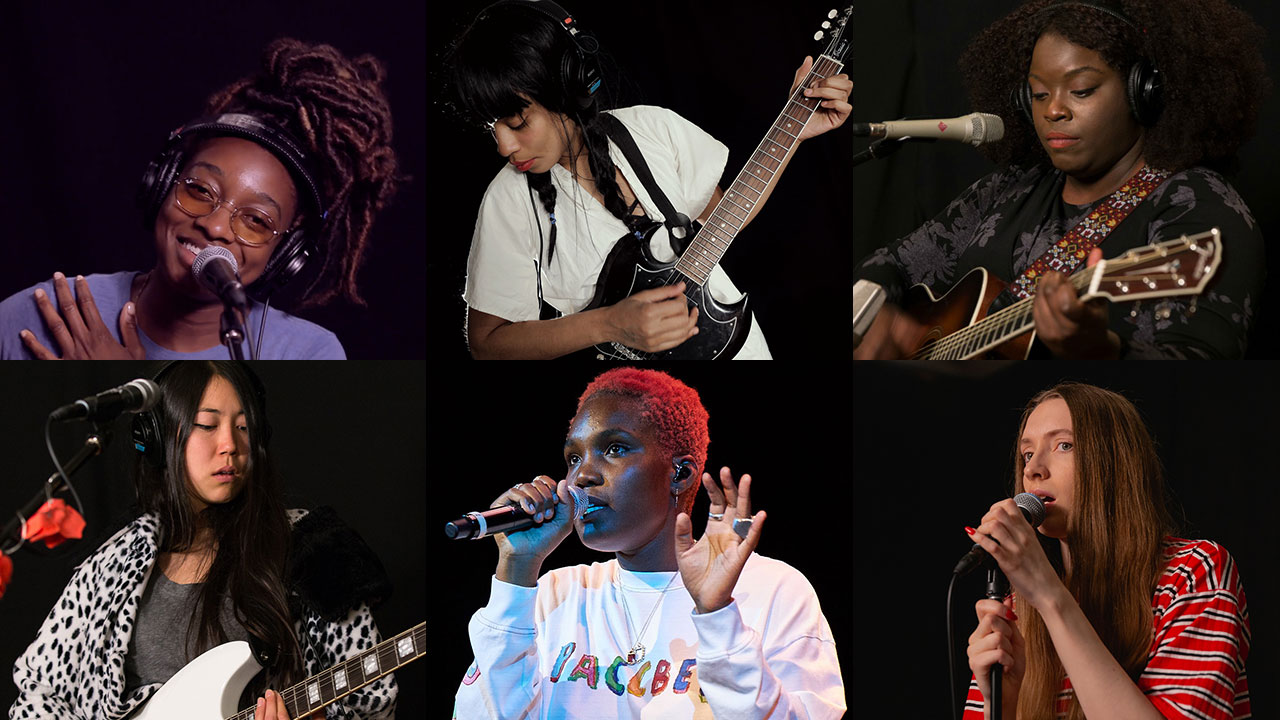 We're celebrating female and female-identifying musicians in honor of Women's History Month by revisiting some of our favorite FUV Live memories on 90.7 FM — and online we're taking a closer look at "Ascending Women," musicians whose careers have skyrocketed since their early performances or American debuts with WFUV.
Throughout March, we'll showcase sessions from artists such as 2021 Mercury Prize winner and 2022 Grammy nominee Arlo Parks, Brit Award-winning hip-hop auteur Little Simz, South Carolina gothic blues storyteller Adia Victoria, and Los Angeles rocker SASAMI, who just released her second album, Squeeze, and tours this year with Haim and Mitksi.
We'll also have a fresh series of "Five Essential Albums" from ascending women like Virginia-born soul and R&B singer-songwriter Lady Wray and Icelandic chanteuse, pianist, and TikTok sensation Laufey, who releases her debut album later this year and made her American TV debut on "Jimmy Kimmel Live!" in January.
On Tuesday, March 8, for International Women's Day, we devoted the day's programming to that global initiative.
More:
FUV Live Sessions: Ascending Women
Arlo Parks: Live From The Sheen Center 2021
Yola: FUV Live 2019
Litlle Simz: FUV Live 2019
Adia Victoria: FUV Live 2016
Sasami: FUV Live 2019
Seratones: SXSW 2016
Dry Cleaning: FUV Live 2020
Adrianne Lenker: FUV Live 2020
Five Essential Albums:
Pom Pom Squad's Mia Berrin: Five Essential Albums
Laufey: Five Essential Albums
Lady Wray: Five Essential Albums
Aurora: Five Essential Albums
SASAMI: Five Essential Albums
The Weather Station: Five Essential Albums
The Linda Lindas: Five Essential Albums
Nilüfer Yanya: Five Essential Albums