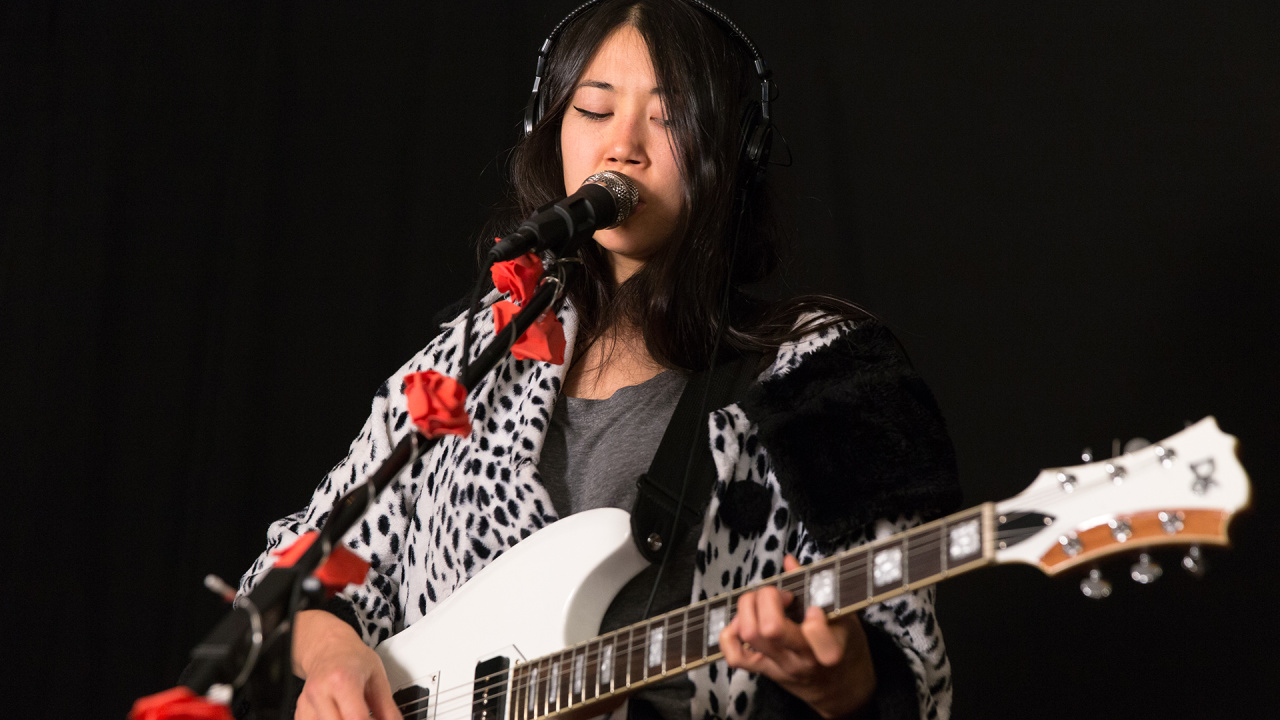 [Ed. Note: As part of Women's History Month, FUV is revisiting memorable FUV Live performances on 90.7 FM. As part of our FUV "Ascending Women" series online, we're looking back on some great early sessions, like our 2019 visit with SASAMI.  In February 2022, Sasami Ashworth released her second album, Squeeze, on which she cleverly figured out a way to mash up metal — to "appropriate white, male music," she tells The New York Times — with country and definitive Fleetwood Mac vibes. The album, with some songs co-produced by Ty Segall, also includes a savage cover of Daniel Johnston's "Sorry Entertainer."  She tours North America and Europe in 2022, opening for both HAIM and Mitski. In addition, SASAMI is producing the forthcoming albums of her roommates, Hand Habits' Meg Duffy and King Tuff's Kyle Thomas.]
On this FUV Live session, Bronxville-born, Los Angeles-based Sasami Ashworth, who records as SASAMI, opens up about the path that led to her 2019 self-titled debut. She went from studying music to teaching it, and from playing in bands to finally going solo.  She describes her lyric-writing prowess as akin to drafting a long, angry text message that she never ends up sending.
SASAMI's Studio A performance starts with the song "Not The Time" and ends with the one-two punch of "Jealousy" into "Free."
[Recorded: 4/30/19; Engineer: Lili Huang; Producer: Sarah Wardrop]