Nilüfer Yanya: Five Essential Albums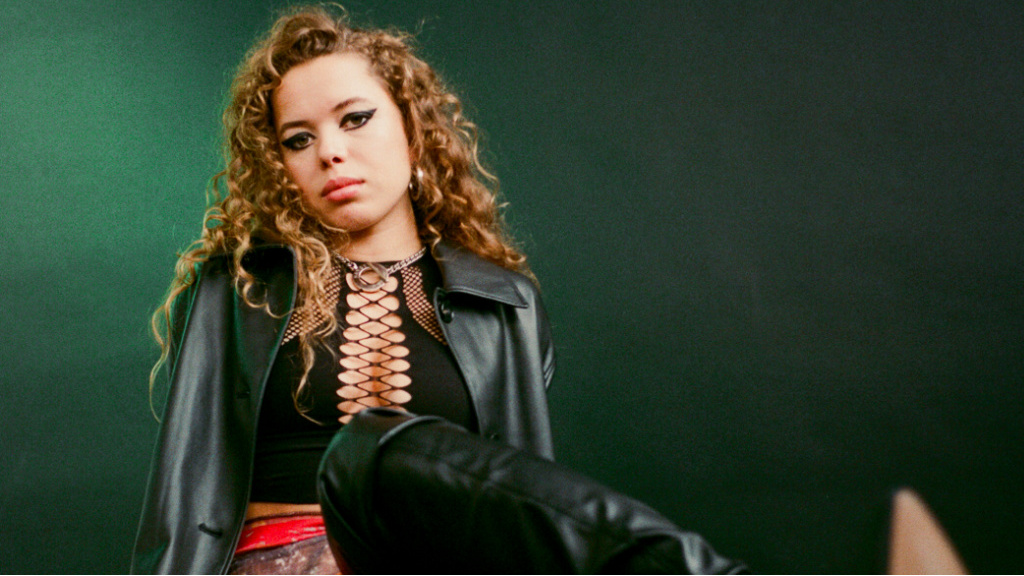 As WFUV honors Women's History Month, we're also heralding a handful of "Ascending Women" musicians who are making their own history with outstanding new music. Some are making comebacks; others are at the very start of their careers. We've asked these artists to write about the "Five Essential Albums" that shaped their own path.
With her second, critically-praised album, PAINLESS, Nilüfer Yanya has refined her focus from the conceptual landscape of her debut album, Miss Universe, to something that veers closer to the tense, uneasy beauty of Radiohead. Her adroit guitar work roams from blistering to delicate, often in the same track, as on the eddying tides and tempest of  "Midnight Sun" or the jazzy, shoegazy haze of "Belong with You." Songs skitter down side alleys to unknown destinations, emerging to haloed sunlight — as with the pretty idyll "The Mystic" — or burrowing back into waves of angular, fuzz-drenched discordance.
Born and based in London, Yanya's familial ancestry has Turkish, Barbadian, and Irish roots. She's the daughter of visual artists and there's a painterly texture woven into Yanya's arrangements. You can nearly see her brushstrokes in PAINLESS's jagged velocity and saturated hues; she's described it as a "record about emotions." That's very true in her lyrics, as Yanya candidly sings about a cascade of uncertainty, anxiety, and a determined scramble for strength. Her voice slides between gear shifts, as on the propulsive "Stabilise," rapidly switching from a sky-scraping falsetto to a gutteral, wary riposte.
That artistic juxtaposition between expectation and execution – and that element of surprise — is what makes PAINLESS such a powerful, gorgeous album. And when we asked Nilüfer if she might choose her "Five Essential Albums" for FUV's "Ascending Women" series, it was telling that the albums she chose often weave between the tender and the tough, as with Cleo Sol's Mother and Tirzah's Devotion.
Nilüfer Yanya: Five Essential Albums
Big Thief, Dragon New Warm Mountain I Believe in You
I'm a big fan of all their albums. I really like the fact that on this record they've kept their sound, but they've also really pushed it and explored different elements. I also like how prolific they are, but also at the same time don't make any compromise when it comes to music.
Frank Ocean, Blonde
It's a modern classic. What more can I say?
Pixies, Doolittle
When I found their music it helped me understand what it was that I was kinda working towards: that music can be kinda weird but catchy at the same time.
Cleo Sol, Mother
Another modern classic, what more should I even say? She is so underrated as an artist and she's so much more than just a vocalist. This album is an amazing, focused body of work.
Tirzah, Devotion
She is the enigma of music. She stays so true to her music; it's always so minimal, but she puts all of herself into it, and there's always so much inside each song.
- Nilüfer Yanya
March, 2022
Nilüfer Yanya is on tour and plays New York's Webster Hall on May 7.