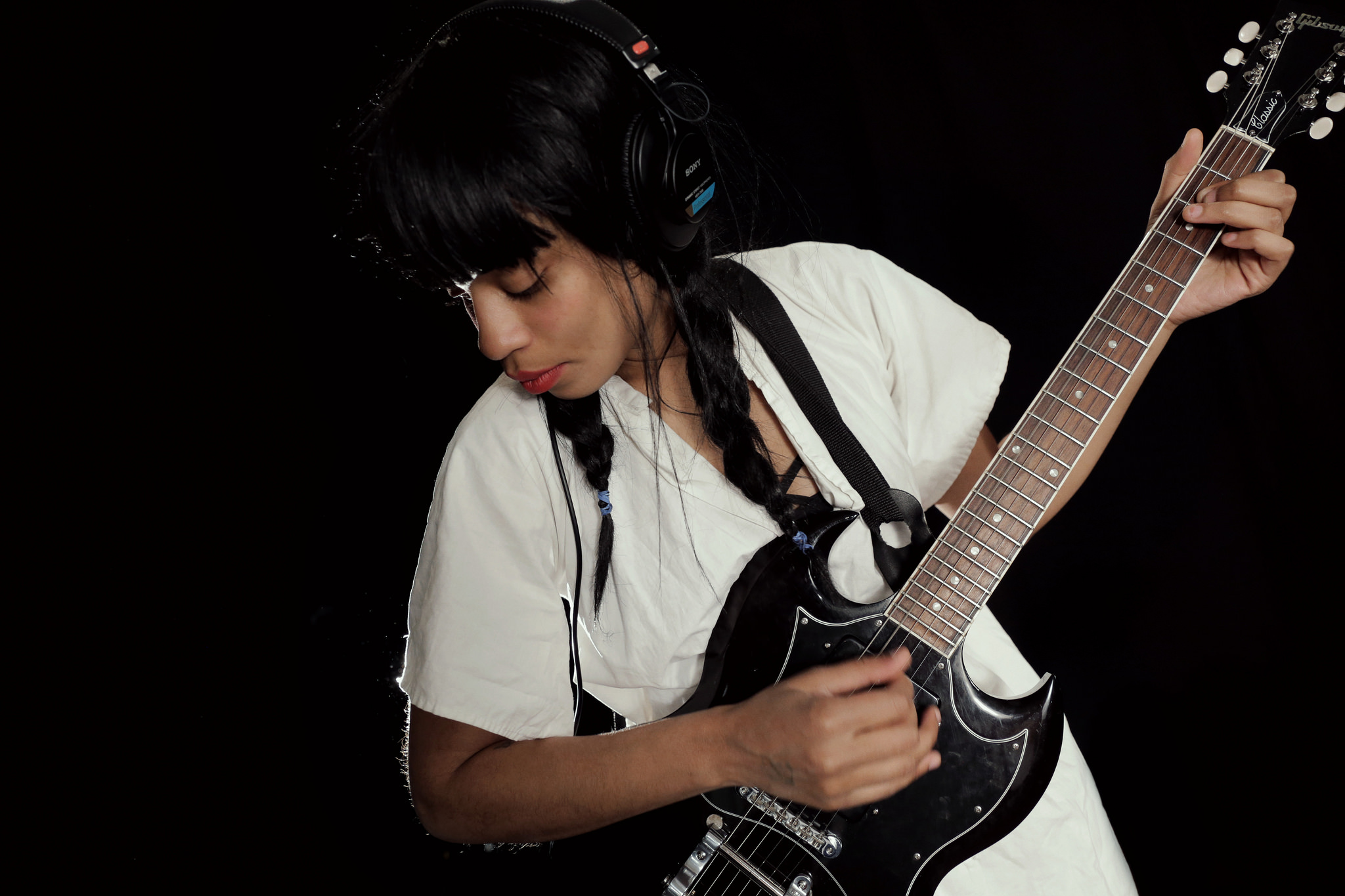 In the summer of 2014, Adia Victoria released her debut single, "Stuck In The South." It's a slow burn of a tune with lines like, "I don't know nothing 'bout Southern belles, but I'll tell you something 'bout Southern hell." It knocked my socks off.
Since then, FUV has been keeping an eye on the woman from Spartanburg, South Carolina, and waiting for her debut album. It's here now and it's every bit as good as the single promised. Victoria wraps her transporting voice around swampy textures, thick with atmosphere, in the dozen tracks on Beyond the Bloodhounds.
She's literary, she's poetic, she's honest, and she's fierce. She talks about everything from marijuana to Portishead to her arm's length relationship with the city of Nashville in this FUV Live session.
[recorded: 5/19/16]
[Ed. Note: For Women's History Month, we're highlighting "Ascending Women" — FUV Live "her-stories" — online and on 90.7FM. Our first session with Adia Victoria was six years ago. She's made return visits, like in 2019 when she released Silences, and she'll be a guest on "8Track" later this year. She also spoke to us about her never-ending admiration for Bill Withers. Her third album, 2021's A Southern Gothic, is a turning point for this dynamic singer, and a wholly personal one for the now Nashville-based Victoria. She has described it bluntly: "I would say these are vignettes of a Black girl trying to survive the South that raised her, and the South that is trying to kill her." The songwriting backstory of Southern Gothic is compelling — Victoria told The Daily Beast that she wrote it partly in Paris before the pandemic, and partly while working in an Amazon distribution center.]
Flickr Gallery