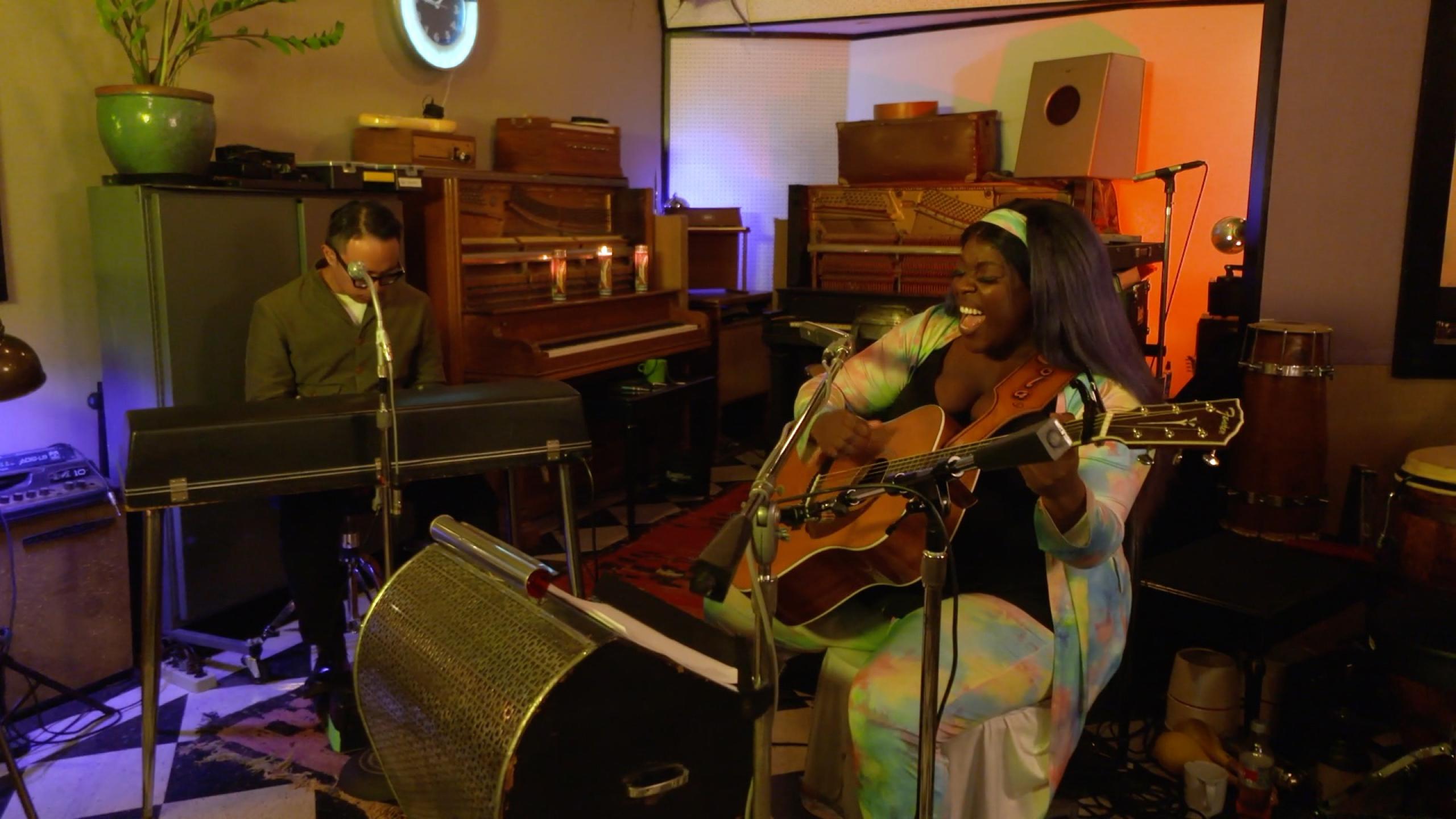 Yola's rise to fame over the last handful of years is one of music's most uplifting stories. Her 2019 debut album, Walk Through Fire, grew out of the British singer and songwriter's traumatic past and her determination to survive. With her colossal voice and fluid take on country, Americana, and pop, Yola has beguiled FUV from the beginning, and she was one of our headliners for 2019's Holiday Cheer for FUV.
Produced by the Black Keys' Dan Auerbach, Walk Through Fire won Yola critical raves, 2020's UK Americana award for album and artist of the year, an armful of Grammy nominations, and the admiration of her peers. Most notably, Yola is part of The Highwomen's extended family of collaborators.
The Bristol-born, Nashville-based Yola's second album, Stand For Myself, is released July 30th, the day before her birthday. This song cycle of self-determination and confidence finds her working with her family of friends again, including Auerbach, Brandi Carlile, Natalie Hemby, and Ruby Amanfu.
In this FUV Live session, a delightfully enthusiastic Yola discusses the new album's powerful themes, the necessity to speak out as a Black woman in a year of sociopolitical transformation, and how the isolation of the pandemic altered her songwriting. She also performs two early singles from the new album: "Diamond Studded Shoes" and the anthemic title track.
[Recorded: 5/20/21]