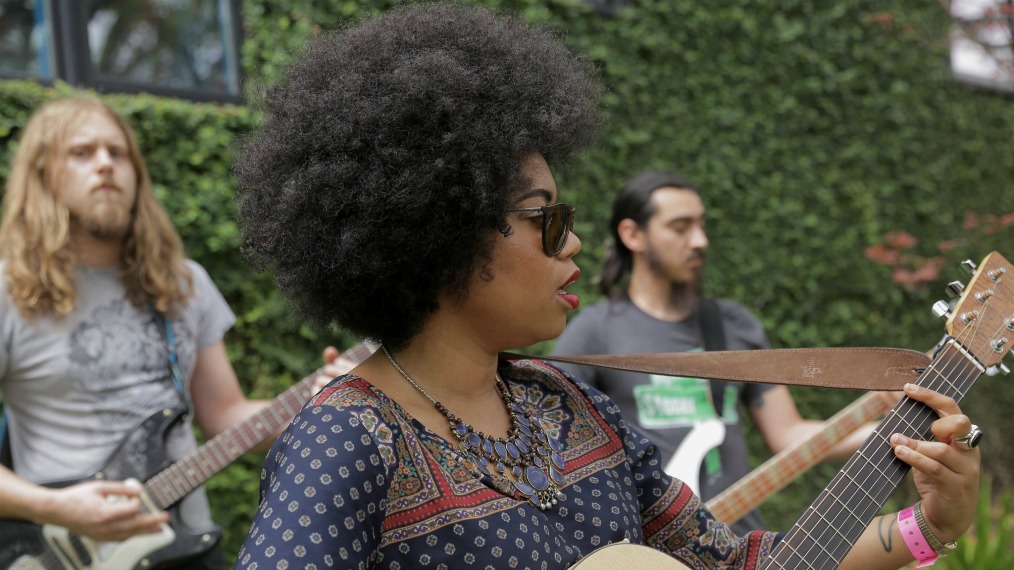 [Ed. Note: For Women's History Month, we're revisiting some of our all-time favorite FUV Live performances, Online, we're highlighting "Ascending Women," musicians whose careers have soared since their FUV sets. We first met up with Seratones exactly six years ago this week at SXSW, and we were smitten. A.J. Haynes and her bandmates have played more sessions and concerts for FUV, including a fiery Rockwood Music Hall performance, and again in 2019 in Studio A, supporting their second album, Power. Seratones release a third album, Love & Algorhythms, on April 29, 2022, and will pay SXSW another visit. Even better? Seratones will perform as part of WFUV's 2022 High Line Bash on May 13.]
This week at SXSW, FUV caught up with several young artists and bands, all on the verge of bigger things, at Austin's Hotel Saint Cecilia. The bruising, bluesy rock and roll of Shreveport, Louisiana's Seratones is thrilling, a roux of soulful dynamics, courtesy of frontwoman A.J. Haynes, guitarist Connor Davis, bassist Adam Davis and drummer Jesse Gabriel.
It might sound dramatic, but the sun really did break through the clouds right when AJ got ready to sing for us. As a trio, the band performed the song "Don't Need It" from its forthcoming debut album, Get Gone, which is due out May 6.