Sasami: Five Essential Albums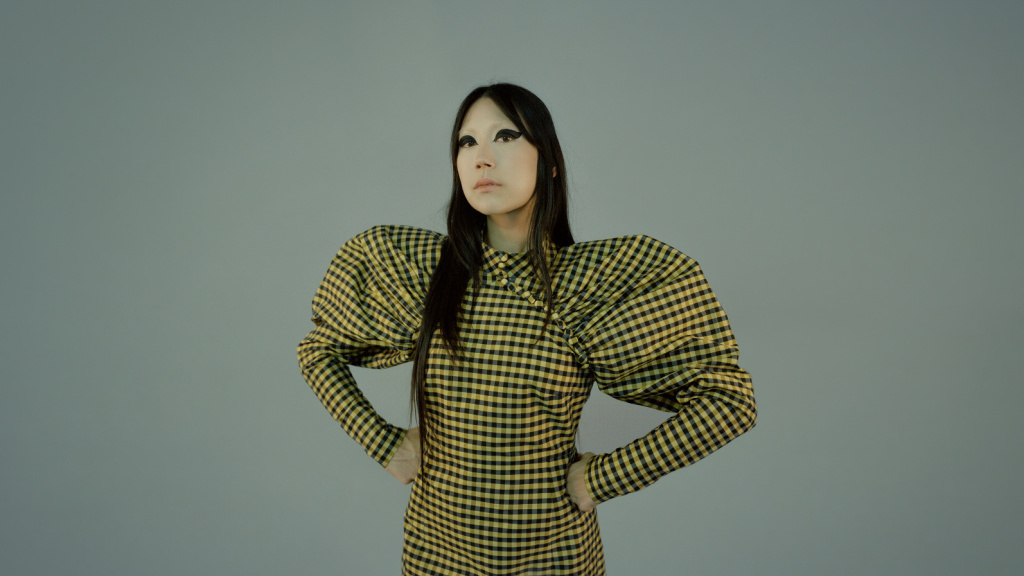 As WFUV honors Women's History Month, we're also heralding a handful of "Ascending Women" musicians who are making their own history with outstanding new music. Some are making comebacks; others are at the very start of their careers. We've asked these artists to write about the "Five Essential Albums" that shaped their own path.
SASAMI might sound like a band, but it's multi-instrumentalist Sasami Ashworth, a Los Angeles-based musician who left a band, Cherry Glazerr, and forged her own solo path in 2018. Her 2019 self-titled debut album first brought her to the Bronx for an FUV Live session — and that first collection was a solid baseline with which this gifted indie rocker set her early identity: fuzz-drenched, synth-shaped, and lyrically pensive.
But for her sophomore album Squeeze, SASAMI has reinvented herself with a far bolder mission — in her words, to appropriate the "cis white male space" of metal. "There is room for someone like me to come in and make a mess in it," she explained to The New York Times. She not only immersed herself in that aggro mindset of heavy, nu, and alt-metal (even changing up her own appearance, just short of a Slipknot mask), but also laced some equally unexpected elements into that roiling mix: twangy alt-country and the essence of Fleetwood Mac's lush arrangements.
The result is a tour de force of turning hard rock upside down (and back again), ricocheting between the coulda-been-on-Rumours "Make It Right,"  the exhilarating, industrial crunch of "Say It," or an explosively heavy cover of Daniel Johnston's "Sorry Entertainer," which melts down into a fully feral scream from Ashworth (and a coughing fit too).
She even recruited a Vermont metal band, Barishi, as her live backing band: SASAMI is on the road with both HAIM and Mitski in 2022, and plays her own gig at Music Hall of Williamsburg on March 25.
Some of the contrasting elements that fueled SASAMI's wild ride on Squeeze also fit like a perfect jigzaw puzzle in her "Five Essential Albums" list, from Sandy Denny's expressive English folk to Swedish cult metal band Meshuggah. Intrigued? Check out Ashworth's choices below.
SASAMI: Five Essential Albums
Fleetwood Mac, Tusk
Perfect songwriting, perfect storm of inter-band drama, great tones, and just songs to and from the heart.
System of a Down, System of a Down
A big lunch of chaos, a drop of political outrage, jazzy ride cymbal, Armenian folk melodies, and drop C guitar ... What's not to love?
Kanye West, Yeezus 
The master of mashing different worlds together. This album is sparse at times and rough around the edges in all the best ways. It inspired a lot of the bold and less-expected turns and transitions on Squeeze.
Sandy Denny, Sandy
Melismatic folk excellence. Sandy is one of the most underrated frontpeople of her time and is a huge inspiration for vocal melodies and general swagger.
Meshuggah, ObZen
Just feel-it-in-your-gut goodness. I thought I practiced my scales a lot at music college, but these guys are technically as tight as they come and it's glorious.
- Sasami Ashworth
March 2022