Lady Wray: Five Essential Albums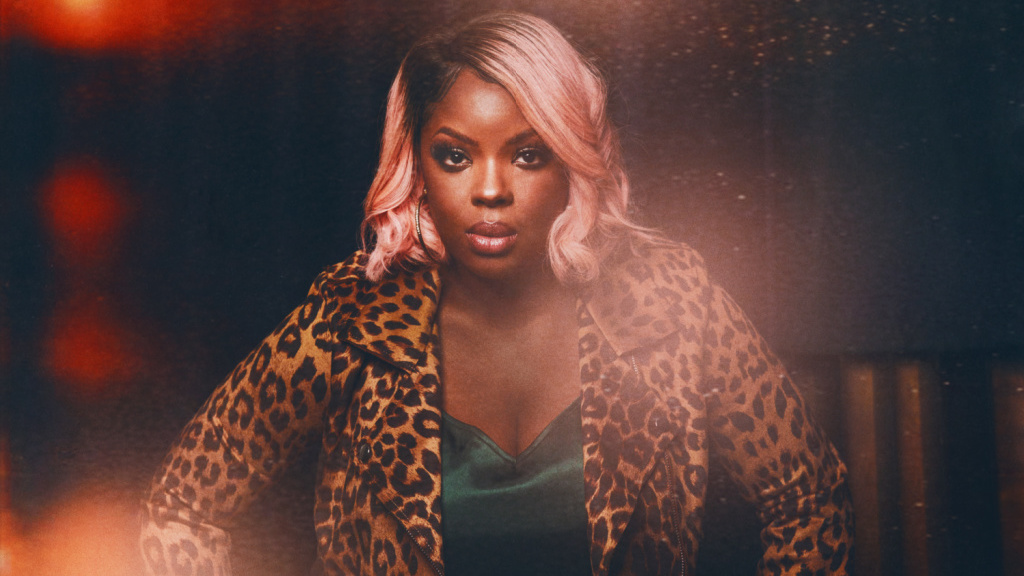 As WFUV honors Women's History Month, we're also heralding a handful of "Ascending Women" musicians who are making their own history with outstanding new music. Some are making comebacks; others are at the very start of their careers. We've asked these artists to write about the "Five Essential Albums" that shaped their own path.
Nicole Wray, who records as Lady Wray, must have mountains of advice on how to survive the music industry — she is the very essence of perseverence. Nearly 25 years after her debut album, 1998's Make It Hot, and six years after her second, Queen Alone, Wray's third album, Piece of Me, came out in January on Brooklyn's Big Crown Records, produced by label founder Leon Michels. You've likely heard one of the album's singles, the sensuous, torchy "Come On In," on FUV.
It's an album steeped in the classic sound of Nineties R&B and hip-hop royalty, Seventies soul, and the heartache of Sixties pop — but squarely set in the 2020s. Wray has been slowly rolling out Piece of Me since 2019, teasing it single by single. But the finished project is cohesive, a full-on comeback for this singer and songwriter with a commanding, tender voice, reflecting on battles waged on songs like "Joy and Pain," "Storms," and "Through It All."
When the Virginia-based Wray was just a teenager, she was signed by Missy Elliott for Elektra/The Goldmind Inc. and landed on the rapper's Super Dupa Fly, singing on "Gettaway." Wray's own single featuring Missy Elliott and Mocha, "Make It Hot," dropped two years later and went gold, climbing to #5 on Billboard's Hot 100. Wray's album Make It Hot stopped short, simmering just midway on the charts.
Although she toured with Elliott as a backing singer, Wray's solo trajectory was stymied. There were shelved albums and hopeful segues to other labels, including Roc-A-Fella and Def Jam, fueling a life's roller coaster of giddy career highs and disappointments (some of which Wray recounted via "Throwback Backstories," posted by "The Late Show with Stephen Colbert," the week she performed "Come On In" on the show).
Over the years, Wray has been a go-to singer for artists like The Black Keys, Lee Fields and The Expressions, and Cam'ron, but it's a triumph to see Wray ascend again on her own terms and songwriting, especially with Piece of Me. "My goal is always to help and to heal people with singing," Wray said of the new album in a press release. "Part of that is to try and bring back real music, real singing, so people can feel something again."
When we asked Nicole if she might contribute to "Five Essential Albums" for our "Ascending Women" series, we were delighted that she agreed — and she gave her choices an autobiographical spin:
Lady Wray: Five Essential Albums:
Mary J. Blige, My Life
This album molded me as a teen. My mom was a single mother of three, and my dad was not in the picture at this time in my life. I would put on that album and dance, cry, and feel something great about my own young life — and how to navigate the world as a young Black girl.
Wu-Tang Clan, Enter the Wu-Tang (36 Chambers)
This album and these men were very much a part of my growing up, dating, and going to high school football games. Learning the streets and lingo was the "it" thing to be a part of. It was just raw,  innovative, and it brought out my tomboy side.
Michael Jackson, Off the Wall
I have listened to young Micheal and The Jackson 5 a lot growing up. When I got a taste of Off the Wall with his newfound individuality and all his flare and creative juice, I lost my mind and immediately wanted to be a star.
Snoop Dogg, Doggystyle
This album was so raunchy — and also a conversation piece — then and now. It was very bold and soulful at the same time. Loved the R&B singing over slick L.A. gangsta-style hip-hop.
Jodeci, Diary of a Mad Band
This group is how some of us were made, thank your Mom and Dad. Very sexy and smooth singing with powerhouse vocals that will have everyone singing along at a really good karaoke bar.
- Nicole Wray
March 2022
On March 12, Nicole will celebrate her record's release with a show at New York's The Sultan Room.