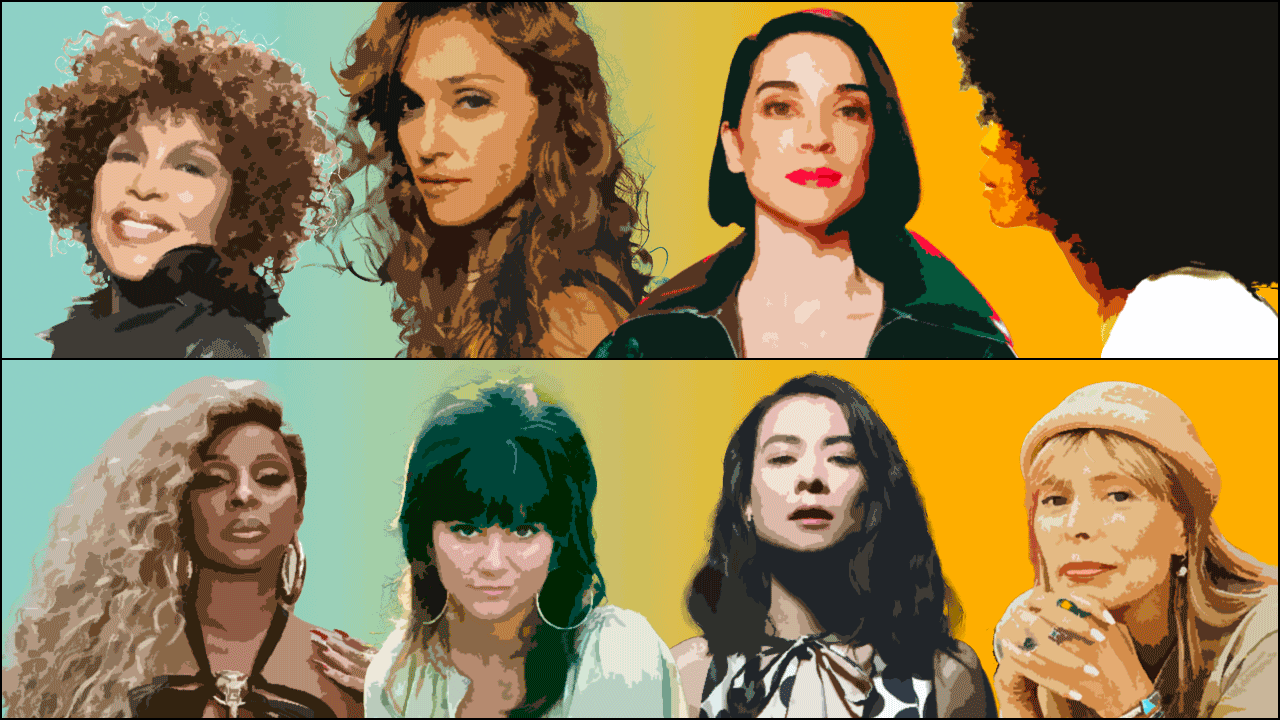 Women's history is world history — and while March puts an annual spotlight on that salient fact (you can find out more about Women's History Month here), we celebrate female and female-identifying artists every single day in the FUV music mix.
However, we do want to speak louder about women we love over the next 31 days — so we've planned a closer look at established and emerging artists both on-air and online.
Women ruled on International Women's Day on Wednesday, March 8, with FUV DJs Janet Bardini, Alisa Ali, Delphine Blue, and Kara Manning hosting that day (You can find the playlist here). 
Online, we'll have some cool "Five Essential Albums" in store with musicians on the rise, including Debby Friday, Ezra Furman, Aoife O'Donovan, Yazmin Lacey, Tommy Lefroy, Indigo De Souza, mui zyu, Emily King and Amy Irving.
And on-air this month, we're going to spend each week deep-diving into the catalogs of these artists:
Week of March 6:
Brandi Carlile
Linda Ronstadt
Björk
Roberta Flack
Week of March 13:
Courtney Barnett
Mary J. Blige
Madonna
PJ Harvey
Week of March 20:
Aretha Franklin
St. Vincent
H.E.R.
Gwen Stefani
Week of March 27
Joni Mitchell
Mitski
Erykah Badu
Sleater-Kinney