Indigo De Souza: Five Essential Albums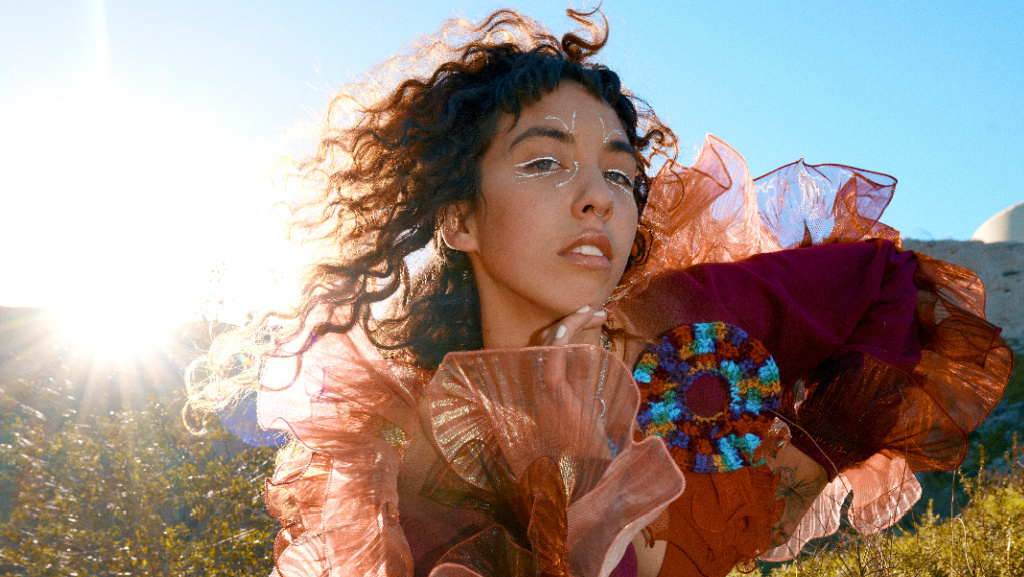 Women's history is world history, but care is taken in March to elevate the message and mission of Women's History Month. We've asked some of the "Women We Love" to write about their "Five Essential Albums" for FUV.
Indigo De Souza has already sold out her gig at New York's Webster Hall on May 28 — and her next album, All of This Will End, isn't even released until April 28 on Saddle Creek. The North Carolina musician's previous albums, 2018's I Love My Mom (re-released by Saddle Creek in 2021) and 2021's Any Shape You Take, showed off her alacrity zipping between genres, from jazzy ruminations to post-punk savagery.
She's already released two singles from All of This Will End, the dance-primed "Smog" and the pensive "Younger & Dumber," accompanied by videos that this multi-hyphenate talent has directed herself. There are childhood memories woven into the fabric of this new album, as well as pandemic-era grappling with isolation and anxiety. "I was in an emotional state that felt like a cross between delirious joy and a real tired hopelessness," she says of the evolution of "Smog."
De Souza's eclecticism is at the core of her artistry — and it's apparent in her curation of her "Five Essential Albums" for WFUV, that she admires fellow musicians who constantly take bold risks, as she does.
Indigo De Souza's "Five Essential Albums"
Arthur Russell, Calling Out of Context
I love all Arthur Russell albums, but I feel like this is the one I listen to the most. I keep coming back to it over and over again. The songs are so wild and imaginative. I will forever feel a connection to him.
Adult Jazz, Gist Is 
When I first heard this album, it was like entering an alternate spirit realm. And it still feels that way. I especially love dancing to this album. I actually danced to this album when we were filming my "Younger & Dumber" music video. It was playing on a speaker.
Tirzah, Devotion
I love Tirzah. This album grew on me more and more every time I heard it. The words are so simple and driving. It feels so much like the cyclical way a brain thinks thoughts.
Friendship, Love the Stranger 
Dan Wriggins writes the most incredible lyrics I have ever heard in my entire life. Friendship is the most slept-on band. I am completely obsessed with all of them as people, as artists, as friends. They are insane live. Please go see them live.
Happyness, Weird Little Birthday
This album is a big inspiration to me. It came to me at a really formative time in my life, and I became super emotionally attached to it. I go back to it quite a bit; especially when I'm driving long distances. It reminds me to trust myself and relax into my body.
- Indigo De Souza
March 2023