Yazmin Lacey: Five Essential Albums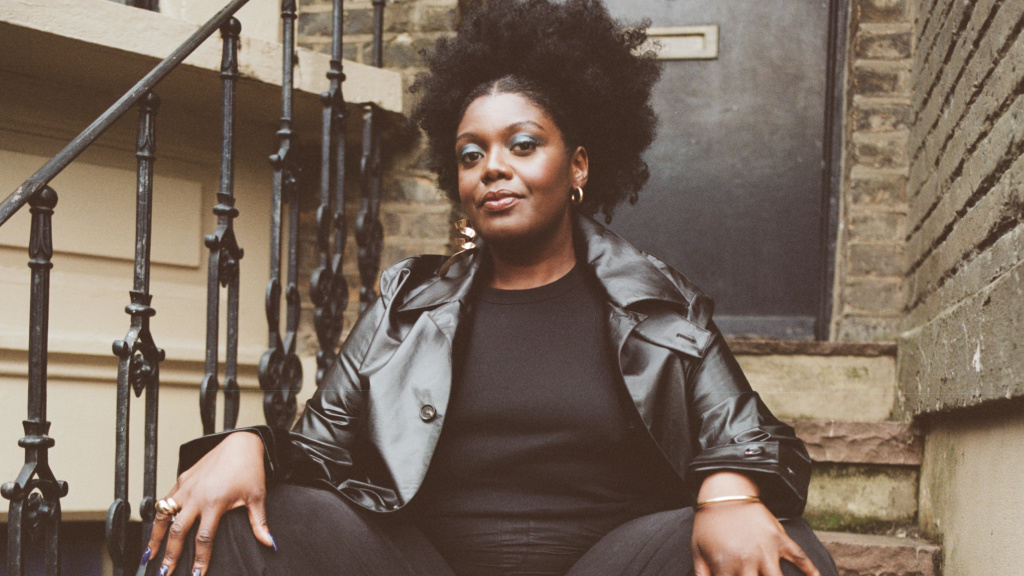 Women's history is world history, but care is taken in March to elevate the message and mission of Women's History Month. We've asked some of the "Women We Love" to write about their "Five Essential Albums" for FUV.
Although born and raised in London, Yazmin Lacey found her artistic community — and destiny — after moving to Nottingham, in the east Midlands of England, to work at a children's charity. What began as home recordings from her living room has rapidly evolved into a new direction for this lushly expressive singer and songwriter who effortlessly shifts between jazz, R&B, and pop.
After a series of acclaimed EPs (including 2020's Morning Matters), a stunning cover of "I'll Never Stop Loving You" on 2020's Blue Note Re:Imagined, and support from industry luminaries (Gilles Peterson, Jamie Cullum),  Lacey finally released her debut album, Voice Notes, earlier in March, produced by The Invisible's Dave Okumu (Arlo Parks, Jessie Ware). Not surprisingly, the album has received rapturous reviews.
Lacey's versatility and warmth is evident on Voice Notes, swinging from the dreamy, breezy groove of "Late Night People" to the reggae-sweetened soul glory of "From a Lover."
"It's a collection of responses to what was going on in my life and the world around me," she explained in a statement about the record. "I wrote this for my own peace of mind… and by track 14, I think I gained some."
Yazmin, who played SXSW this week and has a Soho House gig in New York on March 19, also has several big London dates on the horizon, including the Cross the Tracks jazz, funk, and soul festival.
Ahead of her album release promo schedule — and conquering Austin and SXSW — Yazmin wrote about her "Five Essential Albums" for WFUV.
Yazmin Lacey: Five Essential Albums:
Ms. Lauryn Hill, The Miseducation of Lauryn Hill
This is a classic album. Lyrically and musically, it's one of the best. Her words really empowered me and as soon as I heard this music I couldn't get enough. The melodies stuck in my head, many quotable life lessons in there too! This will be a classic album for many lifetimes.
Bob Marley & The Wailers, Exodus
This is a really powerful album. The thing I love about Bob's songs is that his lyrics speak to everybody. A leader! This is a spiritual album that you can loop for hours. It has inspired the music I make.
Hiatus Kaiyote, Tawk Tomahawk
This is such a special album to me. When I first started experimenting with music, my friend played me this and I was obsessed. I could hear so many different things blended together, varied influences from the band members. It really excited me.
Solange, A Seat at the Table
Wow, when this album dropped it blew my mind just where I was at. It really resonated with me and many others. It spoke to a particular group — and we felt it deeply. "Weary" and "Cranes in the Sky" are amazing songs.
Jill Scott, Who Is Jill Scott? - Words and Sounds,Vol. 1
I love this album. My brother introduced it to me at a time where I was looking for role models and she became one. Great storytelling — sensual and spiritual mastery.
- Yazmin Lacey
March 2023