Amy Irving: Five Essential Albums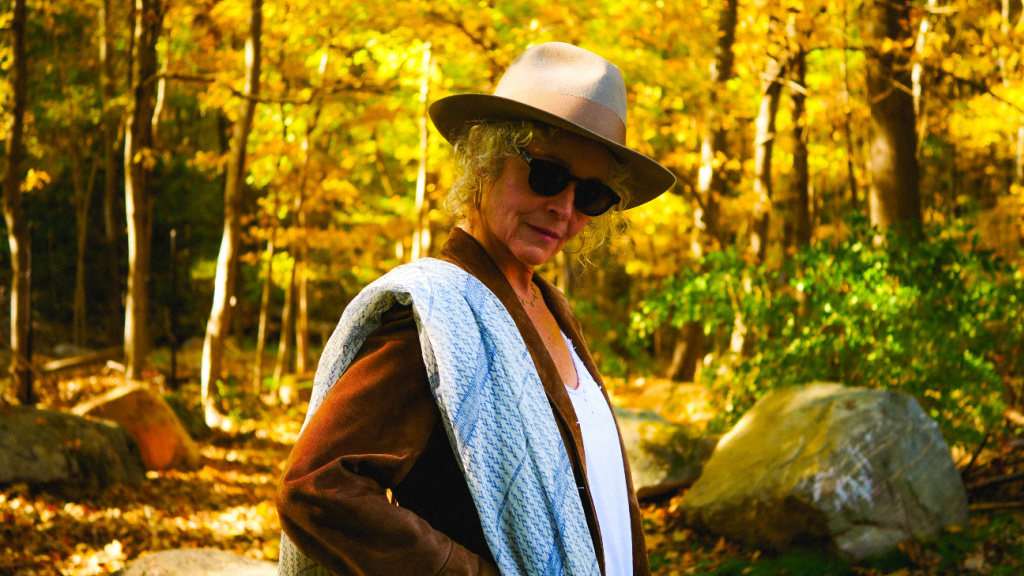 Women's history is world history, but care is taken in March to elevate the message and mission of Women's History Month. We've asked some of the "Women We Love" to write about their "Five Essential Albums" for FUV.
She's been wooed by a menschy pickle seller ("Crossing Delancey"), fell for Barbra Streisand in drag ("Yentl"), and doubled roles on Broadway in Tom Stoppard's critically-acclaimed The Coast of Utopia. Now Obie-winning, Oscar and Golden Globe-nominated actress Amy Irving can add a solo recording artist to her impressively eclectic CV — she releases Born in a Trunk, a collection of covers that reflect her life and career, on April 7.
Although she was featured on the 1980 soundtrack for "Honeysuckle Rose," alongside co-stars Willie Nelson and Dyan Cannon, and was the singing voice of the animated Jessica Rabbit in 1988's "Who Framed Roger Rabbit," Irving didn't contemplate doing an album of her own until encouraged by her son (and now music manager) Gabriel Barreto.
Born in a Trunk is Irving's own musical love letter to songs that have shaped her life from Tom Waits, Death Cab for Cutie, Antônio Carlos Jobim, and more. Her debut also includes guest spots from friends such as Willie Nelson (on a remake of his "I'm Waiting Forever" from Spirit) and Jules David Bartkowski of Goolis, who handled arrangements for Irving.
Ahead of her album release and her headlining gig at City Winery on April 10, Amy told FUV about the "five albums that were essential to my recording Born in a Trunk."
Amy Irving: Five Essential Albums
Goolis, Goolis Presents Ridigoolis
All you have to do is watch the video of Goolis performing "Simple Pleasures"  and you too will fall in love with this band. Cab Calloway would be proud.
Willie Nelson and Family, Honeysuckle Rose (music from the original soundtrack)
Can you imagine getting up to sing for the first time in front of thousands of people, with Willie? That was day one of our shoot on the film. He's just the best. A song stylist equal to Sinatra.
Tom Waits and Crystal Gayle, One From the Heart (music from the original motion picture)
My sons and I fell in love with this album. The boys raptly waited for the various sound effects (train whistle, baseball bat rolling, flipped coin landing) and I was mesmerized by Crystal Gayle singing "Old Boyfriends."
Various Artists, Bossa Nova (original motion picture soundtrack)
Nothing has come out of Brazil as great as Antônio Carlos Jobim. Except perhaps for my son, Gabriel.
Death Cab for Cutie, Plans
My husband, Ken Bowser, played it for me when we were dating. "I Will Follow You Into the Dark" became our song. Even though he's promised to outlive me.
- Amy Irving
March 2023