Aoife O'Donovan: Five Essential Albums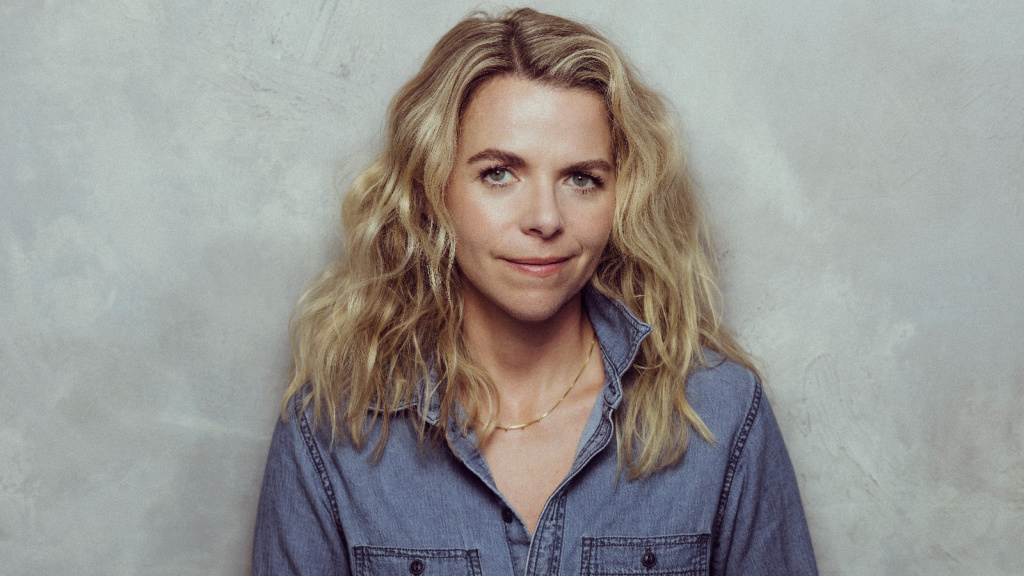 Women's history is world history, but care is taken in March to elevate the message and mission of Women's History Month. We've asked some of the "Women We Love" to write about their "Five Essential Albums" for FUV.
Aoife O'Donovan has always felt deeply connected to her Irish roots—not only does Eire reflect her own family's history, but the country's musical legacy influenced her own roving spirit as a musician. Whether working solo or with one of her many bands over the years, including Crooked Still, Celtic music has been a cornerstone of O'Donovan's songwriting.
Her third and most recent album, 2022's Age of Apathy, has been a career high for O'Donovan, earning her critical raves and three 2023 Grammy nominations. (She had won a Best American Roots Song Grammy in 2020 as part of the trio I'm With Her, with Sara Watkins and Sarah Jarosz, for "Call My Name.")
Age of Apathy was conceived and built during the pandemic over the course of a year, as O'Donovan and producer Joe Henry swapped tracks long distance between Florida and Maine. They reached out to a network of musicians to contribute, including Madison Cunningham on "Passengers" and Allison Russell on "Prodigal Daughter."
Aoife is on tour now — including a show on Thursday, March 16 at New York's Bowery Ballroom, performing her own solo version of Bruce Springsteen's Nebraska in its entirety. And while Nebraska would presumably be on O'Donovan's long list of favorite albums, ahead of St. Patrick's Day this year, we asked her to focus on five essential Irish albums:
Aoife O'Donovan: Five Essential Albums
Solas, Solas
This album is one of the all time greats across any genre! The pristine singing of Karan Casey, the gorgeous arrangements and production, the instrumental prowess of Séamus [Egan], Win [Horan], and John Williams and John Doyle. It inspired the next generation of trad players worldwide. Standout track: "The Newry Highwayman."
Caoimhín Ó Raghallaigh, Where the One-eyed Man is King
I first met Caoimhín years ago at a festival in Ireland. His fiddle playing is otherworldly. His attack on the strings instantly transports you to another time and place. This album is a stunner, a modern soundscape of traditional music combined with dazzling original compositions.
Standout track: "Wild Goose Chase."
Skara Brae, Skara Brae
This album feels like a soundtrack to my childhood. My parents would sing "Bánchnoic Éireann Ó" in four-part harmony with their friends at music parties in our house. These songs are so simple and beautiful, and the arrangements were super innovative, as vocal harmonization of traditional Irish songs was (and remains) uncommon. Fans of Irish music will recognize the voices of Mícheál and Tríona from the legendary The Bothy Band. I don't understand the Gaelic language, but I love to let the lyrics wash over me. It brings me deep joy.
Standout track: "Airdí Cuan."
Various Artists, A Woman's Heart
I love this album with my whole heart. It came out the summer I was 9, and became a chart-topping album in Ireland, a pop sensation! Every single song has been sung countless times at O'Donovan family singsongs over the years. Featuring six prominent Irish female musicians and lovely mix of traditional elements combined with the more contemporary sounds of the nineties, it's difficult to pick a favorite song. I promise, you'll love it.
Standout track: Mary Black's "Sonny."
Liz Carroll, Lost in the Loop
An absolute master of the fiddle, Chicagoan Liz Carroll has been a mainstay on the trad circuit for years. This is my favorite record of hers, featuring her knack for composing tunes that sound utterly at home in the canon of traditional music. It is both fresh and familiar, not to mention catchy as hell. The accompanists are all top notch as well.
Standout track: "Lost in the Loop."
- Aoife O'Donovan
March 2023