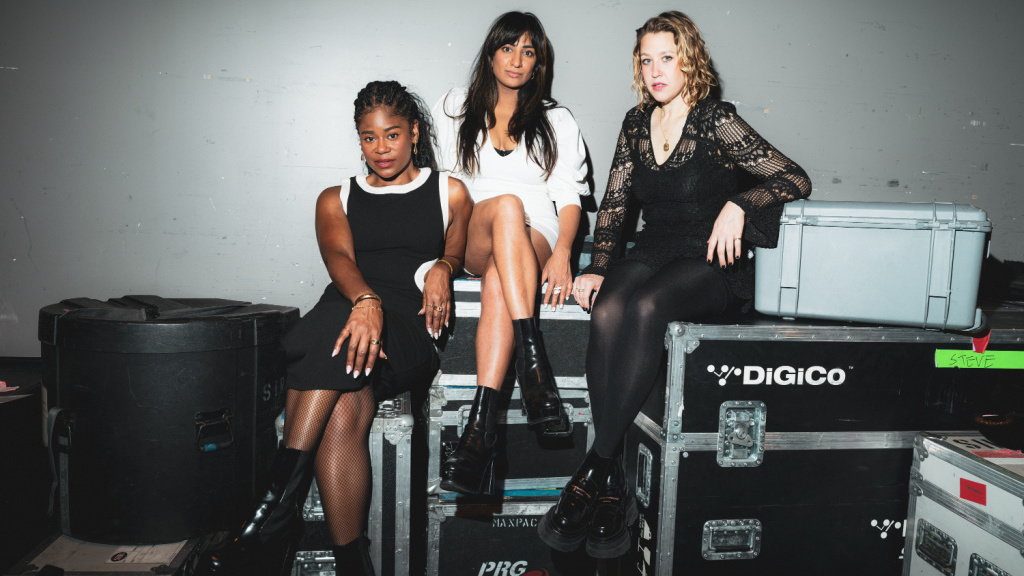 A snapshot of some of the new tracks you'll hear on FUV this week:
Ruston Kelly, "The Weakness"
This shimmering, slow burn of a song is the title track to Ruston Kelly's third studio album, released April 7 on Rounder Records — the first release since the songwriter's divorce from Kasey Musgraves. Lyrically, Kelly's romantic bruise is evident: "I woke up dreaming of her face again/I hate the way I miss her torment/I've come this far I know I can't forget/We don't give in to the weakness."
Kelly, whose last album was 2020's Shape & Destroy, takes a turn to ghostly, lushly-conceived rock arrangements on this track, working with Nate Mercereau (Shawn Mendes, Leon Bridges) at the writer and producer's Studio Tujunga in Los Angeles.
Long based in Nashville, Kelly moved to a small bungalow in Portland, Tennessee to write The Weakness in solitude, healing not only from his split from Musgraves, but a family upheaval and his ongoing recovery from addiction.
"The way I'd always worked in the past is that the song comes first, and the production helps to lift its meaning and intent," he said in a press release about The Weakness. "But this time there was a much greater focus on creating a sonic atmosphere that speaks just as loudly and feels just as emotional as the lyrics and voice."
Kelly returns to New York for his headlining "The Weakness Tour" to play the Stone Pony on April 20 and Webster Hall on April 21 — both dates with Purr opening. Later this summer, Kelly opens for Noah Kahan at Radio City Music Hall on August 31.
Samia, "Honey"
Los Angeles-born, New York-raised, Nashville-based Samia's second album, Honey, was released in January on the Grand Jury. "Honey," which somersaults to an ecstatic chorus by song's end, brightly namechecks the Brooklyn venue Baby's All Right, fellow New Yorker Porches (Aaron Maine), and mermaids.
Samia, who released her debut, The Baby, in 2020, recorded at Sylvan Esso's studio Betty's in North Carolina, working with producer Caleb Wright again (except for one track, "Mad at Me," a former "New FUV Faves," produced and co-written by Rostam Batmanglij, and featuring Papa MBye).
Samia plays Brooklyn Steel on February 11 with two must-catch openers, London-based Tommy Lefroy and Brooklyn's Wormy.
Say She She, "Pink Roses"
This glittering disco-licous track comes from the Brooklyn band's cleverly retro debut album, Prism. Prior to their set at Holiday Cheer for FUV on December 6, 2022, Say She She's three lead vocalists — London's Piya Malik, New York's Sabrina Cunningham, and Washington D.C.'s Nya Gazelle Brown — spoke with FUV about the unusual (and very New York) path that led to the group's beginnings, the making of Prism, and their love of Nile Rodgers and the Rotary Connection.
Listen back to Say She She's excellent opening set at Holiday Cheer where they performed as a nonet. The group opened for Thee Sacred Souls last month in New York, and begin an extensive UK tour on March 16 in Brighton. Say She She opens for Portugal. The Man and Chicano Batman at Los Angeles's Hollywood Bowl on August 6.