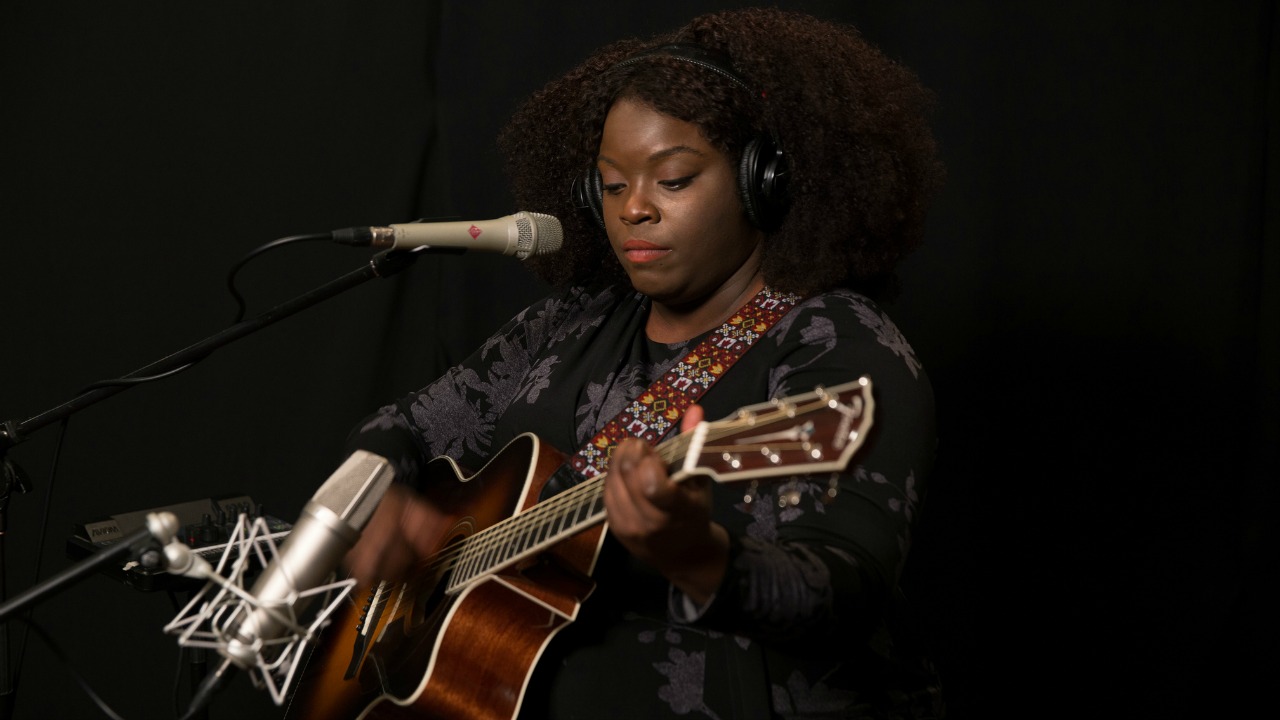 [Ed. Note: All month, FUV is celebrating Women's History Month through FUV Live history. Yola's debut album, Walk Through Fire, not only launched the Bristol-born musician's career — it earned her four Grammy nominations, including Best New Artist and Best Americana Album. She has two 2022 Grammy nominations, to be announced on April 3,  for her second album, Stand For Myself,  in the categories of Best Americana Album and Best American Roots Song for her single "Diamond Studded Shoes," a scathing indictment of conservative British politics. Yola spoke to us for FUV Live again in 2021 about that second album and her heightened sense of agency, especially as a Black woman navigating Nashville and the music industry. Yola is an unofficial member of The Highwomen, featured on their 2019 self-titled debut album, and she joined the group onstage at the 2019 Newport Folk Festival, memorably singing with Dolly Parton and helming her own breakthrough solo sets too. She also graced us with a lovely set at Holiday Cheer for FUV in 2019. This year, Yola will make her film debut playing Sister Rosetta Tharpe in Baz Luhrmann's biopic "Elvis," in theatres on June 24, 2022.]
London, Tennessee? Memphis, England? If such a place existed, Yola would call it home — a place where country and soul music are such close neighbors, you can't find the fences. With a voice that can belt, swoon, and sing the blues, she quickly makes it clear that you're in rare company.
Yola Quartey's songs are the kind that can only come from a remarkable life. Her youth took her from living homeless in London to joining Massive Attack to opening for James Brown. She not only grew up in poverty, but was also banned from making music as a kid, and overcame experiences ranging from stress-induced voice loss to her home burning down.
This all brought her to Walk Through Fire (yes, a true story), which is also an FUV New Dig. The album is a collaboration with Dan Auerbach who brought in his crew of top Nashville session players — they know all about timeless, genre-free sounds.
In our session, I'll talk with Yola about songwriting, the making of the album, and the fire that changed her life. She also plays a special stripped-down acoustic performance.
[Recorded: 2/7/19; Engineer: Madison Pinto; Producer: Alisa Ali]