Yeah Yeah Yeahs, Japanese Breakfast, The Linda Lindas Live!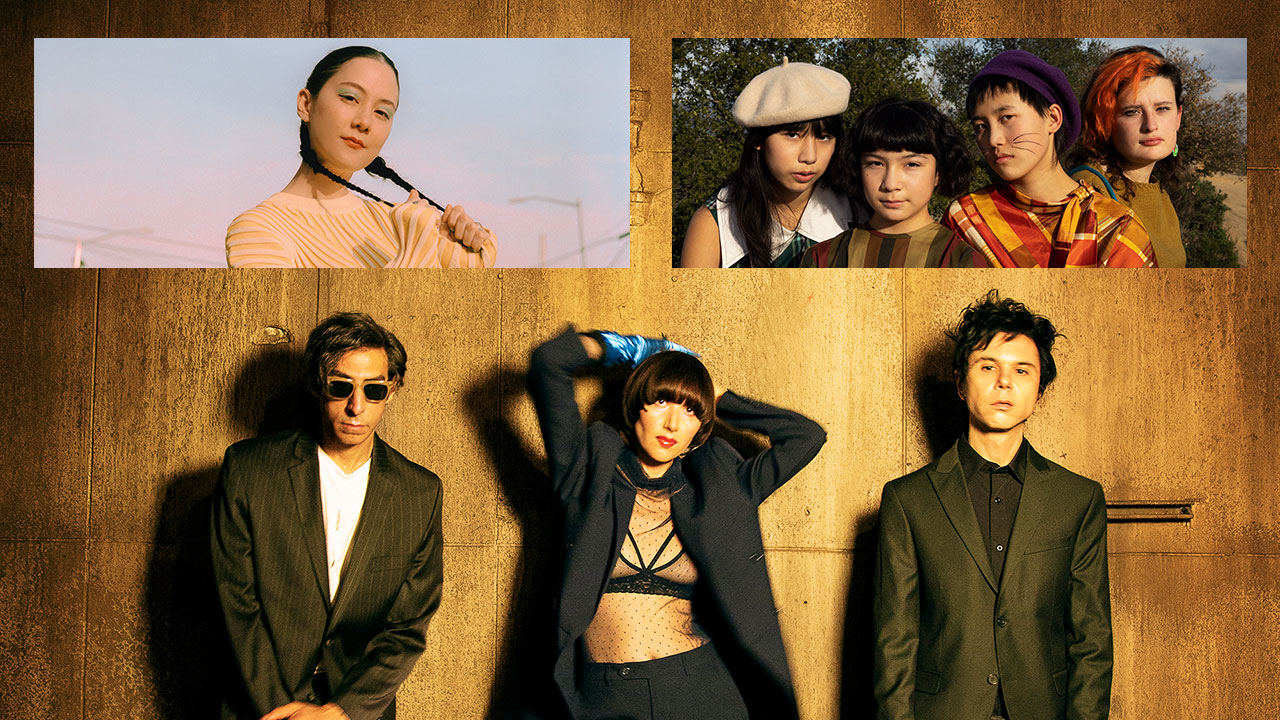 Live music is back and better than ever — and WFUV is proud to present another broadcast from Forest Hills Stadium on Saturday, October 1:  Yeah Yeah Yeahs with support sets from Japanese Breakfast and The Linda Lindas.
Join FUV and host Russ Borris around 6 p.m. on 90.7 FM, streaming online, for a trio of great bands!
Los Angeles's The Linda Lindas are the youngest group to ever be part of an FUV Live broadcast. This radiantly raucous punk quartet of teens and tweens — Bela Salazar, Eloise Wong, Lucia de la Garza, and Mila de la Garza — released their  debut album, Growing Up, earlier this year. (They also chatted about their "Five Essential Albums" with FUV too.) They'll headline their own show at Music Hall of Williamsburg on October 2. The Linda Lindas are part of Sleater-Kinney's forthcoming covers compilation celebrating the 25th anniversary of Dig Me Out, released on October 21.
Without question, Michelle Zauner and her band Japanese Breakfast released one of our favorite albums of 2021, the sunny Jubilee. Last year, Alisa Ali chatted with Zauner about the album for an FUV Live session, as well as her New York Times best-selling memoir, Crying In H Mart. That critically-acclaimed book, winner of a 2022 American Book Award, will be adapted for the screen. Japanese Breakfast was nominated for two 2022 Grammys, for Best New Artist and Best Alternative Album for Jubilee.
New York and Los Angeles's Yeah Yeah Yeahs are back with their first album in nine years, Cool It Down, a galvanizing collection of eight new songs from frontwoman Karen O, guitarist Nick Zinner, and drummer Brian Chase. They toured briefly in 2017 to support a reissue of their 2003 debut, Fever to Tell, but this latest tour might be their most meaningful to date. Not only have Karen O and Zinner come to a fresh epiphany as to why their chemistry works so well, as they told the New York Times, but for this Forest Hills Stadium gig, they're accompanied by two bands that consider them influences and mentors: Japanese Breakfast and The Linda Lindas. And there are few lead singers as intoxicating to watch on stage as Karen O. "I'm being absolutely ridiculous, quite overtly sexual, totally heart-on-my-sleeve," she told the New York Times. "I'm going to steamroll you, and you're going to like it."
An unforgettable night of live music ahead with Yeah Yeah Yeahs, Japanese Breakfast and The Linda Lindas, live from Forest Hills Stadium, and only on WFUV, beginning just after 6 p.m. EDT. And join us on Friday, September 30, for another live concert from Forest Hills Stadium with Death Cab for Cutie and Real Estate.
Heading to the shows yourself? Visit FUV at Portal 4 at Forest Hills Stadium where you'll find the WFUV Clubhouse — say hello!