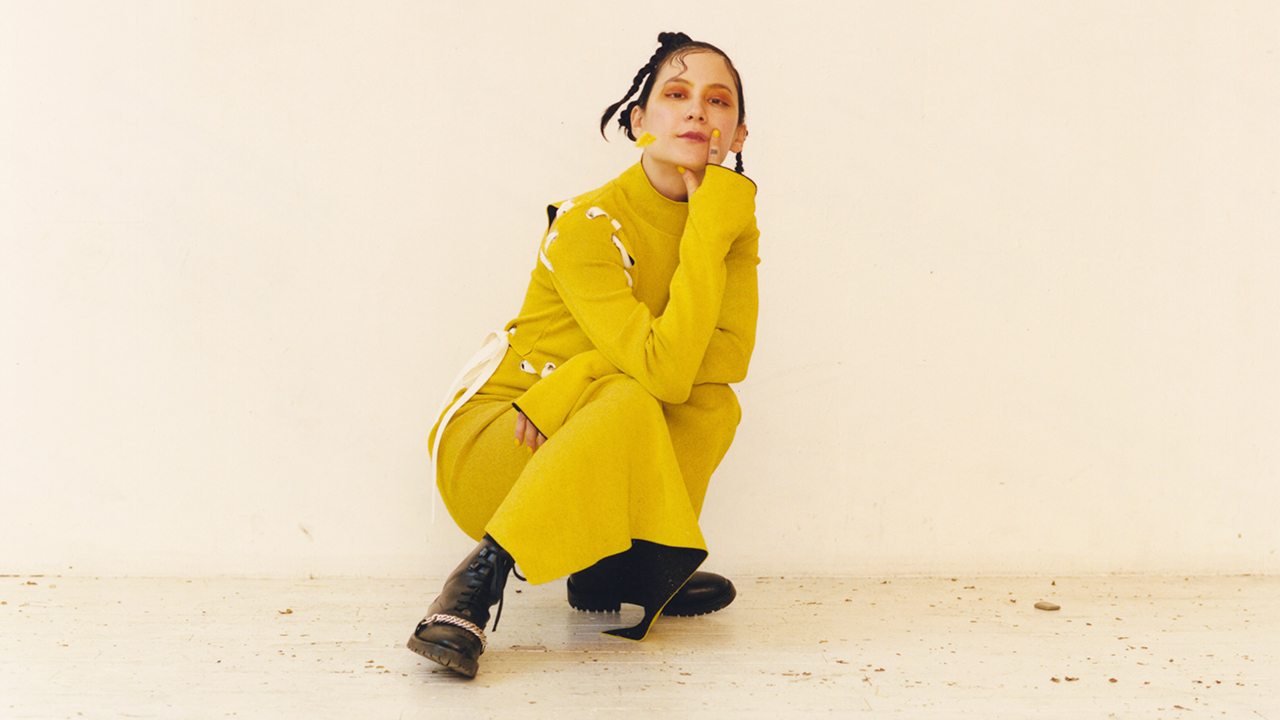 Michelle Zauner is the mastermind behind Japanese Breakfast and has just released her third album under the moniker.
Her first two albums — Psychopomp and Soft Sounds from Another Planet — examined grief, and Zauner also penned a memoir called Crying in H Mart, which helped her process the devastating loss of her beloved mother. After spending so much time in that somber space, she was ready to seek out happiness, and that manifests itself on her new album, Jubilee.
It's a joyous expression of her art through wonderfully rich soundscapes and vibrant lyrics. Her reflective nature shines through in her music, and there's an impressive confidence and wisdom that enraptures you as you listen to her songs. That feeling also extended to my conversation with Michelle, which you can hear in the player above, along with full-band performances of "Kokomo, IN," "Tactics," and "Be Sweet." 
Aside from the big topics of her album and her book, we talked about diving back into music lessons, making videos, singing in the faux language of "Simlish," and Michelle's excitement about a sold-out summertime run of hometown shows at Union Transfer in Philly, where she use to work in coat check. Those shows wrapped up this week, so we we're sending some extra love from NYC — featuring Jubilee as our "New Dig," and Crying in H Mart in the premiere of the "FUV Book Club."
[Interview recorded 6/22/21. Performances mixed by Nick Krill.]