Michelle Zauner: Crying in H Mart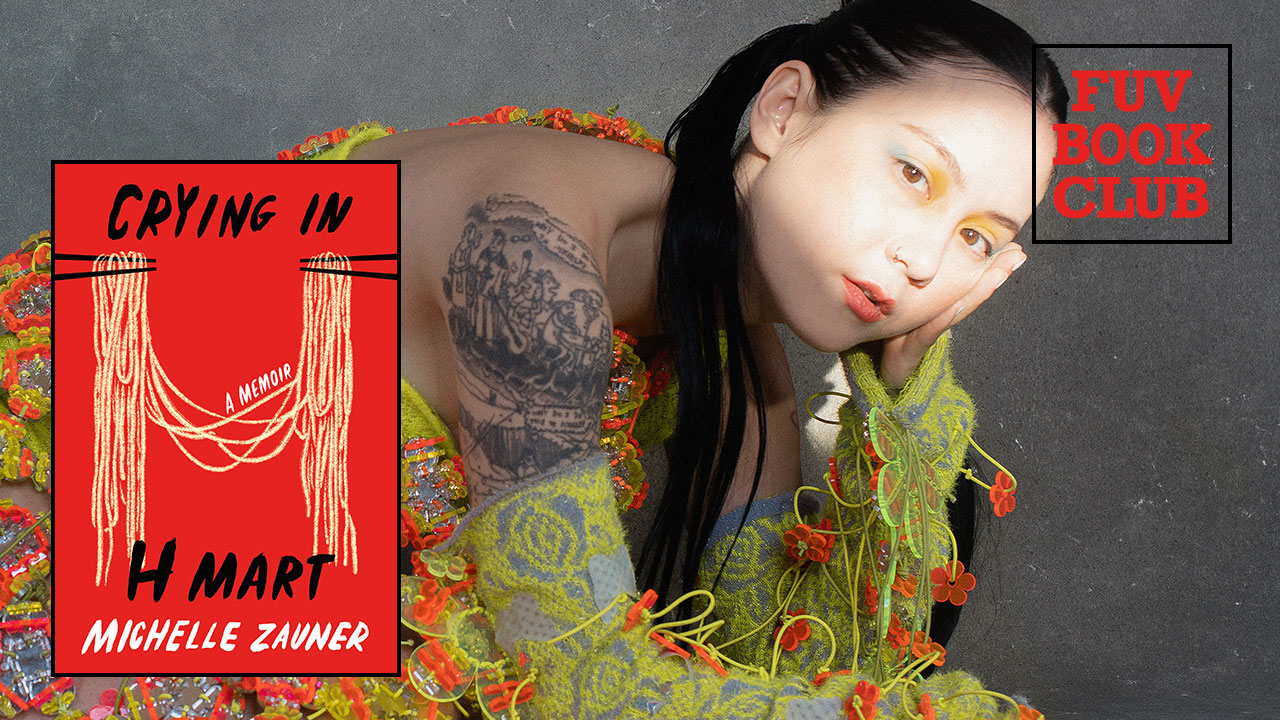 This month, WFUV launches a new feature,"FUV Book Club," and we're encouraging you to read along with us! There have been some stellar books by musicians turned literary authors this year, and we've got a stack of memoirs that we'll be telling you about this summer and fall.
Japanese Breakast, led by Michelle Zauner, is not only the focus of our FUV "New Dig" with a third album, Jubilee, released in June, but a new FUV Live session too.  The multitalented Michelle is having an extraordinary year, so we're kicking off the "FUV Book Club" with her pubished debut, the best-selling 2021 memoir, Crying in H Mart. Below, Alisa Ali's review and in the player above, listen to Michelle read an excerpt of her memoir.
Michelle Zauner
Crying in H Mart
Knopf 
Elevator Pitch:
In her memoir, Michelle Zauner explores her Korean-American identity and grapples with the death of her beloved mother. Food becomes a bridge to memories, love, and acceptance. Zauner identifies H Mart, the Korean-American grocery chain, as the place where she was able to gather the provisions for healing and confidence. 
Meet The Author:
Zauner is a Philadelphia-based musician who has released music as Little Big League and she currently records as Japanese Breakfast. She has directed videos for her own music as well as other bands and has had essays published in Glamour and the New Yorker, the latter which led to this book.
The Hook:
Music fans who are foodies will eat this book up. I was unprepared for the gut-wrenching story about to unfold, but found myself fully absorbed by Zauner's words, sobbing through the chapters. This book levels with you and prepares you for life's hard realities. Most importantly, Crying in H Mart helps you recognize that small moments, like slurping noodles together, can last a lifetime in your heart, bringing you joy long after the meal is done.
Soundtrack:
The first song I would choose to accompany a soundtrack to this book is "Maps" by Yeah Yeah Yeahs because Michelle talks about Karen Oh, the band's lead singer, as being an artist who helped her realize that she too could be a musician. Also, it's just a great song and I'm sure that Michelle would agree.
The second track I'd choose is "In Heaven" from Michelle's first Japanese Breakfast album, Psychopomp, which features a photo of her mom on the cover. This track echoes the grief that runs through Crying in H Mart.
And lastly but most importantly, "Keopi Han Jan (A Cup of Coffee)" by Pearl Sisters. This song, produced by Shin Joong Hyun, Korea's so-called "Godfather of Rock," plays a pivotal part in the memoir and is very special to Michelle's family.
Sidebar:
MGM's Orion Pictures has bought the rights to the book and wlll adapt this bestseller into a film. Zauner, as Japanese Breakfast, will create original music to soundtrack it.
Audio excerpted courtesy Penguin Random House. Audio from Crying in H Mart by Michelle Zauner, read by the author.