NY Slice: Top Five of 2021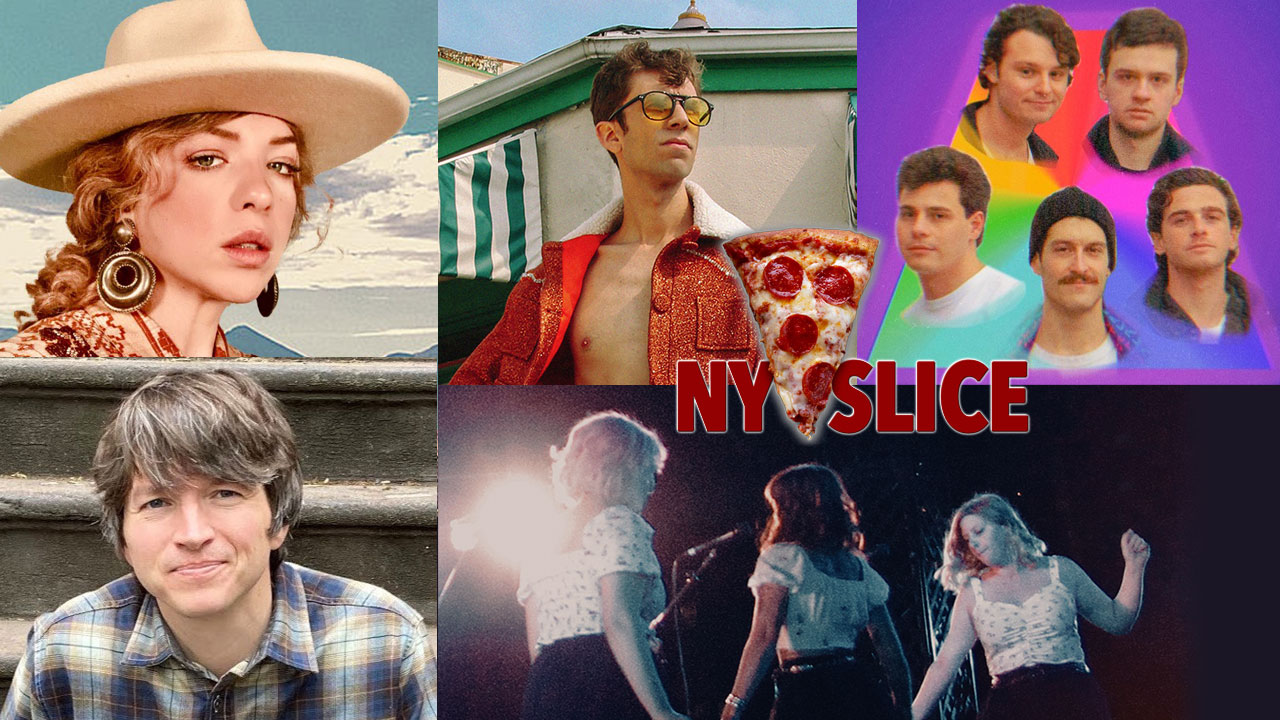 WFUV launched our local music spotlight "NY Slice" in the spring (on weekdays at noon), and since its start we have recieved tons of music submissions from New York's five boroughs and beyond. I've had the chance to uncover great music that was hiding in plain sight, right in our backyard. 
At noon today, December 17, I'll play my Top Five "NY Slice" artists of the year on 90.7 and streaming online.
"NY Slice" gives local musicians from New York, New Jersey and Connecticut a platform to showcase their talent. It has been so wonderful hearing all of the artist backstories. I've heard from musicians who are teachers by day and I've played family bands on the show. There have been musicians who've just moved to New York City, and those who have been working on their craft here for years and years and are finally getting the hometown airtime they deserve.
I've spun folk, pop, Americana, soul, jazz, electronic, rock and sounds that have yet to be categorized. You can listen to a full playlist of the artists via FUV's Spotify, and I hope that you'll explore more of these artists and their music — that you buy their records, and go see them play live if you can. It is so important to support local musicians, and you'll earn yourself bragging rights later when you see how succesful they have become. Be an early supporter of their music. As we say on WFUV, music discovery starts here! 
We have no doubt that 2022 will bring many more tasty slices, so musicians, please keep those songs coming! And for now, my five favorite "NY Slice" alums from 2021:   
Rén with the Mane
Rén is an artist from Glen Cove, Long Island who became an uplifting figure to spot around the city streets this past year. At a time when the city was yearning for connection, she was singing with a brass band throughout Manhattan, offering her fellow New Yorkers a sense of camaraderie and joy. Rén also works as a hair and makeup stylist, collaborating with other musicians to help bring out their best sides. She was also the co-winner of the first "NY Slice Theme Song Contest."
Her debut EP, Short Skirts is out now and available on all streaming platforms. Check out the video for the tittle track and learn more about Rén on Spotify and Instagram.
Blonde Otter
This quintet off all-Fordham alumni is focused on writing the next biggest hit, or the most underappreciated song of all time. Their self titled album is out now. Find out more about them on Bandcamp, Instagram, Twitter and/or Spotify.
Ricky Stein
Austin-born, New York-based musician Ricky Stein writes songs that seek spiritual common ground between the mesas of West Texas and the cobblestones of South Brooklyn. Song titles such as "American Dreaming," "The Great Empty," and "Night Shines On" depict city life in the modern era. "The Tex-Mex Song" balances out his sets with good-natured humor.  All songs are delivered with Stein's earnest baritone, accompanied by acoustic guitar, harmonica, and his affable stage presence. Catch his show at Rockwood Music Hall stage 3 on February 12th. Hear Ricky's music on iTunes and Spotify and follow him on Instagram and Twitter.
Sam Kogon
Sam is an independent musician based in Westchester. He briefly sang lead vocals in the reformed 1960s group The Left Banke in 2015 — in their heyday, The Left Banke had a big Billboard chart hit with "Walk Away Renée." Since that gig, Sam has been working on his own music. He released an album in 2016, Psychic Tears, and he has a new EP produced by John Agnello coming out early next year which features the song we played on NY Slice, "Barbed Wire." Find out more about Sam on Instagram, Twitter and Spotify.
Ghost Funk Orchestra
GFO is the brainchild of composer and multi-instrumentalist Seth Applebaum. What started as a one-man recording project has now evolved into a 10-piece powerhouse live band. It's a sonic kaleidoscope that defies genre specification, drawing heavy influence from the worlds of soul, psych rock, salsa, and beyond. They'll be releasing their third full length album in 2022 and you can see the band at The Sultan Room in Brooklyn on February 11th. Find out more about Ghost Funk Orchestra on Instagram and Spotify.