New FUV Faves: Week of October 24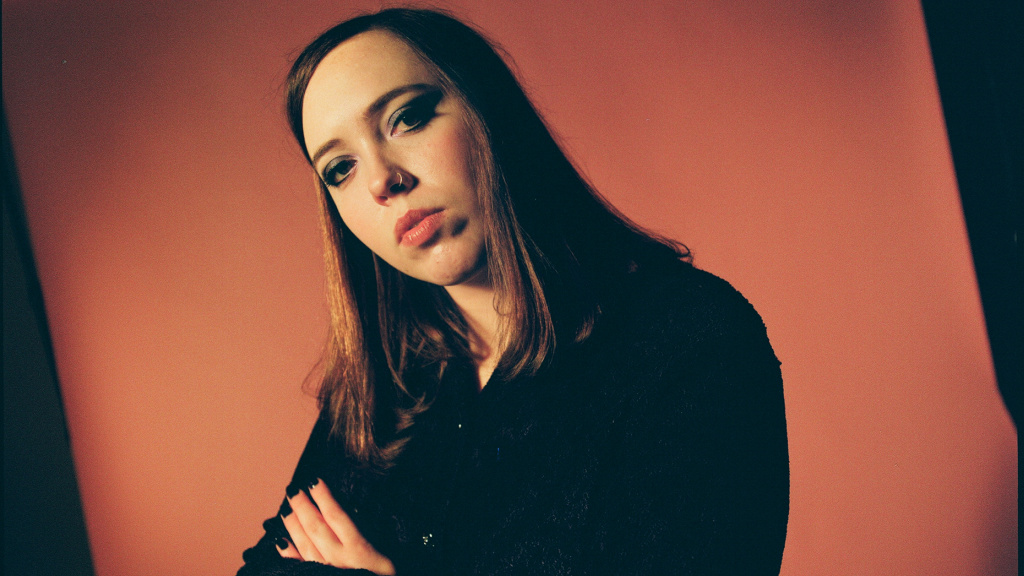 A snapshot of some of the new music you're hearing on WFUV.
Arctic Monkeys, "I Ain't Quite Where I Think I Am"
Following a path set by 2018's Tranquility Base Hotel & Casino, Arctic Monkeys' new album, The Car, finds the Sheffield-bred band taking a bigger step back from the sinewy guitar rock that made them superstars. Alex Turner and his bandmates go heavy on orchestration on The Car, and excel at that dynamic cinematic landscape, steeped in rumination and preoccupied with matters of the heart. The third single from the album, "I Ain't Quite Where I Think I Am," is framed as a series of flashbacks or flashforwards, a cryptic journey through a post-show or club crowd smudged with abstract images and feelings.
Working again with Simian Mobile Disco's James Ford as producer, Turner, drummer Matt Helders, bassist Nick O'Malley, and guitarist/keyboadist Jamie Cook reuinited last year after a pandemic hiatus. But fans who had anticipated a return to the abrasive rock 'n' roll thrust of 2013's AM, won't be disappointed by The Car's more thoughtful sound. "I think there is still a bit of the 'R U Mine?' band on this record," Turner told Variety. "There is that component, it just brings itself in and out of focus in a more dynamic way and a more extreme way. It completely disappears in some areas. But it sort of bubbles up from under the surface on occasion throughout the 40 minutes."
Arctic Monkeys livestreamed their October 23 show at New York's Kings Theatre (it's available to watch until October 27).  They'll be back in 2023, playing two nights at Forest Hills Stadium, September 8 and 9, with openers Fontaines D.C. — and the shows are already sold out.
Cecilia Castleman, "Lonely Nights"
Citing classic influences that range from Fleetwood Mac to Bonnie Raitt, Texan Cecilia Castleman debuted her first single, "Lonely Nights," earlier this year.  Produced by Don Was and co-written with Daniel Tashian, Cecilia, who plays guitar, was backed by an impressive session band that perfectly matches the clear Seventies vibe of the song: Tashian (Kacey Musgraves) on bass, Benmont Tench (Tom Petty & The Heartbreakers) on organ, and Abe Laboriel Jr. (Paul McCartney) on drums.
Castleman's lyrics touch on a potent pandemic-era theme. "It's about coming to terms with loneliness," the 21-year-old musician explains in a press release. "Everybody has a bit of loneliness in them; the end of the night rolls around and everything's quiet, the other side of the bed is empty, the only coat on the hanger is yours, the only coffiee cup on the table is yours. I used to say, 'I love being alone, I thrive being alone' and creatively that's true, but I think I was trying to convince myself that I didn't need anyone, which in fact, I do."
Signed to Glassnote Records, Castleman opened for Melissa Etheridge, Sheryl Crow and Keb' Mo' over the summer. She released another single, "It's Alright," in August and should be releasing her debut album later this year.
Girl in Red, "October Passed Me By"
Norway's Marie Ulven, who records as Girl in Red, has followed up 2018 platinum-selling global hit, "We Fell in Love in October," with an autumnal sequel, "October Passed Me By." The new song, underpinned by acoustic guitar and a hazy gust of a chorus, is produced by The National's Aaron Dessner. Ulven met Dessner in the fall of 2021, described her vision of the track to him, and worked remotely with him on the song (along with Ulven's friend, mixer Matias Tellez) from Oslo and Los Angeles.
"'October Passed Me By' is where I'm at today, emotionally and musically," writes Ulven in a note to her fans. "Grateful for what has been, and full of love for a very special person that made a huge impact on me as a person. And also, I thought it was way cooler to expand the we fell in love in October universe artistically, rather than making some uninspired videos that will disappear into the black hole of content that is TikTok." In addition to the music video, there's also a short, eight-plus-minute film of "October Passed Me By," directed by Gustav Johansson.
Joe P, "Off My Mind"
New Jersey in the house — from a basement studio! Asbury Park's intrepid Joe P (or joe p) recorded his 2021 breakup single "Off My Mind" in the spring of 2021, which he calls "the happiest sad song I have ever written." Signed to Neon Gold/Atlantic Records, the track landed on his debut EP,  Emily Can't Sing, which came out last October.
Being solo, rather than in a band, doesn't faze Joe in the least. "The band I was in broke up when the pandemic hit and we had to stop touring," he told Melodic Magazine. "But it ended up being weirdly liberating for me. I was never going to not make music. That just isn't an option for me. I had already built my basement into a studio, so I just went down there, and kept writing and recording, and started posting clips of the stuff I was working on, and people seemed to be into it. I just make s**t. Now my dog is the only one I bounce ideas off of."
Joe P, who released his single "All Day I Dream About You" in April, has toured with Middle Kids and Joywave, and is currently on the road with Spacey Jane. He has two of his own gigs later this fall at Jack's Music in Red Bank, New Jersey on November 27 and Rough Trade NYC on November 28.
NxWorries featuring H.E.R., "Where I Go"
NxWorries, the superduo of Grammy winners Anderson .Paak and producer Knxwledge, released their first single, "Suede," in 2015 and their debut album, Yes Lawd!, the following year. Yes Lawd! Remixes followed in 2017. The pair's first original single in six years was released this month, the sultry "Where I Go," which features H.E.R. dropping a husky riposte halfway through the song. NxWorries (pronounced as "no worries") had debuted the song during a virtual performance in December 2020; the finished track now serves as an early preview of their second album.
In addition to collaborating with Kendrick Lamar on To Pimp a Butterfly (producing "Momma") and artists such as Khruangbin, Prodigy, and Earl Sweatshirt,  New Jersey-born Knxwledge ("knowledge") also has a prolific solo career of mixtapes, EPs, and more. As for Anderson .Paak, in addition to his solo releases, his retro side project with Bruno Mars, Silk Sonic, is its own phenomenon. The pair released their debut, An Evening with Silk Sonic,  in late 2021 and won four Grammys in 2022, including Record of the Year and Song of the Year for "Leave the Door Open."
Soccer Mommy, "Feel It All the Time"
Sophie Allison, who records as Soccer Mommy, has been a frequent and fascinating FUV Live visitor, playing Rockwood Music Hall this year with host Russ Borris and doing sessions with host Kara Manning in 2020 and Alisa Ali in 2018. Seeing her arc as a songwriter has been immensely rewarding over three albums  — 2022's Sometimes, Forever, 2020's Color Theory, and 2018's Clean. 
The Zürich-born, Nashville-based Allison has also scored the New York Times podcast "We Were Three" to and she lent the demo version of "Shotgun" from Sometimes, Forever to the benefit album Good Music To Ensure Safe Abortion Access To All via Bandcamp earlier this eyar, available for just 24 hours and including tracks from Death Cab for Cutie, Maya Hawke, Sleater-Kinney, Wet Leg, Pearl Jam, Tegan and Sara, and many others.
"Feel It All the Time" is the tenth track on Sometimes, Forever, produced by Oneohtrix Point Never's Daniel Lopatin, and it came out at the start of her fall North American tour, which includes a stop at Webster Hall on November 9 with Canadian singer and songwriter Helena Deland.  Allison also played the track on "Jimmy Kimmel Live" over the summer ... and at Rockwood Music Hall for WFUV.