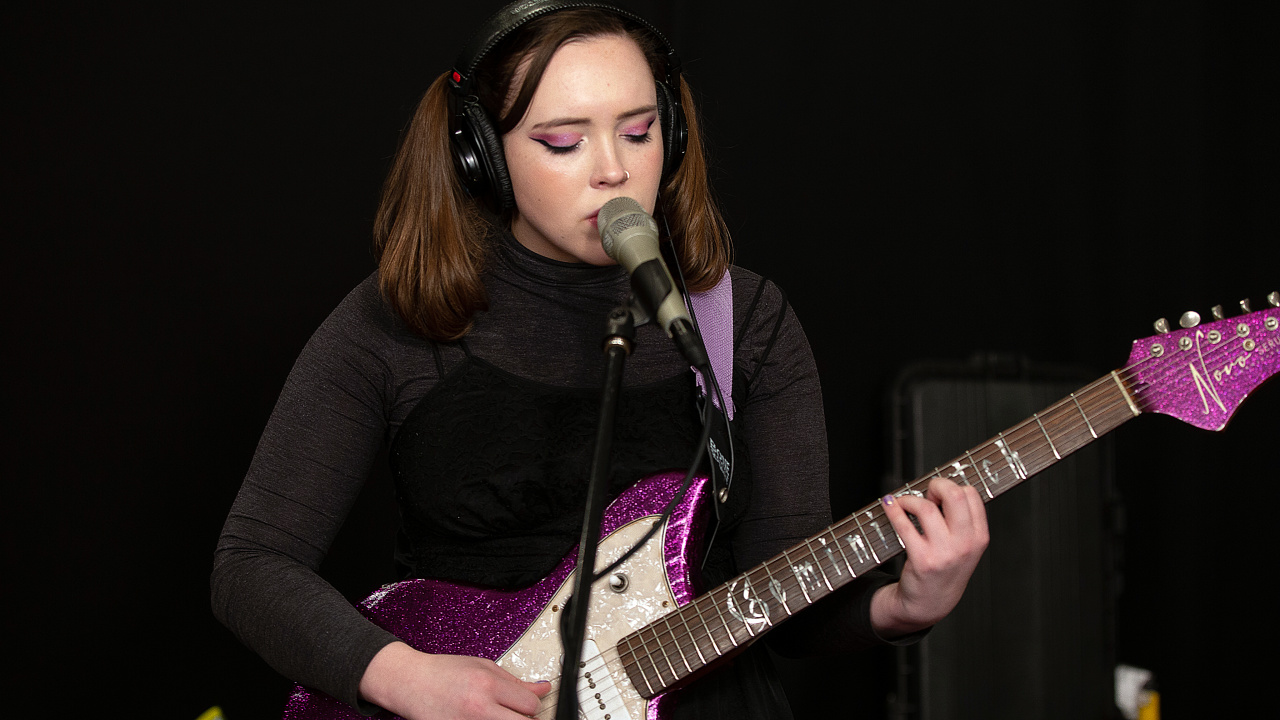 Soccer Mommy's 2018 debut album, Clean, didn't just garner critical raves — songwriter Sophie Allison was hailed by The New York Times, NPR, and Pitchfork as one of the young leaders of a wave of women redefining indie rock.
While Allison's lyrics covered mostly romantic relationships on Clean, there's a different cast to her second album, Color Theory, which again pairs her with producer Gabe Wax.
Focusing on her own mental health and reflecting on her mother's struggle with a serious illness, Allison's writing concentrated on what weighed on her mind while she was on tour, far from her Nashville home and her family. Color Theory, which is structured thematically into blue, yellow and grey passages, frankly addresses depression, self-doubt, and death.
But it's not a morose album, as she explains in this FUV Live session. Instead, Allison juxtaposes bright melodies with darker lyrics in songs like "Lucy" and "Circle the Drain," which Allison and her bandmates — guitarist Julian Powell, drummer Rollum Haas, guitarist and keyboardist Rodrigo Avendano, and bassist Graeme Goetz — played in Studio A, along with the gently wistful "Night Swimming."
[Recorded: 2/11/20; Engineer: Jim O'Hara; Producer: Sarah Wardrop]