Soccer Mommy: Rockwood Music Hall 2022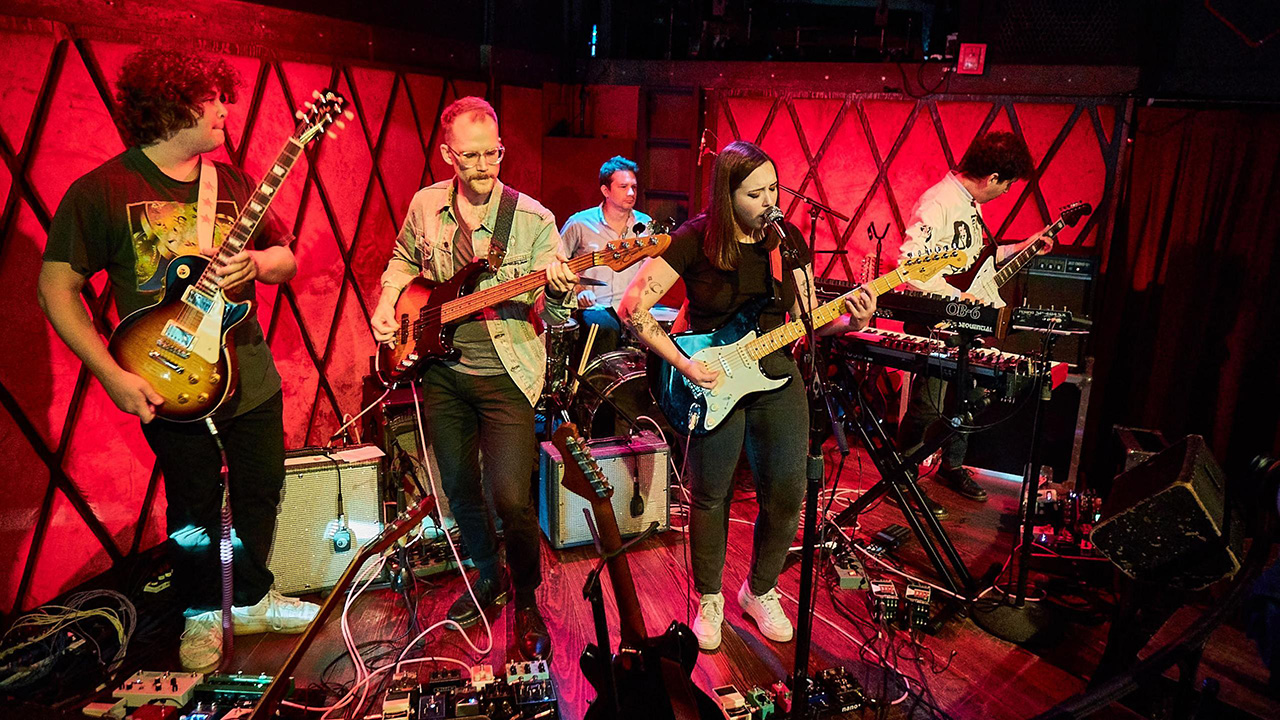 Sophie Allison has been making music as Soccer Mommy since she was a teenager in Nashville. Her 2018 debut, Clean, was met with widespread acclaim and a debut FUV Live session — rightfully touting Sophie as a songwriter to watch. That status was further solidified two years later with her second release, Color Theory, and another visit to FUV's Studio A for a session. Now with her new album, Sometimes, Forever, she brings her songs and sound forward again, tackling expansive, new sonic territory while continuing to connect on a personal level.
A couple of weeks before the album's release, Sophie and her band performed for some lucky WFUV members at Rockwood Music Hall, and you could feel that connection between artist and audience. Taking the stage in the early evening with the sun just beginning to set on the Lower East Side in New York City, she joked that "This feels just like South-By," referencing SXSW, the Austin music festival where big moments on small stages can happen at any time of day.
Getting to hear new Soccer Mommy songs and favorites like "Circle the Drain" and "Your Dog" at Rockwood brought the SXSW energy for us too, making for a memorable FUV Live show with an artist whose star continues to rise. So be sure to check out video and turn up the full performance.
Setlist:
Circle the Drain
Bones
Shotgun
Lucy
Feel It All the Time
Newdemo
Your Dog
[Recorded: 6/9/22; Engineers: Hear No Evil, Jim O'Hara, Meghana Goli, Aine Mullaly; Producer: Sarah Wardrop]