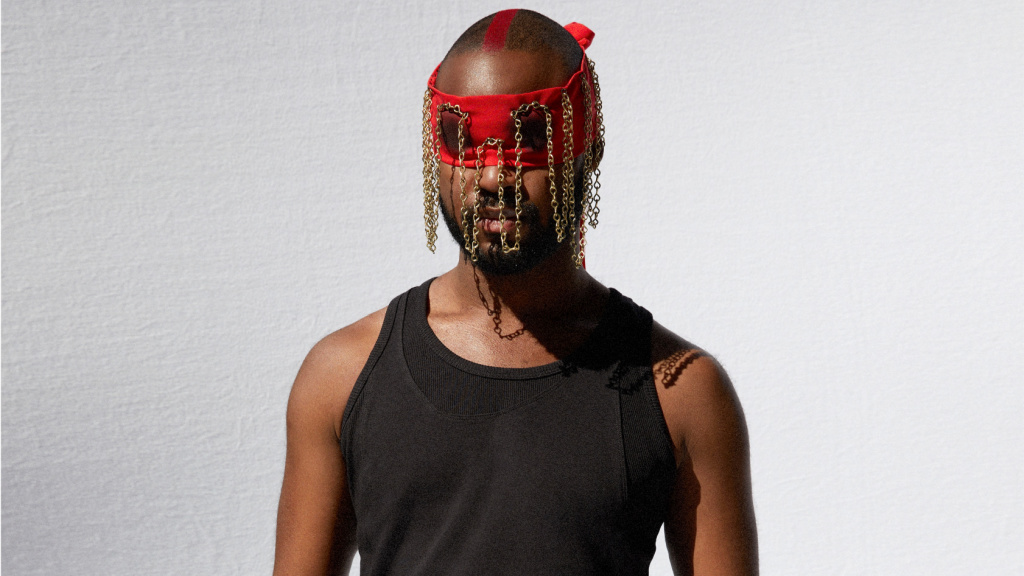 A snapshot of some of the new music you'll hear this week on WFUV.
Arlo Parks, "Devotion"
Winner of the Mercury Prize in 2021 for her debut album, Collapsed in Sunbeams, the London-born, Los Angeles-based Parks has released her second album, My Soft Machine. With "Devotion," she rocks out, perhaps more so than on any other track she's released to date.
"'Devotion' to me is a song about feeling so in love it's almost like being ripped apart, there's an intensity, a wildness and a tenderness," Parks said in a statement. "This is one of my favorite songs I've ever made, it draws from the bands that made me fall in love with music from Deftones to Yo La Tengo to Smashing Pumpkins to My Bloody Valentine."
Parks, who won't be touring the States until 2024, worked with an assortment of producers on this new album, including Paul Epworth, Ariel Rechtshaid, Romil Hemnani, Buddy Ross, Carter Lang, and she also produced herself.
Look for a new FUV Live session with Arlo Parks, hosted by Kara Manning, the week of June 5.
Bailen, "Call It Like It Is"
The sibling trio of twins Daniel and David Bailen and their sister, Julia,  have released their second album, Tired Hearts, four years after Bailen's debut, Thrilled to Be Here. The New York band co-produced the new album with Brad Cook (Bon Iver, Waxahatchee) which was mixed by Lars Stalfors (St. Vincent, Soccer Mommy).
The funky, bass-driven "Call It Like It Is," was co-written by Bailen and X Ambassadors' Adam Levin and Sam Harris. Not surprisingly, familial ties track throughout the entire album; the song "BRCA (Nothing Takes Me Down)" focuses on the breast cancer gene that Julia shares with her mother, a breast cancer survivor.
Bailen recently played the song via CBS Morning's Saturday Sessions. Revisit their 2019 FUV Live session with host Russ Borris.
Blur, "The Narcissist"
Blur is back with with their first album in eight years, The Ballad of Darren, released on July 21. Amidst solo releases and side projects (like Gorillaz) and more, singer and guitarist Damon Albarn, guitarist Graham Coxon, bassist Alex James, and drummer Dave Rowntree came together with producer James Ford to record their 10-track ninth album in London and Devon. "The Narcissist" is the first single from the record. Blur's last album was 2015's The Magic Whip; there's an FUV Live session with the band from that time, hosted by Kara Manning.
"For any long term relationship to last with any meaning you have to be able to surprise each other somehow and somehow we all continue to do that," says James in a statement.
Blur have been doing warm-up gigs in small venues around England in May, including a stop in Colchester where they played their first-ever gig. European festivals are ahead this summer and Blur also have two massive and very sold-out shows at London's Wembley Stadium on July 8 (with Self Esteem and Jockstrap supporting) and July 9 (with Paul Weller supporting).
Elle King, "Jersey Giant"
Elle has been a longtime favorite of FUV's since she played the now-defunct CMJ in 2014 with a charismatic FUV Live set at Rockwood Music Hall.
Nine years on, the former New Yorker, now based in Nashville, released a third album this winter, Come Get Your Wife, which featured a hit single with Miranda Lambert, "Drunk (And I Don't Wanna Go Home)." That tune not only topped the Billboard country chart, but earned King and Lambert a Grammy nomination in the country duo/group category.
King's cover of Tyler Childers' "Jersey Giant" was first released in November 2022 as a standalone single and later landed on digital versions of Come Get Your Wife. Childers had long played the unreleased song in his sets, and it's a fan favorite (look for their covers on TikTok and YouTube).
"I was so humbled when Tyler asked me to record the song," King said in a statement. "And then earlier this year he surprised my fans and joined me on stage in Lexington, KY. That was a badass moment for me personally."
King has extensive tour dates this year, including a support slot with Childers this summer; the pair land at Radio City Music Hall on August 2-3.
Genesis Owusu, "Leaving the Light"
Kofi Owusu-Ansah, who records as Genesis Owusu, releases his second album, Struggler, on August 18. Hi breakthrough debut album, Smiling with No Teeth, won him four prestigious ARIA awards (the Australian equivalent of the Grammy) including Album of the Year.
The Ghanaian-Australian singer and rapper again delves into mental health and systemic racism on this new album; "I won't die on my knees, though my hands tied," he declares on the seething single "Leaving the Light."
Owusu played Madison Square Garden on May 30-31, supporting Paramore and Bloc Party and tours the globe this year, including a return trip to New York at Elsewhere on October 20.
Lana Del Rey, "Say Yes to Heaven"
First written in 2012 with frequent collaborator Rick Nowels, "Say Yes to Heaven" was recorded during Del Rey's sessions for 2014's Ultraviolence. The stately track found its resurrection via TikTok (both its original version and sped up) after being leaked online a couple of years back.
While you won't find the song on Did You Know That There's A Tunnel Under Ocean Blvd, it's now officially released. Del Rey has a batch of festivals ahead, including Glastonbury, Lollapalooza, and Outside Lands.
Michigander, "Superglue"
Another song from Jason Singer's most recent EP, It Will Never be the Same. Singer, who is really from Michigan, hence his Michigander moniker,
"This is the first song I wrote for the EP," Singer told Atwood Magazine. "It started being a song that was about a relationship at the time, but now has morphed into a song that means a lot more. It's about always questioning if you're living your life the "right" way."
Michigander is on tour and plays Spotlight at the Paramount in Huntington, New York on July 8.
Miss Grit, "Lain (phone clone)"
New York-based Margaret Sohn, who records as Miss Grit, released their debut album, Follow the Cyborg, this winter following two critically-praised EPs, 2019's Talk Talk and 2021's Imposter. The concept of Follow the Cyborg explores the menace and promise of artificial intelligence, as Sohn assumes the persona of a non-human machine and deftly explores themes of otherness, including racial (Sohn is Korean-American) and queer identity.
As Miss Grit revealed in their FUV "Five Essential Albums" in May, St. Vincent's Annie Clark is one of their influences. And like Clark, Sohn is a dynamic guitarist and vocalist with a flair for dramatic and thrilling live sets.
Miss Grit performs at the Over Yondr Festival in West Greenville, New York on June 16 and supports Nation of Language across North American beginning in October.
NxWorries, "Daydreaming"
Anderson .Paak and Knxwledge of NxWorries ("no worries") return with another single, the woozy "Daydreaming," pulled from their still-untitled second album. Last year the pair released "Where I Go" with her H.E.R., which was their first new release in over six years. "Daydreaming" got a nod in the video for "Where I Go;" where a bit of it played at the end over the credits.
In addition to European, Japanese and UK festivals, including Primavera Sound and Fuji Rock, NxWorries play their first show in the States in five years on June 24 for a BRIC Celebrate Brooklyn! Festival benefit in Prospect Park, along with with Robert Glasper, Lalah Hathaway and Bilal, and BJ The Chicago Kid. The gig is also part of the 2023 Blue Note Jazz Fest.
Queens of the Stone Age, "Emotion Sickness"
Last month, Queens of the Stone Age played their first show in three years — and they've got a new album ahead, their first since 2017's Villains. That eighth record, In Times New Roman ..., comes out on June 16, days before QOTSA plays Glastonbury. The Josh Homme-led band have also released a second single from the new album, "Carnavoyeur," and have been working the new "Negative Space" on the road too.
In Times New Roman..., was produced by the band, mostly recorded and mixed at Homme's Pink Duck studios and mixed by Mark Rankin.
QOTSA tours festivals in the Europe and UK this summer, but will return to the States for a headliner at Forest Hills Stadium on August 12 with support from Phantogram and The Armed.