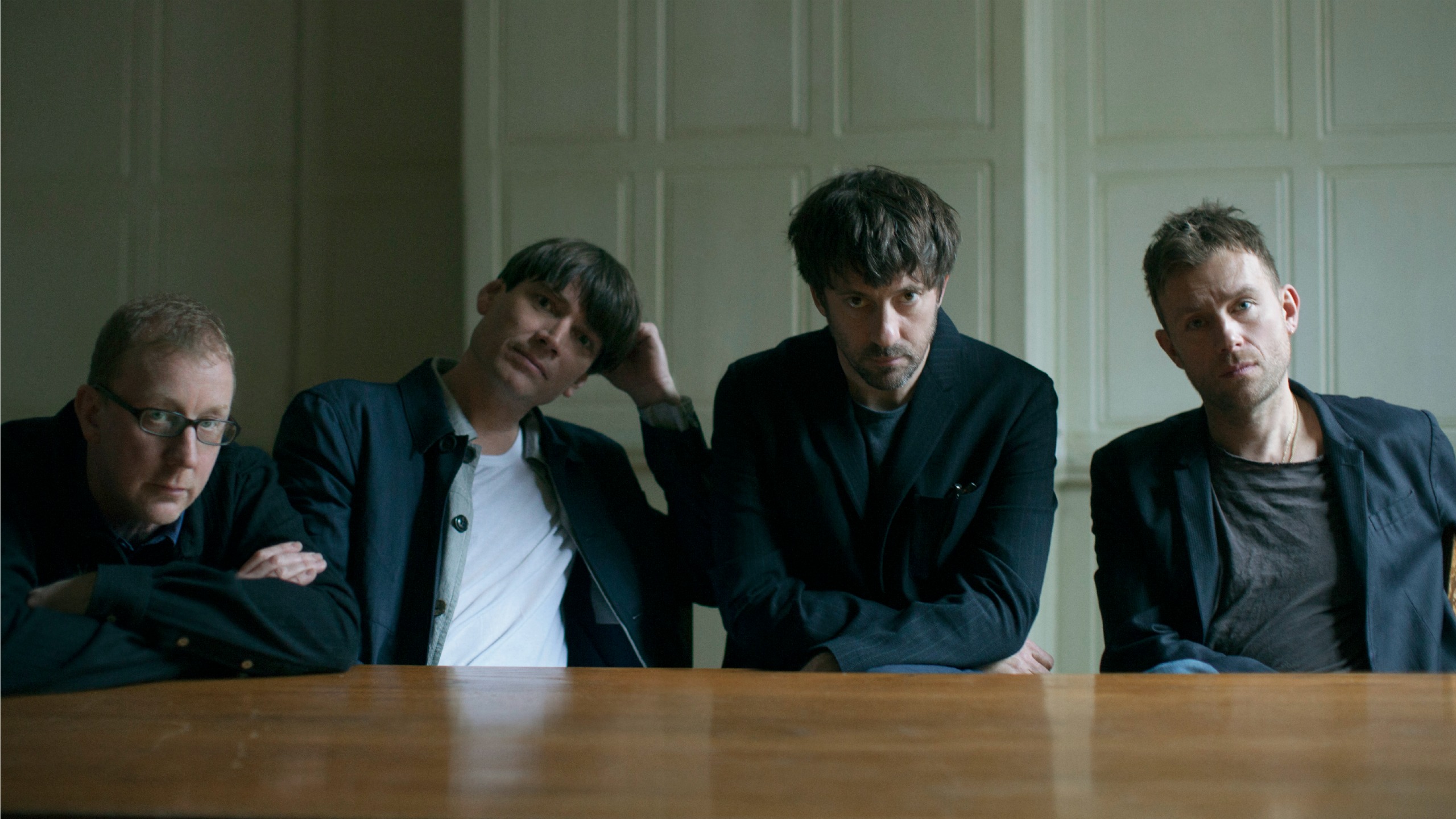 When the four members of Blur announced in February that they were releasing a new album, The Magic Whip, fans were delighted and incredulous. Although the quartet had reunited in 2009 for live dates, including a high-profile concert in London's Hyde Park during the 2012 Olympics, there was very little indication that an album might eventually follow. Even Blur's promising five-day recording session in Hong Kong in 2013, hastily pulled together after the cancellation of a Tokyo music festival, had been frequently dismissed by frontman Damon Albarn as a collection of wayward ideas that would likely never see the light of day.
But guitarist Graham Coxon had other ideas. Recruiting longtime producer Stephen Street, who guided the band through albums like the influential Parklife and 1997's masterful Blur, the two friends sifted through the Hong Kong session tapes in the autumn of 2014. Coxon and Street shaped the instrumentals of songs that they then presented to Albarn, bassist Alex James and drummer Dave Rowntree. Albarn—who admits he was amazed to hear how good the tracks turned out—headed to Hong Kong just days before Christmas to sketch ideas for lyrics which he eventually wrote in Iceland in January. James and Rowntree added their additional parts and suggestions.
The result, The Magic Whip, was mastered the very week Blur revealed the album's existence. Released in April, it not only marks the first time all four members have recorded an album together since 1999's 13, but it's easily one of the band's best albums, a rewarding reminder of all of Blur's strengths: Coxon's ravishing guitarwork, James' deft grooves, Rowntree's propulsive flourishes, and Albarn's wearily wise lyrics and vocals, laced with astringent lashes and more tender caresses.
For a recent FUV Live session at the CBS Interactive Studios, Blur stripped back three songs from The Magic Whip for a semi-acoustic set: the snarling single "Lonesome Street," the slyly political "Mirrorball," and "My Terracotta Heart," a beautiful ballad that draws on the long and complicated friendship of Albarn and Coxon.
Watch the videos and listen to the full FUV Live session and interview in the player above.
[recorded: 4/29/15]