New FUV Faves: Week of January 23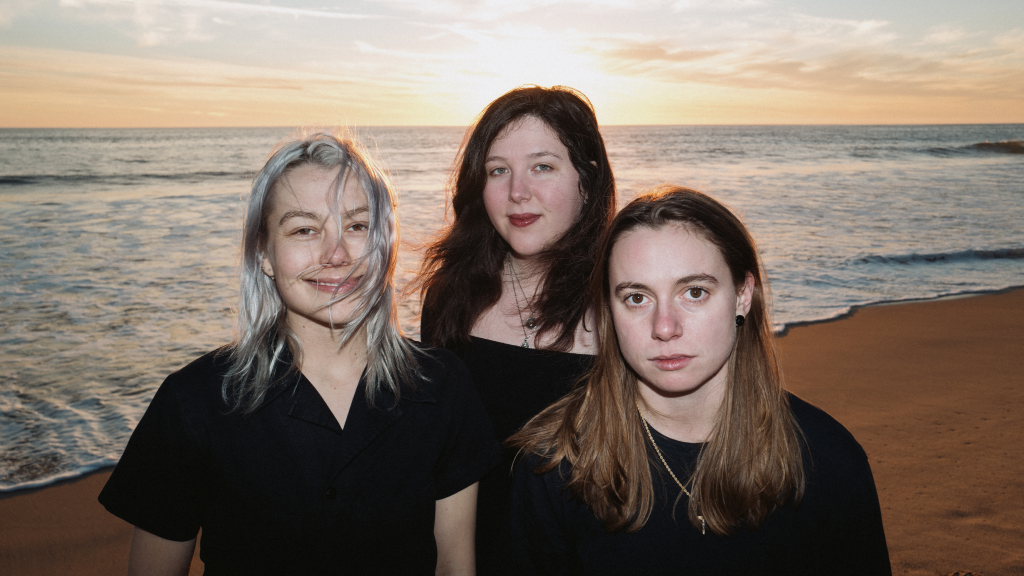 A brief overview of some of the new songs you'll hear this week on FUV.
Arlo Parks, "Weightless"
Winner of the 2021 Mercury Prize for her debut, Collapsed in Sunbeams, Brit Award winner and Grammy nominee Arlo Parks releases her second album, My Soft Machine, on May 26 via Transgressive/PIAS. "Weightless" is the first taste of the album, which took Parks 18 months to record, while on her own headlining tour and opening for Clairo, Harry Styles, and Billie Eilish.
As the London-born, now Los Angeles-based Parks told Rolling Stone, the insistent, propulsive groove of "Weightless" is influenced by LCD Soundsystem, electronic artist Loraine James and rapper John Glacier; Parks explains that she wanted something "muscular and synth-driven."
"This track felt very emphatic," said Parks. "There was still a kind of fragility to it when it came to the lyrics. It felt like it would represent the world of the record well."
As for the world of The Soft Machine, Parks says, "This record is life through my lens, through my body – the mid-20s anxiety, the substance abuse of friends around me, the viscera of being in love for the first time, navigating PTSD and grief and self sabotage and joy, moving through worlds with wonder and sensitivity – what it's like to be trapped in this particular body. "
Phoebe Bridgers, a close friend of Parks, appears on the track "Pegasus."
Revisit our first FUV Live session with Parks in 2021 with host Kara Manning as well as her FUV Live concert at the Sheen Center, hosted by Russ Borris. Parks has announced British and European tour dates for September 2023.
boygenius, "$20"
An abrasive, fuzzy dissonance drives boygenius's fantastic rocker "$20," one of three new songs that have dropped from the "supergroup" trio of friends Julien Baker, Phoebe Bridgers, and Lucy Dacus. It's been five years since their self-titled debut EP and three years since 2020's release of demos, raising funds for charities via Bandcamp. But at long last, boygenius will release their self-produced debut album, The Record, on March 31 on Interscope.
Baker wrote and handles lead on "$20;" Bridgers' own "Emily I'm Sorry" is a hushed folk rocker (with a decisively dropped expletive) that expands to a dreamy swirl of all three singers harmonizing in the round; and Dacus contributes the pensive "True Blue," a slow-burning beauty.
Rolling Stone recently featured Bridgers, Baker, and Dacus on its cover in pinstripe suits, and if you think the shot looks familiar — it replicates the magazine's classic Nirvana cover from 1994.
Boygenius play Coachella on April 15 and April 22. Bridgers opens for Taylor Swift during her East Rutherford MetLife Stadium stand from May 26-28.
Charley Crockett, "Trinity River"
The latest single from Charley Crockett's 11th album (in just seven years), 2022's The Man From Waco, "Trinity River" is lyrically evocative, rich with metaphorical meaning for the San Benito, Texas native. Frequently compared to Willie Nelson (he's played with Nelson's Outlaw Festival tour), Crockett's background is a vivid and sometimes startling one — he survived as a busker for years and went through open heart surgery in 2019.
His own search for identity, running from Texas but embracing it too, has been a dynamic in his evolution. "I could run away from my history, from Texas; I can try to forget the things in my past that are a burden to me or are sucking me dry," Crockett told NPR Music. "But there's the obviousness that region and place affects who you are, all the way. I didn't invent the chords, I was playing the sound like T-Bone because I was walking a road like that, in my time. That's when I started to develop a true pride and identity that I did not have previously: I found power and strength and confidence in standing on a street corner and started realizing that I could support myself hand to mouth, travel the way that I wanted to, and that I was better off."
Nelson — as well as Bob Dylan, Dolly Parton, and Lightnin' Hopkins are also Crockett's songwriting guides; he has released four albums of covers as Lil' G.L. covering songs by his mentors.
However, The Man From Waco finds Crockett leaning on his own material, eschewing his usual cover songs; all tracks were either written or co-written by him. He's accompanied by his own longtime band, Blue Drifters, as well.
Crockett visited FUV's Studio A for an FUV Live session with Eric Holland, which will be available soon.
The Beths, "Silence is Golden"
The single "Silence is Golden," from The Beths' third studio album, Expert in a Dying Field, was actually released last summer — the album itself came out in September. Singer and songwriter Elizabeth Stokes and her bandmates, guitarist Jonathan Pearce, bassist Benjamin Sinclair, and drummer Tristan Deck, elevate their luxurious razor-sharp power pop on this album, reaching even further beyond 2020's Jump Rope Gazers and their debut, 2018's Future Me Hates Me (The Beths did an FUV Live session with host Kara Manning back in 2019).
The Auckland band, which started recording Expert in a Dying Field in 2021, finally finished their studio sessions in Los Angeles, navigating months-long Covid interruptions and remote work.
"Making music is like building a house: you put it out there, and then people fill it with their own furniture," Stokes told Rolling Stone AU/NZ. "It means something different to them, and I think that's really great. I really love writing music and sharing it with the world."
The Beths play Brooklyn Steel on March 2.
The National, "Tropic Morning News"
Never mind Matt Berninger musing over the end of The National — the band releases a ninth album, called First Two Pages of Frankenstein, on April 28. The first single, "Tropic Morning News," co-written by Berninger and Carin Besser (also Berninger's wife), was a part of the band's live sets last year and this recording partly came from a Hamburg, Germany performance, mixed with the London Symphony Orchestra.
"The idea of referring to the darkness of the news in such a light way unlocked something in me," Berninger said in a statement. "It became a song about having a hard time expressing yourself, and trying to connect with someone when the noise of the world is drowning out any potential for conversation."
The National's last album was 2019's I Am Easy to Find, which featured an array of guest performances. This album is no different, and features collaborations with Taylor Swift, Phoebe Bridgers (twice), and Sufjan Stevens. It was recorded at Aaron Dessner's studio, Long Pond, in the Hudson Valley — and he cites this song as the touchpoint for the balance of the album.
"When Matt came in with that song in the depths of his depression, it felt like a turning point for us," said Dessner. "It's almost Dylan-esque in its lyrics and it's so much fun to play; everything suddenly felt like it was coming alive again."
Last year's "Weird Goodbyes," which featured Bon Iver, isn't on the new album, although it emerged from those sessions.
The National headlines Madison Square Garden on August 18 for the first time, with opener Patti Smith and her band. The balance of The National's 2023 tour dates will also feature support from Soccer Mommy, The Beths, and Bartees Strange.